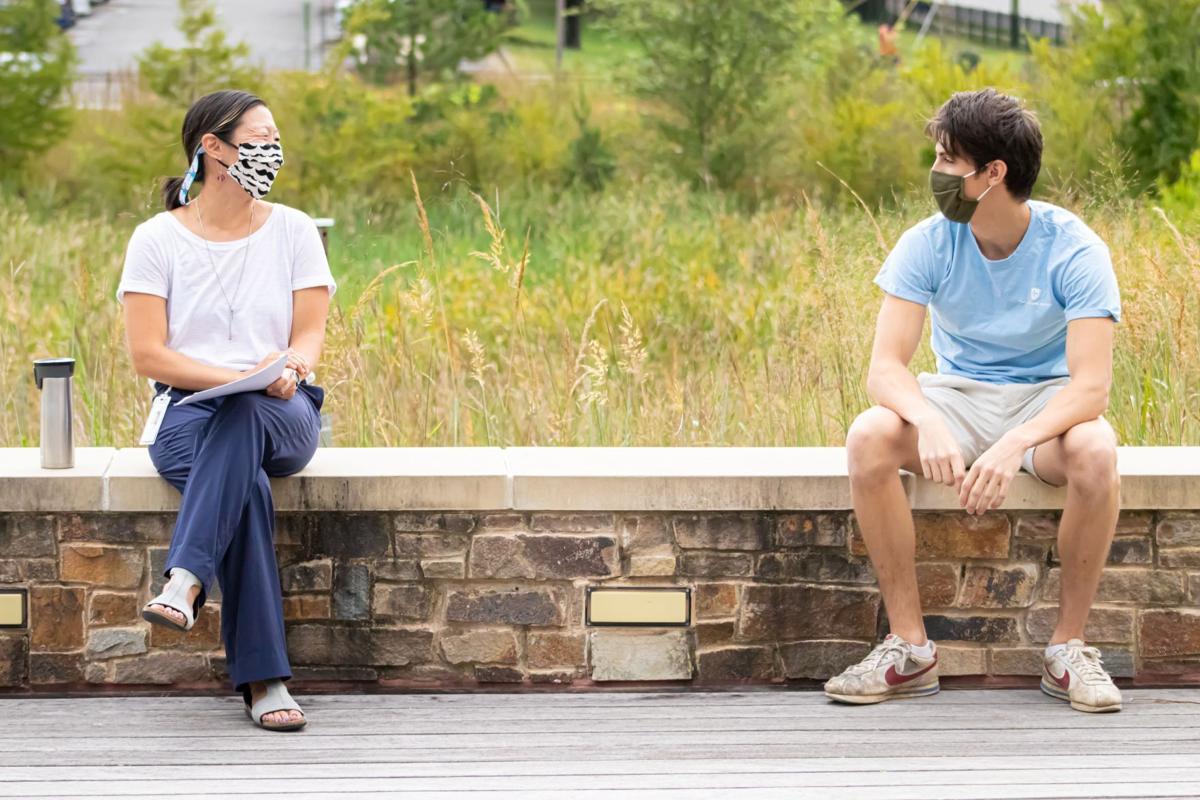 The Steward School is a JK-12 college preparatory school with 650 students in the city's West End, and except for one brief pause between Thanksgiving and the new year, we have been open for in-person instruction since the end of August.
As we round the corner into the next phase of the pandemic, and more schools get ready to open, it seems a good time to reflect on our guiding principles, the challenges we have faced, and our most significant responses and lessons learned.
First, kids come first, and they need the social and personal challenge of academics, athletics and the arts; the social feedback of their peers; and the loving, supportive guidance of teachers, coaches and adult mentors. This is what children deserve.
Second, what we thought we could not do, we can: work from home, successfully complete online learning and quickly pivot into largely self-managing teams who operate under common guiding principles through the auspices of an internal COVID Task Force and with the help of a Health Advisory Group. This has required a hefty dose of resilience as well as grace for ourselves and others.
Finally, the value of brick-and-mortar schools with face-to-face instruction is not diminished in this pandemic; it is enhanced. School is not merely academics; it is community, that whole we both crave and need more than ever before.
One of the greatest demands on a school, always but especially this year, is to be a steady, predictable constant in the kids' lives and for each other. At times, our challenges have felt overwhelming.
However, realizing that we can solve the problems helps the feeling of being overwhelmed resolve more quickly, even if those waves also come more quickly. To face these challenges, we must recognize that caring for kids, our colleagues and ourselves as whole persons is nonnegotiable.
Internalized pressure requires self-forgiveness; the giving of grace to ourselves and others is humanizing, and that allows us to choose how we feel and act when so many other factors are not in our control.
At a high level, our responses have required new mindsets. We had to learn to shift, even through discomfort, between online and in-person instruction. (Teachers here simultaneously have taught in both modes since the beginning of the year, and they universally name this as the most demanding aspect of their work.)
The operational challenges are numerous: managing masking, social distancing, hand-washing, sanitizing, contact tracing, quarantine and isolation protocols and, in our case, a weekly prevalence testing program, just to name a few. In addition, we have looked for ways to give students safe ways to participate in athletics and performing arts.
The most important aspect of our response has been to manage the ebb and flow of fear and anxiety, the latest science and our response to it, the need for faculty and staff members to be validated and acknowledged, and especially important, the need to authentically inspire our community to persevere and find the courage to come to school, to engage with and on behalf of students, and to express care for others, even as we, ourselves, might be hurting.
This has been an incredible year, full of things that have been wildly unimaginable and oppressively mundane. At this same time this past winter, we did not have the capacity to predict this, nor did we know the limitlessness of our own resilience and reserves. We surely do now.
Opening school has been a crucible in which we have learned about the structures and priorities of education and the nature and character of our community.