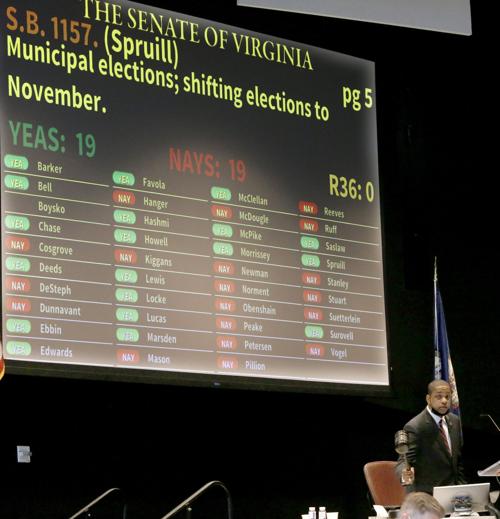 By David L. Meyer and Linda J. Colbert
In the current, hyperpartisan atmosphere that accompanies elections in our nation, what frequently goes unnoticed are the local, nonpartisan elections held in many smaller jurisdictions across the country. In Virginia, this particularly is true for many towns and cities that have, for decades, held their nonpartisan elections on the first Tuesday in May, exactly a half-year away from partisan elections in November. Sadly, these nonpartisan elections are in grave danger of becoming extinct, a casualty of the political polarization that now is seeping down to the local level in our commonwealth.
Today in Virginia, 44% of cities and 57% of towns continue to stand against that trend by holding nonpartisan elections. These jurisdictions affirm the idea that providing services such as trash and recycling, parks and trails, fire and rescue, police and street paving, among many other services, can be accomplished without these decisions becoming a litmus test for one's Democratic or Republican bona fides.
On Jan. 21, the Virginia Senate voted 19-19, with Lt. Gov. Justin Fairfax breaking the tie, in favor of Senate Bill 1157, which, if passed by the House of Delegates, will require all cities and towns in Virginia to move their elections to November. While local governments already can, by their own choosing, hold local elections in November, SB 1157 would mandate that all cities and towns hold their elections on the same day as partisan elections in November.
The majority of members who serve in Virginia's Senate and House of Delegates have not served in an elected office in a town or city, and have not experienced a collegial body that makes decisions without regard to partisan considerations. Consequently, we do not believe they fully appreciate the advantages that accrue to local councils from nonpartisan elections. SB 1157 would result in candidates for town and city councils, as well as city school boards, having their names on ballots with candidates for president, congressional and state offices.
There are practical, common-sense reasons for retaining Virginia's nonpartisan elections at the local level. These include:
1) Candidates and voters can focus on local issues, and not have attention diverted to the partisan issues that often consume state and federal elections;
2) Avoid profligate spending by candidates in order to compete with the partisan campaigning of candidates for higher office. This also will enable first-time candidates, especially younger and/or minority candidates, who might not have the ability to raise substantial amounts of money, to run for elected office;
3) Encourage the many talented federal employees in our communities who want to be able to run while complying with the appropriate proscriptions of the Hatch Act that federal employees avoid partisan political activities; and
4) The costs of these May elections are de minimis, when one considers the clear benefits of being able to choose one's neighbors to serve their communities inoculated from the partisan rancor of higher-level, partisan elections.
To be sure, there frequently are tough decisions made at the local level, and there often are strongly held differences of opinion. And it is when these issues are resolved that we are reminded that our nonpartisan leaders work through these differences by focusing on the facts, resolving differences through compromise and collaboration, without partisan schisms that sometimes can shackle decision-makers and impede better outcomes.
We urge the General Assembly to allow cities and towns to continue to determine what is best for themselves by preserving the local option to hold nonpartisan elections.