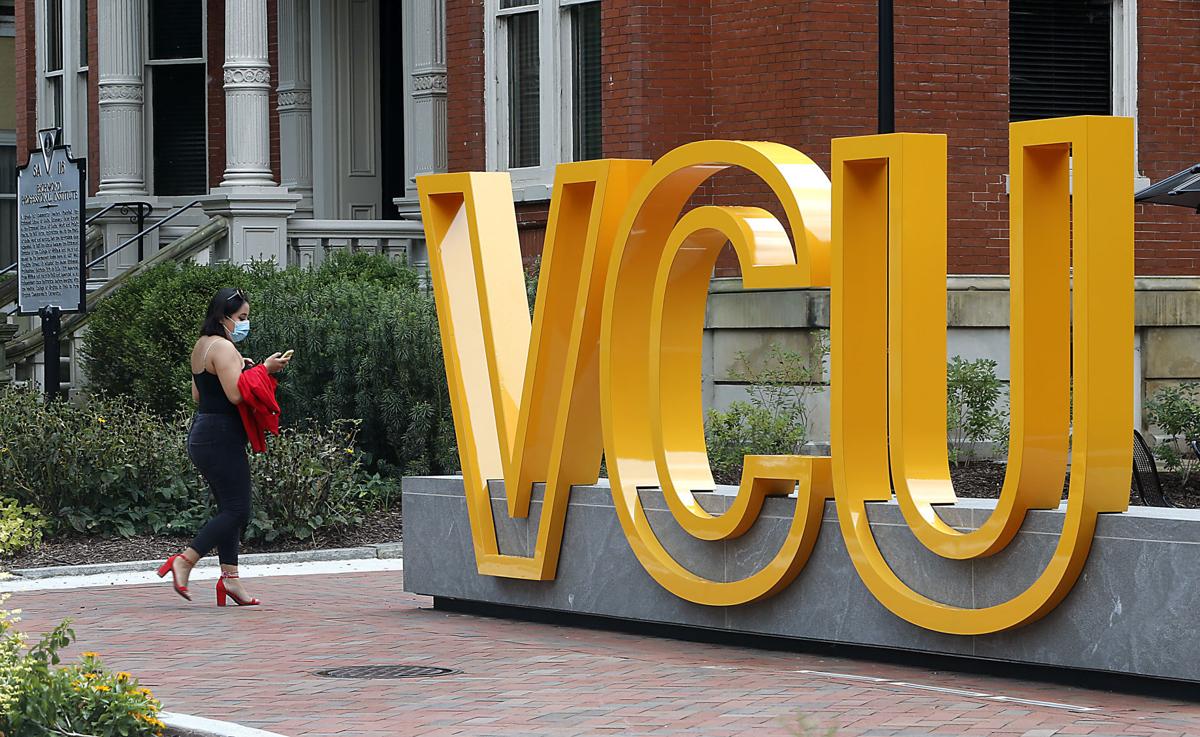 By Dennis H. Treacy and Michael Rao
These are challenging times for all Virginians. But times of trial also are opportunities to take bold action to create a stronger, more equitable future.
The General Assembly has that opportunity in its current session. It can take significant further steps to break the cycle of comparatively low state support for higher education and correspondingly high tuition for Virginia students and families.
Here, two points are pivotal.
First, we must recognize the exceptional asset Virginia has in our top-ranked system of colleges, universities and community colleges, especially in these challenging times.
Second, we must make a firm commitment that all Virginians will have affordable access to higher education's life-changing benefits.
Economic development professionals agree that Virginia's chief advantage in the competition for new investment and job creation is our game-changing higher education system.
Amazon specifically made this point in choosing to locate its second headquarters in the commonwealth. In 2019, Brian Huseman, Amazon's vice president for public policy, said, "Tech talent was the biggest driving factor for us. Both tech talent on day one, but also tech talent in the future."
Talent is exactly what Virginia higher education produces. And, because we do a better job of it than most other states, our colleges, universities and community colleges supply a well-prepared workforce and fuel economic growth in every Virginia region.
With strategic investment, they can do even more.
As a comprehensive Virginia study demonstrated just a few years ago, there is an economic multiplier effect from higher education investments. Every state dollar invested produces $1.92 in revenues that flow back to the state treasury.
One reason for this strong return is efficiency. Our higher education institutions produce some of the nation's highest graduation rates while generally spending less per degree than in neighboring states and states with similar higher education systems.
This is a foundation to build, not rest, on. Though the pandemic has caused hardship and tragedy, it can be a catalyst for transformation and improvement.
Through the Virginia Business Higher Education Council and our "Growth4VA" program, college presidents and business leaders are working together to envision and shape the post-pandemic future.
Our higher education institutions can help drive Virginia's economic recovery and develop the talented workforce a thriving state needs. Through research and innovation, they also can make our commonwealth and communities more healthy, equitable, entrepreneurial and resilient.
Most important, higher education transforms the lives of students.
The varied credentials — associate's degrees and industry-recognized credentials conferred by our community colleges; bachelor's and graduate degrees awarded by our public and private four-year institutions — provide graduates with indispensable passports to financial success, career resilience and contributing citizenship.
The vast majority of jobs created since the Great Recession require postsecondary degrees or credentials, and higher earnings directly are associated with this education and training.
But there's a problem: These life-changing opportunities only become real if Virginians can afford to access them. And the price tag currently is too high for many students and families, especially those who have been hit hard by the pandemic.
The financial burden particularly is challenging for many first-generation and underrepresented college students, working adults and returning veterans.
Relieving that burden is a matter of equity: Every Virginian deserves an equal opportunity to succeed.
It also is essential for our families and communities: To halt the exodus of talented young Virginians from our state, we must provide financially feasible pathways that keep them here for college studies, work-based learning opportunities like internships and co-op programs, and full-time jobs after graduation.
Here's where the General Assembly can make a big difference this session.
Before the pandemic hit this past year, a strong bipartisan legislative majority invested more than $440 million in college affordability and talent development initiatives. Much of that investment was cut due to the pandemic and has not been restored.
Now is the time to provide significantly greater financial aid for students at our public higher education institutions and tuition assistance grants for those who are attending private colleges, to adopt the governor's "G3" plan for community college affordability, and to provide increased operating support that improves competitiveness and relieves tuition pressures.
Business leaders and college presidents are united in our commitment to building a better future for all Virginians. We sincerely are grateful for past efforts by government leaders in both parties.
If we seize the opportunity to move forward together now, our commonwealth's students, families, businesses and communities all will benefit.
Dennis H. Treacy chairs the Virginia Business Higher Education Council. He is senior counsel at Reed Smith LLC and former rector of the Virginia Tech Board of Visitors. Contact him at: dtreacy@reedsmith.com
Michael Rao chairs the Council of Presidents of Virginia's public colleges and universities. He is president of Virginia Commonwealth University and the VCU Health System. Contact him at: president@vcu.edu