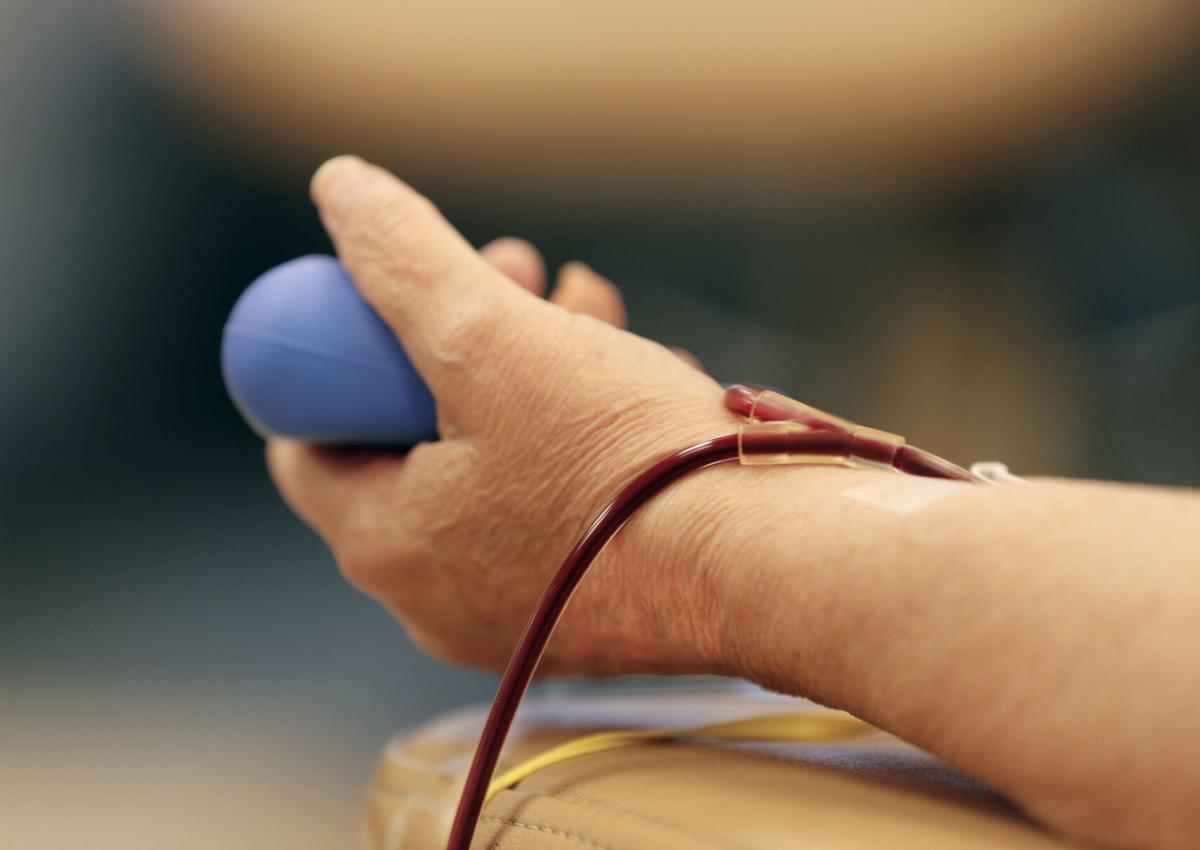 On Sept. 11, 2001, I was giving blood at work when I heard the news about the second plane hitting the World Trade Center. An earlier announcement noted a plane hitting one tower, but it could have been a small plane and stunt pilot. This second tower obviously meant something bigger.
I sat straight up, and immediately every staff member in the room asked, "Are you all right?"
"I'm fine," I said, "but did you hear that? A second plane has hit the World Trade Center tower." This was before we could check our cellphones, if we had one, so someone switched to an all-news radio station. We needed someone to tell us what was happening and why.
I finished my donation and returned to my office. We closed a little early, and I decided to go by Ukrop's on the way home. I still was wearing my "Be good to me, I gave blood today" sticker, and when I walked into the store, I was mobbed by people who were sharing the same story: "I tried to give today, but they said they had more people than they could handle and advised me to come back another day."
"Yes, please, do that," I said. "Go back another day — and then make it a habit."
I told them the blood I gave that morning wasn't going to help anyone at that moment, but I had been donating since 1972. And with a firmly established habit, I would be back in eight weeks to help address the needs stemming from the day's events.
I took up the donation charge in college when my father no longer could donate. Like him, I am an O-negative blood type, a universal donor. My appointment on 9/11 was just another regularly scheduled one. I tried to impress on everyone who stopped me in Ukrop's that giving blood is not only painless but also rewarding, because you are helping to save lives, advance research and, occasionally, respond to crises.
Emergency events may appeal to our need to help, which is no small thing. But donating blood just during a crisis overlooks how it takes regular donations to keep the blood supply at peak, and we are in a severe nationwide shortage right now.
My O-negative dad impressed upon me the importance of giving regularly. I learned a few years ago that I have O-negative-negative blood, meaning I can donate to newborns. That second negative means I am negative for CMV, the cytomegalovirus that is present in roughly 92% of the population. It is harmless to children and adults but fatal to newborns. Since I do not have the virus, I can donate to newborns whose blood isn't typed yet.
Donating is a priority for me not just because I am a universal donor, a baby donor or because I promised my dad — all of which I take very seriously. But here's a new twist: Many donations, my recent ones included, now go to COVID-19 research to help determine just how long the antibodies last for different vaccine types.
As the pandemic continues to rage and we mark the 20th anniversary of the 9/11 disaster, which highlighted the importance of blood donations, I encourage all eligible people to give often and to continue donating as long as they are able.