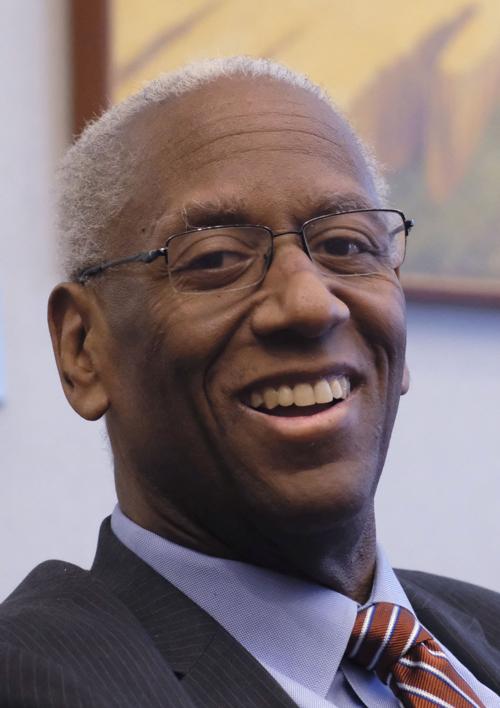 Part of the challenge of serving in Congress is finding consensus amid a diverse set of 435 districts. What issues do you think are most necessary to fight for in your district?
Right now, addressing the COVID-19 pandemic is paramount. Our economy cannot truly recover until we have this dangerous disease under control. Right now, infection is spreading, and people are frightened and isolated. Our children are struggling in virtual school, some of them even without the necessary equipment to succeed. Jobs are gone, perhaps forever, and families don't know if they can pay the rent or put food on the table. Families are fighting evictions and standing in endless lines for local food pantries.
The stock market might be holding and that's great for the very few invested in it, but for most Americans, evidence of a decimated economy is everywhere.
We need to get this virus under control and that means rapid, easily available tests with quick turnaround, tracing, making social distancing easier and developing a scientifically proven vaccine. We need to make sure that everyone has access to affordable quality health care.
The pandemic may be a serious crisis that arrived this year, but my district has other issues. We need strong public schools that prepare all children, no matter their ZIP code, for good-paying jobs or higher education. We need to raise the minimum wage.
Too much of my district, including parts of urban areas, are without high-speed broadband.
Climate change, and its accompanying sea level rise, threatens communities on the coast. Parts of my district are in food deserts where access to nutritious food at reasonable prices is lacking.
COVID-19 has accelerated challenges for families across the commonwealth. How would you grade Congress' work in helping Americans get through the pandemic? Identify some successes and failures.
The Senate failure to pass the most recent COVID-19 relief bill is a huge failure. This legislation would provide additional badly needed resources for education, for Americans and for states. States, Virginia included, pay for schools and hospitals; they pay first responders and teachers.
Without funding, states may not be able to pay for needed priorities. The bill had additional monies for food aid in a time when too many folks are struggling to afford basic meals for their families. This legislation also had money for the post office and to upgrade elections. We can all see already how badly those monies are needed.
Prior COVID-19 legislation provided much-needed help to Americans, from the stimulus checks to the resources for needed testing to the loans for small businesses. Those made a big difference in allowing businesses to keep their doors open and families to survive. We need to be doing more of this, not less. Unfortunately, we are not finished with this crisis, and Americans and Virginians continue to need real and substantial support.
With two-year terms and never-ending campaign cycles, members of the Virginia delegation are fortunate to be based near Washington, D.C. How would you budget time spent in D.C. versus home?
I am in Congress to support my district and to improve Virginians' lives. I make certain I am in D.C. for votes and committee hearings but I try to spend my time here in the district. We hold a range of events from town halls, and now tele-town halls, to panel discussions to roundtables so I can learn from my constituents and provide helpful information to them.
Just this past month, I toured the post office and hosted a roundtable with farmers, one on maternal mortality and a conversation about the census.
I often meet with constituents about issues or concerns. However, even when I am in Washington, I have dedicated staffers who diligently work to respond to constituents and to help them with any issues with federal agencies. We have been able to return more than $3 million owed to constituents by federal agencies from problems such as missing tax refunds to absent veterans' benefits.
How will you vote for the proposed constitutional amendment about redistricting — "yes" or "no" — and why?
I will be voting "no." I long have been an advocate for truly nonpartisan redistricting and will continue to vocally support such legislation. Unfortunately, I do not believe this amendment is the best way to accomplish this much-needed goal. This legislation continues to leave too much power with partisan elected officials.
Even the supposed citizen members of the newly formed commission must be approved by a Republican or Democratic General Assembly leader.
The amendment empowers these partisan leaders with the ability to populate the commission with their allies. Moreover, the legislation allows just three legislator members to block the work of the 16-member commission. Then it goes to the Virginia Supreme Court, composed of judges who were appointed by the very same General Assembly, certainly a partisan body.
I want to see strong and real redistricting reform that prioritizes fair districts, protects minorities and communities of interest, creates compact legitimate districts and elevates voices of Virginians. My goal is to ensure Virginians' voices are heard when they vote, not that weak legislation that does not solve the problem becomes enshrined in our Constitution. We can do better.