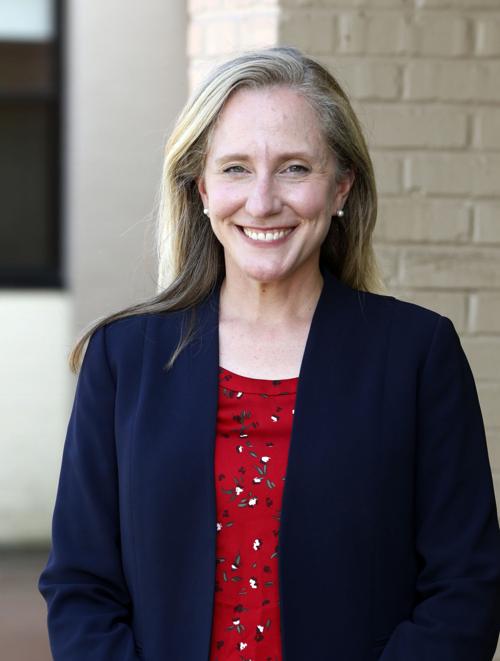 Part of the challenge of serving in Congress is finding consensus amid a diverse set of 435 districts. What issues do you think are most necessary to fight for in your district?
I believe it is my responsibility in Congress to find and build consensus and find common ground across the aisle, and I will work with anyone — Republicans or Democrats — to address the issues that are important to our region's families and businesses. I'm proud to be ranked as the most bipartisan member of the Virginia delegation for that very reason: because working across the aisle is how we make long-lasting progress.
Across the 7th District, the COVID-19 pandemic and its economic, health and educational impact remain at the forefront of people's lives and their daily decisions. It is for this reason that I have worked aggressively with colleagues on both sides of the aisle to develop a framework for another relief package, even as House Speaker Nancy Pelosi, Senate Majority Leader Mitch McConnell and the White House have failed to negotiate a deal.
Separate from the urgency of pandemic relief, protecting people with pre-existing conditions, lowering the cost of prescription drugs and expanding broadband access continue to be the priorities I am fighting for in Congress.
I've opposed the ongoing, reckless efforts to destroy the Affordable Care Act — the only law protecting people with pre-existing conditions — and I've voted to lower the cost of prescription drugs by helping to pass a bill giving Medicare the power to negotiate its drug prices.
This past year, I introduced legislation to increase transparency within the pharmaceutical industry, and my bill passed with a vote of 403-0, because I worked to build a broad coalition around transparency in pricing.
COVID-19 has accelerated challenges for families across the commonwealth. How would you grade Congress' work in helping Americans get through the pandemic? Identify some successes and failures.
In the initial months of the pandemic, Congress and the administration swiftly worked together to deliver urgent assistance to Americans facing unemployment, small businesses struggling amid closures, front-line workers and health care providers. And while these packages were not perfect, I was encouraged by the unity of purpose members of Congress demonstrated in creating relief packages and making improvements to the programs created in the quick response.
However, in recent months, the lack of a bipartisan effort among congressional leaders, on both sides of the aisle, has been unacceptable, which is why I voted against both partisan packages introduced by House leadership without negotiations, and why I worked my colleagues in the bipartisan Problem Solvers Caucus to create a framework for a negotiated, relief proposal that would deliver additional relief to individuals, small business, local governments, schools and hospitals.
While answering the question about Congress' response, it bears noting that the administration's response to the pandemic has been haphazard since the beginning.
When we should have been coordinated in our response and testing efforts, states instead were competing with each other for personal protective equipment and testing components, and there is still no national testing strategy despite bipartisan congressional agreement that we must have one.
In our district, our long-term care facilities particularly were impacted, as it took months for the administration to distribute the funds Congress had approved.
I worked to ensure the release of this funding that was so vital to protecting the lives of many of our most susceptible neighbors.
With two-year terms and never-ending campaign cycles, members of the Virginia delegation are fortunate to be based near Washington, D.C. How would you budget time spent in D.C. versus home?
Central Virginia is my home. It's the place where my husband and I grew up, and it's the place where we are proud to raise our family. Capitol Hill is where I legislate on behalf of the people of central Virginia, but here in our district is where I meet, engage with and become inspired by the people I serve.
In Congress, I've prioritized opportunities to directly hear from our community. I was proud to keep my promise to hold a public, open town hall in each of the 7th District's 10 counties by the end of 2019, and I continued to host town halls in 2020, though we transitioned to telephone town halls with the onset of the pandemic.
To best understand the needs of the district and hear from constituents, I hosted issue-focused roundtables and forums, and multi-day tours focused on agriculture, health care, education, small business and civil rights.
To provide valuable information to the district, I have hosted public forums and issue-specific town halls focused on key issues like the cost of prescription drugs, broadband internet access, COVID-19, and the small business and unemployment relief available to constituents.
How will you vote for the proposed constitutional amendment about redistricting — "yes" or "no" — and why?
Gerrymandering creates hyperpartisan districts that impede the work of governing; I have witnessed its impact in my first term in Congress, and I support all progress toward eliminating it.
I voted "yes," because I support the creation of an independent commission that would include citizens, not just legislators, in the work of drawing district lines.
I trust the General Assembly's enabling legislation will ensure the commission is reflective of our commonwealth and, together with the criteria bill, will ensure fair maps into the future.