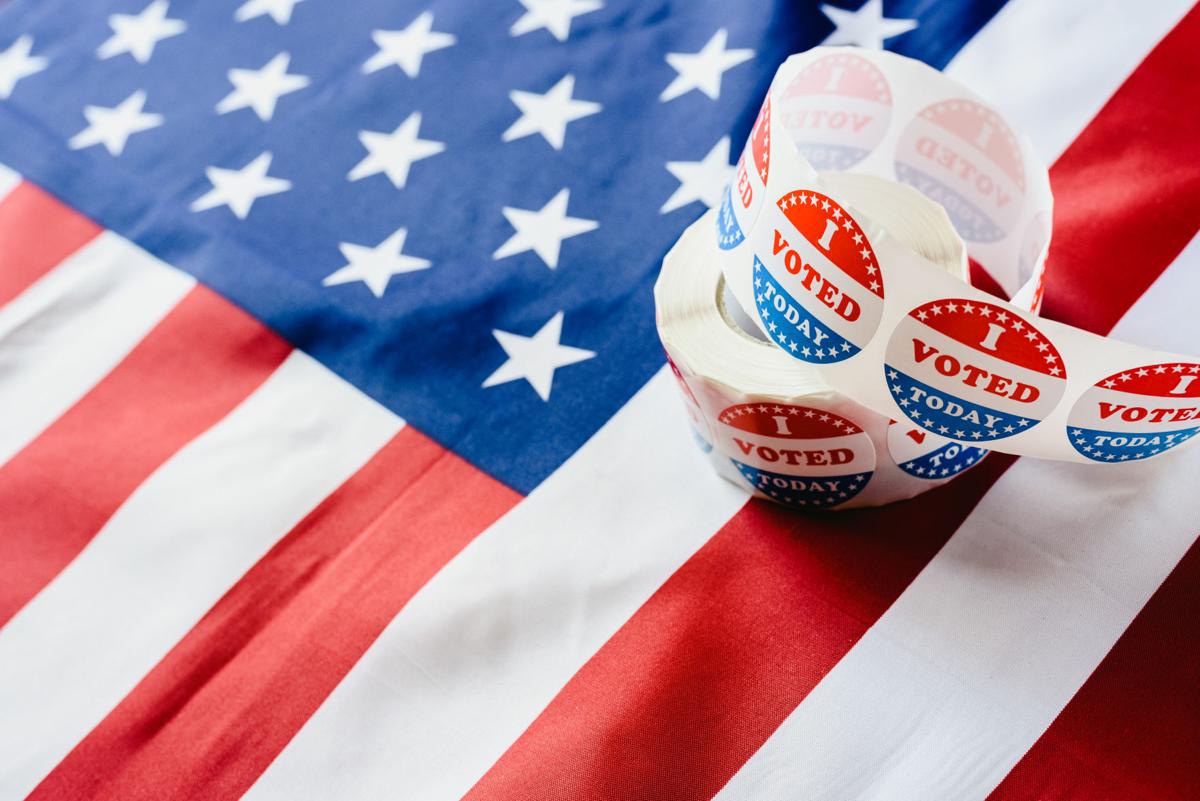 By Eli Jones and Stephanie Metherall
On Feb. 27, the Virginia General Assembly approved House Joint Resolution 555, the bill of House Majority Leader Charniele Herring, D-Alexandria, to amend the Virginia Constitution to make the restoration of voting rights for people with felony convictions automatic, and not contingent on the will or views of the sitting governor.
Gov. Ralph Northam supports this proposed constitutional amendment, as does his Commission to Examine Racial Inequity in Virginia Law. Virginia made the right choice for its citizens, since it was past time we changed this racist, restrictive and arbitrary process.
As students in the University of Virginia School of Law's State and Local Government Policy Clinic, we have researched the intent and impact of the disenfranchisement provision of Article II, Section 1 of Virginia's constitution.
The research made clear that this provision has continued to do what its drafters intended: to disproportionately deny Black Virginians the right to vote, a political right protective of all others.
When the Virginia Constitutional Convention of 1902 produced a new constitution for the commonwealth, the delegates specifically designed a legal system that would disenfranchise as many Black Virginians as possible.
The drafter of the 1902 Constitution, Carter Glass, even went so far as to say that the disenfranchisement provisions "did not deprive a single white man of the ballot, but will inevitably cut from the electorate four-fifths of the negro voters."
When Virginia maintained these felon disenfranchisement provisions in the 1971 Constitution, the commonwealth not only upheld a relic of Jim Crow, but also a law that continues to disenfranchise Black Virginians at a disproportionate rate.
In fact, even though Black Virginians only make up 20% of the population, they represent 50% of those who are disenfranchised by this system.
HJR 555 retires a system of rights restoration that not only has racist origins, but also is unusually restrictive. According to the National Conference of State Legislatures, only nine other states currently share Virginia's system of giving the governor exclusive authority to restore rights, and it is the most restrictive of approaches taken by any state.
The Virginia Supreme Court's 2016 decision in Howell v. McAuliffe to prevent governors from restoring rights en masse only made it more difficult for people with felony convictions to successfully re-enter society.
Virginia's system also makes the restoration of rights completely dependent on the views or actions of the sitting governor, which gives rise to substantial and arbitrary variations in restoration across administrations.
For example, Gov. Terry McAuliffe restored the rights of 173,000 people, while Gov. Jim Gilmore only did so for 238 Virginians. The former system made it overly difficult not only for people with felony convictions to restore their rights, but to fully re-enter society.
By making the restoration of rights automatic upon release, we will allow our fellow Virginians who have paid their debt to society to access their rights without being bogged down by court fees, or the lengthy parole and probation process.
By making use of an automatic restoration system, Virginia will balance accountability and fairness, while achieving greater justice for all. And automatic restoration brings our commonwealth in line with 39 states that already have some form of this equitable approach, 18 of which automatically restore voting rights upon release from incarceration.
Virginia has become increasingly willing to be honest about its racist and discriminatory past, and to make real steps to repair historic wrongs. The passage of HJR 555 continues to move Virginia forward, not just for people of color, but for all of us.
As Bryan Stevenson, civil rights attorney and author of "Just Mercy," has said, "None of us is as bad as the worst thing we have done."
Virginia should be a place that believes in second chances, grace and redemption for everyone, because we all make mistakes. We as a commonwealth do not want to only be defined by our past. This year, we chose to give our fellow Virginians the same privilege.
Eli Jones and Stephanie Metherall are third-year students at the University of Virginia School of Law, and have studied and advocated for HJR 555 as part of their work for the law school's State and Local Government Policy Clinic.
Contact Jones at: ejj9yj@virginia.edu
Contact Metherall at: shm3ep@virginia.edu