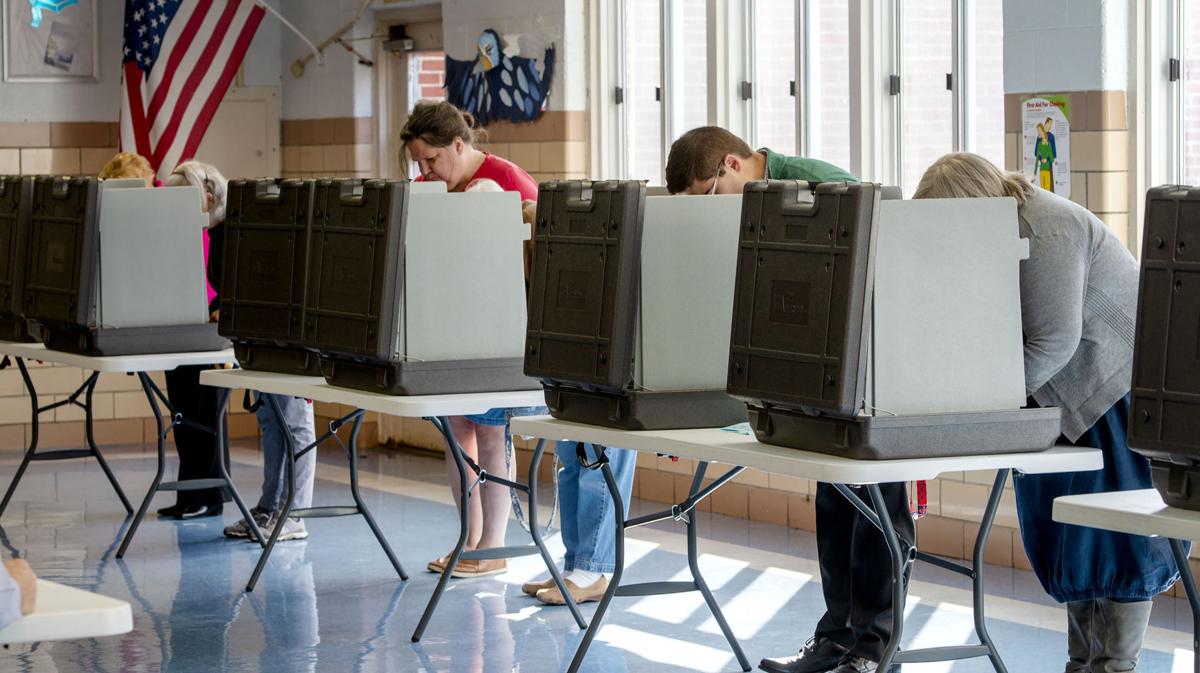 Last month, the Virginia State Board of Elections recommended that the commonwealth create a 45-day early voting window for the 2020 elections. If adopted, any voter could cast a ballot as early as late September, potentially before the presidential nominees have even debated one another. Virginia would match five states — Maine, Minnesota, New Jersey, South Dakota and Vermont — with the longest early vote window in the nation. The average window in early voting states is 19 days.
No-excuse early voting is a new concept in Virginia. Until state lawmakers approved a measure earlier this year, the state was one of just 11 where citizens still needed to provide an excuse to vote before Election Day. In states such as Arizona, Colorado, Texas and even neighboring North Carolina, no-excuse programs are decades old.
In many states, a majority of votes now are cast early. In Colorado, 77% of ballots were submitted before Election Day in 2016. In Florida and Nevada, 68% were. Nationwide, more than one-third of ballots — about 47 million in 2016 — routinely are completed early.
Because early voting has a long history, there have been ample opportunities to determine its effect on voter turnout. In my own research, including an article published in the Election Law Journal, I have examined the factors that affect early voting's ability to increase participation.
In recent national elections, I have found that the number of early voting days offered does tend to increase turnout, even when known predictors of turnout — race, ethnicity, income, education, competitiveness, same-day registration, voter ID restrictions and the like — are considered. The effect, however, is quite modest. A state would need to add about 30 days of early voting in order to secure one additional point of voter turnout.
The more significant determinant of turnout is the number of early voting locations provided per capita. While states establish early voting programs, most allow counties or independent cities to decide how to implement them. This includes determining how many sites to offer, where to place those sites and how to advertise them to voters.
As a result, there is tremendous variation in early voting sites across early voting states. In Clark County, Nev. (Las Vegas), 97 sites were available in the weeks before Election Day in 2016. In Harris County, Texas (Houston), 46 were available. In many large counties, including San Francisco County, Calif., and Cuyahoga County, Ohio (Cleveland), only one early voting site was provided to voters.
And this site density matters. In counties with less than 100,000 persons, I have found that an additional site per 1,000 voting-age residents was associated with about 3 percentage points of additional turnout in the 2016 election. In more densely populated counties with more than 100,000 persons, less site density is needed to achieve comparable turnout gains. Counties that add one site per 10,000 voting-age residents can expect participation to spike up to 3 percentage points.
While a long early voting period of 45 days would surely increase voter convenience, my findings suggest that it might not constitute the best use of resources. I would encourage the state to give counties both freedom and financial assistance to add additional early voting sites — beyond the county or city clerk's office — throughout their respective jurisdictions.
Local administrators understand where early voting sites would be most useful to voters. They might opt for sites near college campuses, popular shopping malls or crowded residential areas. Local officials also are best equipped to select sites that accommodate parking and traffic challenges.
By providing additional opportunities for citizens to vote early, election clerks can both please their residents and reduce administrative stress on Election Day.
I am not opposed to a 45-day early voting window. Several states have effectively implemented it, and it might marginally improve turnout. But if the choice is six weeks of early voting at one location versus two weeks of early voting at a multitude of locations, I vote for the latter.
Elliott Fullmer is an associate professor of political science and director of the Washington Initiative at Randolph-Macon College. Contact him at: ElliottFullmer@rmc.edu