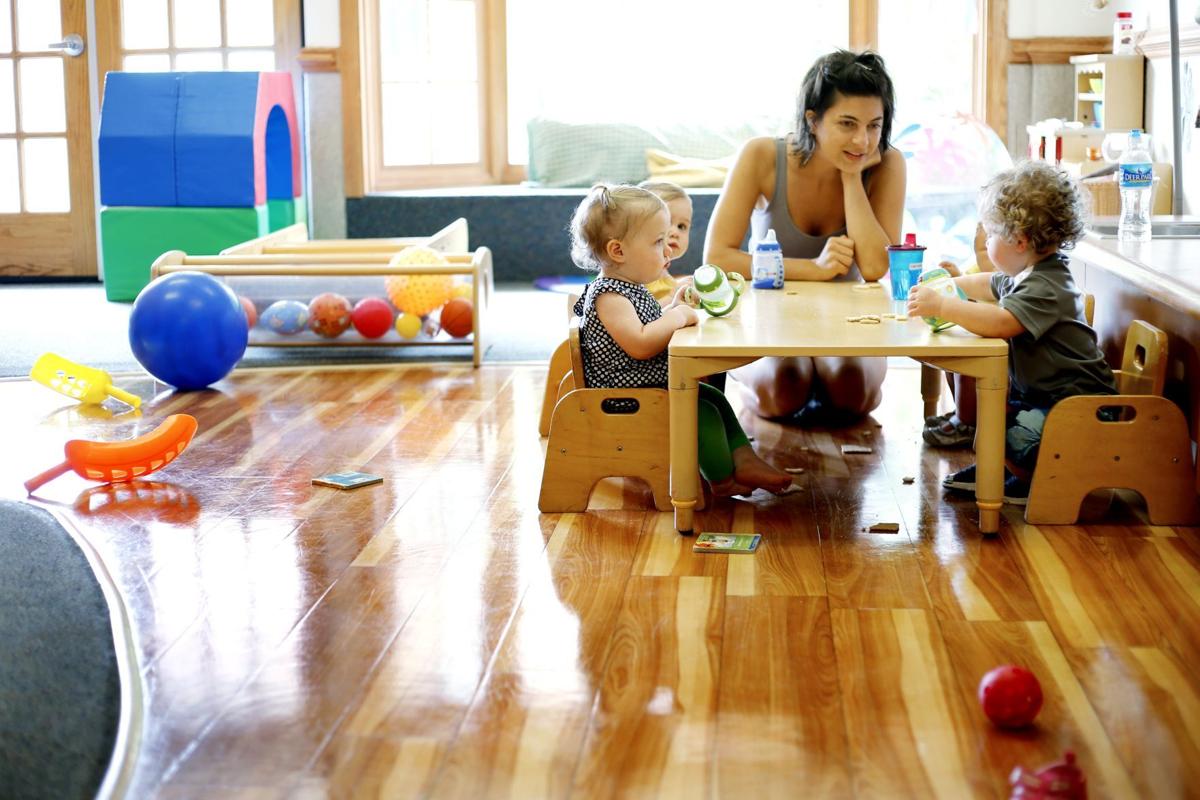 All too often, I hear friends and community leaders tell stories of their struggles to protect their staff from illness or help meet the needs of families at their child care program, school or community resource agency. Every time, I find myself saying, "I'm sorry to hear that the system has failed our kids once again."
It usually is followed by a heavy sigh and me racking my brain thinking of ways to help. Where do I take this latest complaint? Who has the responsibility to make sure families are getting food on the table or accessing mental health care? Who can I trust to resolve these issues and make things happen?
The challenges faced by families and program leaders are massive and happening across multiple systems. But our leaders at federal and state levels have failed to act and show up for kids, even in the simplest ways.
Leaders in Congress have let the financial security for unemployed parents lapse. They also have not taken action to improve food security through increased Supplemental Nutrition Assistance Program (SNAP) benefits or pandemic electronic benefits transfer (EBT). They have not yet signed a deal to fund educational resources and protect educators — in child care and schools — to help families work. These leaders in Washington hold the keys to billions of dollars in resources that immediately can be unlocked to provide safety protection for caregivers, help parents pay their bills and put food on the table for millions of people. Yet all sides have failed to reach a final relief bill.
It is inexcusable to let these leaders delay action to help children and families. It is time to move past the partisan politics and deal-making, and focus on meeting the needs of constituents.
When the Virginia General Assembly returns on Aug. 18, lawmakers will revisit the state budget and the spending items that were frozen when the pandemic struck. They also will revisit budget proposals produced by Gov. Ralph Northam and his Cabinet. With Congress failing to act for kids and families, will these leaders step up?
Our leaders are accountable for the child who normally eats free breakfast and lunch at school but now will spend the majority of school time at home. How will these children be fed so they can concentrate and connect?
What will leaders say to the parent who is unemployed, has ever-increasing anxiety about finances and no longer is receiving enhanced unemployment benefits to pay rent, utilities and buy food? How will you help this parent balance virtual school while looking for a job?
What will you say to the child care worker who has put herself at risk of getting sick to care for other people's children and keep the economy going? How will you compensate and protect her for doing this job?
It's time for elected leaders to step up and say, "I care for kids" and actually follow that up with action.
During the short-term of the special session, we ask that state lawmakers take specific actions to meet the emotional and financial security of Virginia's children and families.
Exhaust every resource from Temporary Assistance for Needy Families (TANF), CARES or additional federal funds to keep families financially secure.
Our safety nets exist to provide housing security and stability for families. Cash assistance for families will be necessary to weather additional economic downturns and job losses, and to pay for unexpected expenses for child care and food in the wake of school closures.
Extend the moratorium on evictions.
The governor should sign an executive order or the General Assembly should act to halt them. Evictions will cause additional disruptions for families and could put children at risk of entering the foster care system.
Extend telehealth and broadband capacity to continue mental health and parent coaching visits.
A bright spot of the pandemic has been how quickly mental health and health care providers, home visitors, and those offering occupational therapy/physical therapy and developmental services were able to shift their supports online. Continue this success by providing additional access and extending telehealth capacity.
Provide grants to stabilize the child care industry and target community need.
With schools closing or moving virtually, the child care industry has stepped up to provide safe care for families who need it. That does not come without additional costs. Child care providers should be awarded grants or contracts to serve children in low-income working families.
Our children are counting on you. Please do not fail them.
Emily Griffey is the policy director for Voices for Virginia's Children, the commonwealth's only independent, multi-issue child policy and advocacy organization. Contact her at: emily@vakids.org