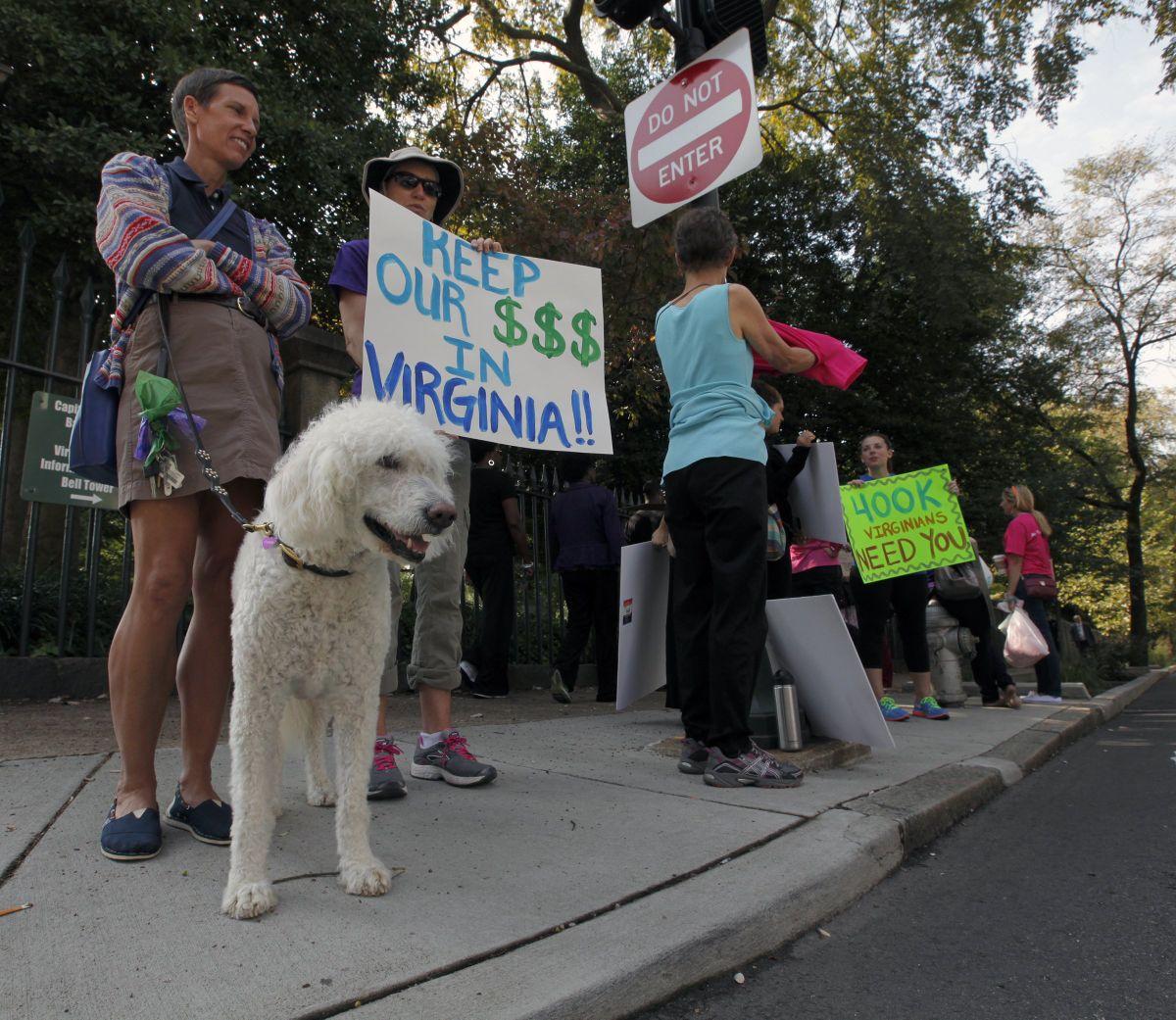 Opponents never stop spreading misinformation about health reform, especially when the General Assembly is in town. Luckily, facts are stubborn, and evidence is pouring in from other states to validate proponents' claims: Support for Medicaid expansion can be (and should be) bipartisan. Medicaid expansion will save Virginia money, create jobs, improve access to timely care and citizens' health while strengthening communities and key health-care institutions.
Wisdom and math are chipping away at the solid block of "NO Obamacare" we've heard too long in Richmond and other state capitals. The new governor of Kentucky has backtracked from his promise to repeal Medicaid expansion, the governor of Arkansas has found a way to keep that state's private-option Medicaid expansion going, and the new governor of Louisiana just reversed previously defiant opposition in Louisiana.
Each of these states has a strong Republican majority in its legislature, just as we in Virginia do. Ten other Republican-governed states, from Alaska to New Jersey, expanded Medicaid years ago, some using private health plans in creative ways.
What do these Republican leaders (as opposed to followers) see that ours don't? They understand the math of federal funds that pay most of the cost of health care for newly eligible citizens. They understand that citizens in their state are paying taxes for benefits in other states. They understand that health-care providers would spend new money in ways that actually create jobs and benefit the local economy. A few years back U.Va.'s Weldon Cooper Center estimated that Medicaid expansion would create between 27,000 and 49,000 new jobs in Virginia. Turns out, hospitals that get paid for care hire more nurses, who buy groceries and furniture, which creates more jobs in local economies, which increases tax receipts.
In addition to job creation, payment for services rendered enables hospitals to keep costs down for payers. When an ER doesn't get paid for caring for an uninsured patient, it must cover costs by raising the "hidden tax" — higher prices for all the rest. This is partly how we all pay for the uninsured now. Republican leaders know it makes more sense to fund their care more efficiently.
Big laws like the Affordable Care Act spawn research, and some opponents claim that consumers don't value or benefit from Medicaid coverage. However, a careful review of the all the evidence reveals that Medicaid recipients do value and use the coverage they could never afford to buy on their own.
Oregon recently expanded and permitted state of the art research to be done prior to the ACA's Medicaid start date of 2014. Researchers found that, compared to similar people who did not get coverage, people who acquired Medicaid: had more doctor and ER visits and hospitalizations; were more likely to be diagnosed and treated for diabetes; were much less likely to be clinically depressed but more likely to be treated if they were; were much less worried about paying for health care; and had fewer unpaid bills sent to collection agencies. Finally, contrary to opponents' claims, acquiring Medicaid coverage did not reduce work effort or employment.
Other recent surveys found that Medicaid recipients are more satisfied with their health insurance than those with employer-sponsored health plans. Low-income adults in Kentucky and Arkansas were more likely to be insured and less likely to have problems paying medical bills or affording prescriptions than low-income adults in Texas, which did not expand Medicaid.
Perhaps the most poignant recent research shows that residents of Massachusetts experienced lower mortality after "Romneycare" — Obamacare's model and bipartisan inspiration — was implemented in 2006. Yes, that means lives are being saved by expansion, and more could be saved here. We could go on.
Instead we'll focus on the opponents' core argument: "I don't trust the federal government. It will reduce what it promised to pay and therefore Virginia's costs will rise beyond current projections." This is a deep but unnecessary fear, for Virginia could simply make our expansion contingent on the federal government keeping its promise about the ACA federal share, as other states have. This fearful argument does not change the undeniable fact that expansion is very good for the commonwealth. Someday, we hope and believe, a majority of the General Assembly will respond more to facts than to fear.
Robert J. Fortini is vice president and chief clinical officer of Bon Secours Medical Group, health, home and hospice. Contact him at Robert_Fortini@bshsi.org.
Len M. Nichols is director of the Center of Health Policy Research and Ethics at George Mason University. Contact him at Lnichol9@gmu.edu.