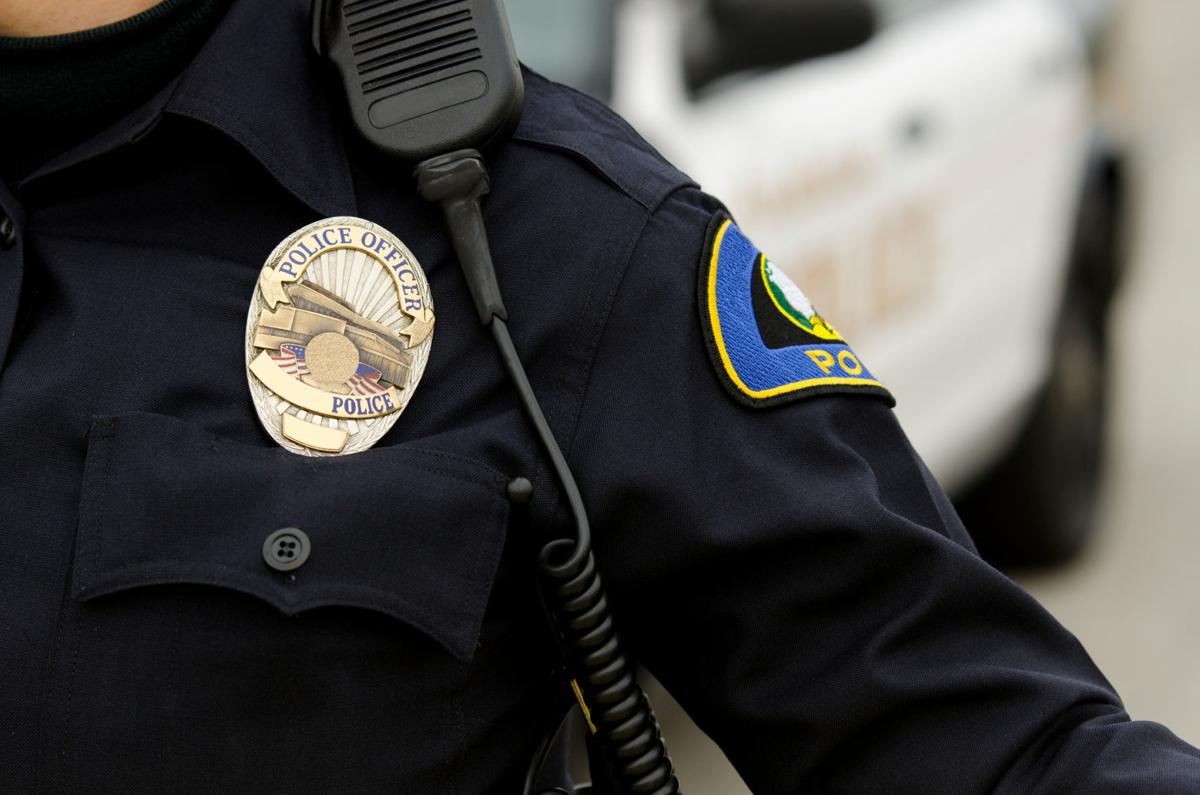 In the days after the Sept. 11 terrorist attacks, Americans united in ways that I never experienced. A newfound solidarity and pride in our country rose from those tragic images.
The rule of law held strong, strangers supported strangers staggering away from ground zero, and America once again was reminded of the absolute heroism, bravery and selflessness of firefighters, police and other first responders who ran into collapsing skyscrapers knowing they might not run out.
Today, we face another test — one that is without precedent, without a clear playbook and is directly impacting everyone's daily lives.
However, just like in the immediate aftermath of Sept. 11, we are bearing witness to exceptional heroism by health care workers, firefighters and police as they run into their own version of collapsing towers and put themselves at risk for hours, days and now weeks at a time to save others.
In the case of federal, state and local law enforcement, they are, and must continue to be, a constant physical presence in our communities.
It is times like these where the rule of law stands as a bulwark against chaos, crime and vigilantism.
This is not theoretical — all one has to do is look at the MS-13-controlled communities across El Salvador and Honduras, and their attempts to exert control over communities in the United States.
As the chief federal law enforcement officer in Eastern Virginia, I want to reassure the people of the commonwealth that our prosecutors and federal and state law enforcement partners will continue to fight for the rule of law and to promote public safety each and every day during this COVID-19 pandemic.
In response to U.S. Attorney General William Barr's immediate call to action, my office is working with and supporting our frontline heroes of federal, state and local law enforcement to identify and disrupt those who would dare to exploit the pandemic by victimizing our more vulnerable population.
While most act selflessly and responsibly in a crisis like this, a few are inclined to pick up a brick and smash a storefront window or exploit the vulnerable.
There is growing evidence that criminal elements in the United States already have begun preying on victims through social media and new scams about bogus cures, fake protections from the virus, and quick and easy investment schemes designed to rob the unwary.
Last week, the U.S. Department of Justice filed charges in a wire fraud scheme offering consumers access to nonexistent World Health Organization "vaccine kits" to prevent infection from COVID-19;
Earlier this month, police in Portland, Ore., arrested a man in connection with the theft of 10,000 N95 respirator masks, which he attempted to resell through Craigslist; and
Days ago, the Federal Trade Commission warned Americans that with billions of dollars in relief on the way, financial scammers are planning to take advantage of this crisis with schemes to mislead and defraud the public.
As the history of spikes in fraud and other crimes following natural disasters has shown, felons often misperceive the social disruption that follows such incidents as a law enforcement sabbatical.
While the law-abiding are doing everything they can to protect the most vulnerable in our community by preventing the spread of the coronavirus, criminals will see an opportunity to exploit, believing that their crimes will not be investigated or punished. They are wrong.
Empty streets, closed schools and a disconnection within communities due to self-quarantine measures might cause some anxiety, but we should be inspired to see the federal, state and local law enforcement who are bravely vesting up to walk the beat and protect our communities.
Please be vigilant, not just for yourself but for your parents, your friends and your neighbors.
And please continue to let the men and women on the front lines of the public safety response to the coronavirus know that they have your support and gratitude. The officers of your local police department are out there doing the necessary work that keeps us all safe during these difficult times, and even small gestures of thanks go a long way in boosting morale.
As we look for a silver lining during this pandemic, it might be a restoration of respect and admiration for the strength and sacrifice of law enforcement, just as we saw after Sept. 11. That is a pretty good place to begin when the COVID-19 crisis subsides.
G. Zachary Terwilliger is U.S. Attorney for the Eastern District of Virginia. Contact him at: usavae.press@usdoj.gov