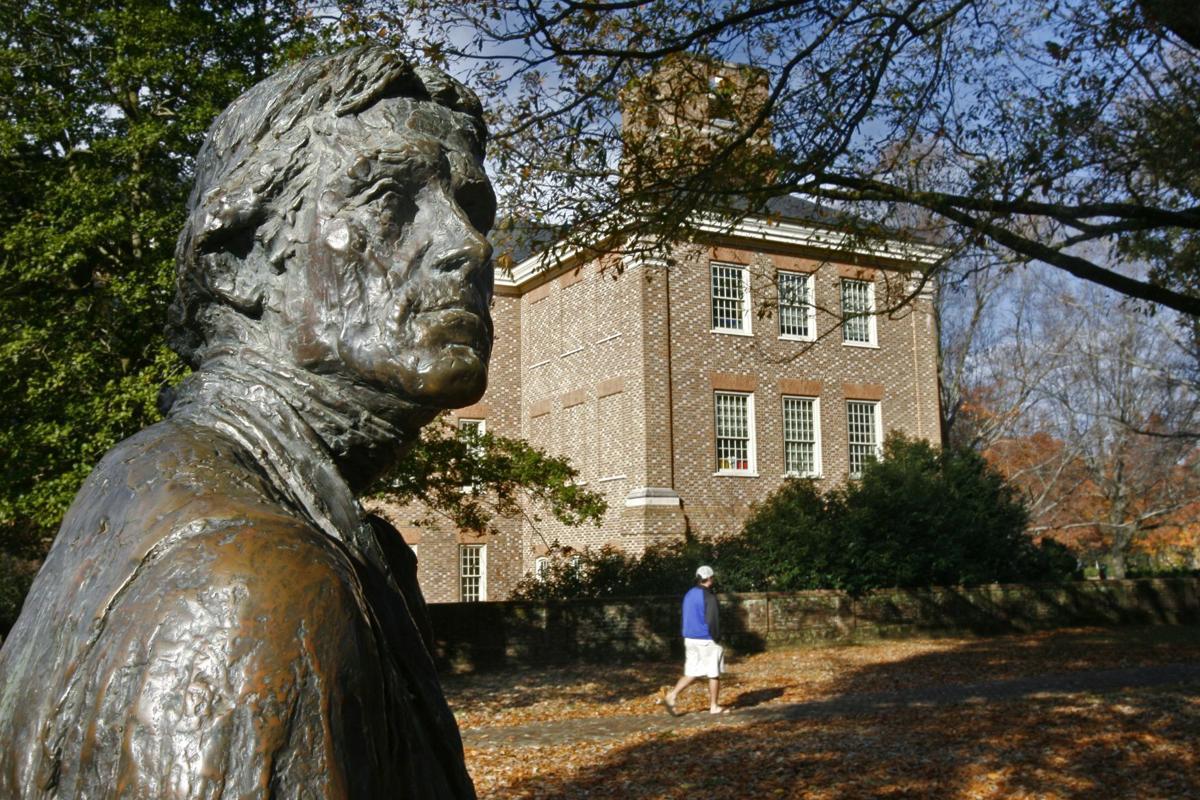 Much credit goes to the College of William & Mary leadership in pausing their decision to eliminate a number of sports to include its very successful track and swimming programs pending more review.
If past is prologue, the process largely will be the same as other similar schools that form their committees, bring in consultants, and conclude that football and basketball are the untouchables.
Once again, the press will report that these "revenue" sports help to finance the "nonrevenue" sports. Sadly, that has not been the case for many years for most colleges and the revenue versus nonrevenue distinction simply covers up the fact that revenue sports represent the biggest cash drains on athletic budgets.
Let's be honest — college athletics and especially football and basketball — fall into three categories. The top 35 to 50 schools run huge entertainment divisions that, in most cases, do provide positive revenues for their schools and their athletic programs.
Then we have other schools that run bare-bones no-scholarship programs with markedly lower total football and basketball costs. Lastly, we have William & Mary and many other similar schools where the costs of these programs continue to place great stress on their total outlays for athletics.
Regrettably, the costs of these programs show no sign of stabilizing as each school concludes from the consultants that more, not fewer, resources must be dedicated to maintaining the excellence/competitiveness of such programs.
It constantly calls for additional coaches and staff, continuous increased salaries and bonuses, facility costs, upkeep and the list goes on. Each new athletic director and coach comes in with their own wish list of the "new" expenses that must be met if school "A" is to meet its competitive goals.
Thus, William & Mary follows the predictable pattern of tweaking the budgets without looking at curbing the real cause of the continuing budget issues — the persistent growth of these football and basketball expenses without corresponding revenues or donations.
When pressed, many development offices will attest to the challenge of raising endowment resources to support football and basketball, and other sports as well. While some physical facilities might be attractive naming opportunities and, thus, generate donor interest in funding new facilities, the new operating expenses often are yet to be funded, adding to the athletic department deficits.
While I commend W&M for looking hard at its own specific issues, I can think of no better school to take another approach. With its leadership and reputation, it is the perfect institution to lead a collective effort among a number of similar colleges to dramatically reduce the costs of these programs.
When each school focuses solely on its situation, it faces the unfortunate choice of a unilateral attack on the problem, when in fact it is a uniform plight impacting many, if not most, of its peer institutions.
It was not that long ago — well, maybe given my age of 74, it was a long time ago — when W&M put a good football team on the field at a fraction of its current staffing. To do that today certainly would be detrimental to their competitiveness, which is not acceptable.
However, if an entire conference or consortium of colleges would move in the same direction, everyone would stay on the same playing field. Even with a pared-down program, I believe the wonderful fall days in Cary Stadium still will be filled with loyal alumni and students enjoying football and tailgating.
Parents would applaud W&M's serious effort at reining in the ever-increasing costs of attending this great school while still attracting great students and maintaining high levels of alumni financial support.
Can the W&Ms of the world continue their current model indefinitely? Obviously, W&M has concluded it cannot and the high costs of college today give even more impetus to rein in these unsustainable athletic expenses.
I simply suggest: Each school trying to do this on its own will not control the explosion in these costs and will shut down athletic programs that are more consistent with the true role of college athletics at such prestigious schools as W&M.
I conclude with the personal note of having immensely enjoyed my four years (1964-68) of competing against W&M in cross country and track while at the Virginia Military Institute, fondly remembering every opportunity of running against its great track program coached by Harry Groves and led by such distance runners as Jimmy Johnson, Terry Donnelly, Juris Luzins, Howell Michael and so many other fine athletes.
For W&M to shut down its program is a major loss to college track and field, and the role of college athletics in America. It can do better.
George H. "Skip" Roberts Jr. of Virginia Beach is a lawyer with extensive nonprofit experience. Contact him at: sroberts@fplegal.com