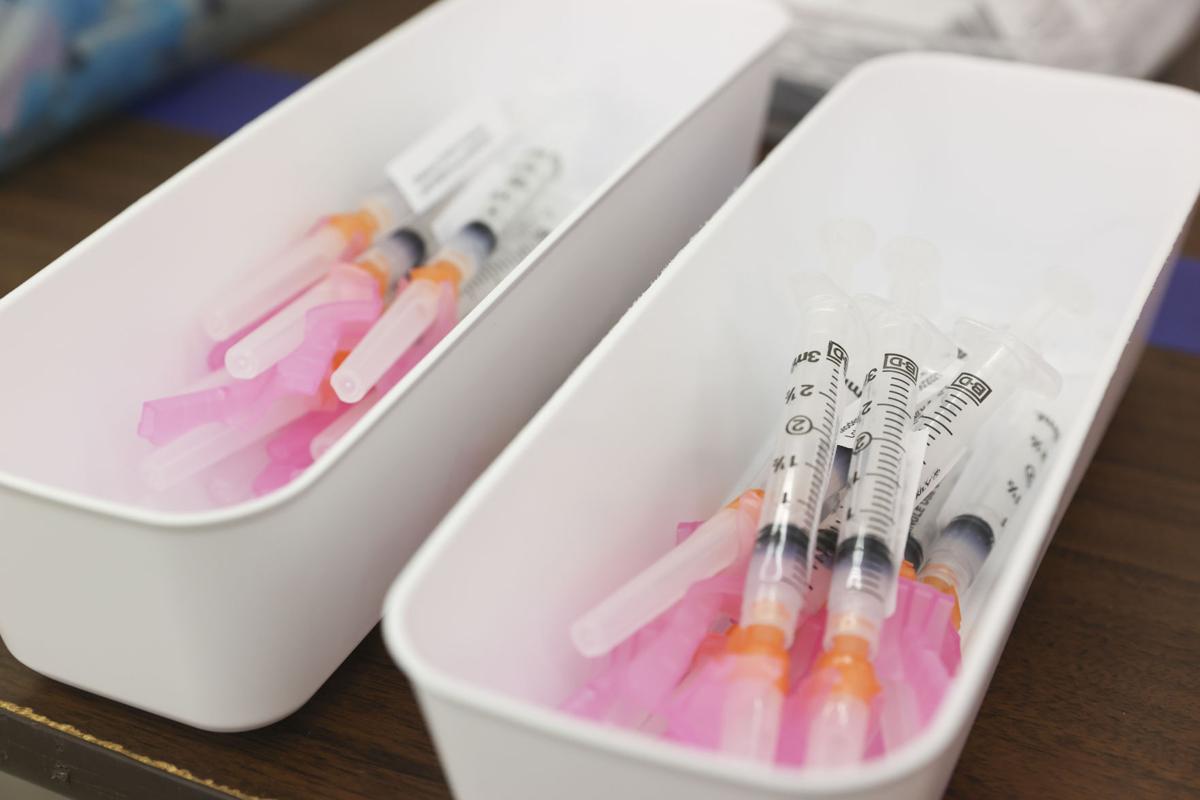 By Gonzalo Bearman and Rebecca Vokes
The COVID-19 pandemic tested infectious disease preparedness globally. One year after the World Health Organization reported the first case in the United States, widespread vaccination campaigns are producing promising downward case trends.
While this is encouraging, the future of infectious disease emergency systems remains uncertain. Without sustained public health and infection prevention infrastructure, current gains will be short-lived and response to future infectious diseases threats will be compromised.
Infectious diseases emergency systems require surveillance, diagnostic testing, contact tracing, isolation, and adequate public health and health care services staffing models.
The care of infected patients might occur in emergency departments, hospital wards, intensive care units, long-term care facilities and unique pathogens units — patient care biocontainment areas with dedicated physical space, infrastructure and specialized teams. All of this requires resources.
After a decade of declining funding, 2019 brought improvements in national public health emergency preparedness.
In June 2019, President Donald Trump signed the Pandemic and All-Hazards Preparedness and Advancing Innovation Act, expanding funding for a wide span of public health emergencies, and states made progress in key impact areas, including public health funding with a total 5% increase over a 51-state average, which includes Washington, D.C. (Trust for America's Health 2019.)
However, sustained support was not guaranteed. The federal budget for fiscal year 2021 proposed by Trump included an estimated $700 million in cuts to the Centers for Disease Control and Prevention, 9% of the total budget, with direct impact on the National Center for Emerging and Zoonotic Infectious Diseases.
These budget cuts would impact state and local health departments, both of which closely collaborate with health care systems in response to infectious diseases threats.
Personal protective equipment (PPE) including masks, impermeable gowns and gloves must consistently be supplied to ensure supply adequacy. Training must routinely be conducted for proper use. Stockpiles of adequate pharmaceuticals, equipment and ventilators must regularly be maintained.
After significant deficits in supplies during the COVID-19 pandemic, the Biden administration signaled shifts in federal policy and invoked the Defense Production Act, allowing federal oversight and action in the acquisition, supply, and production of critical PPE and emergency preparedness materials.
Further, a pandemic supply chain resilience strategy was included under executive order with a request for a lasting plan for pandemic and public health emergencies.
Dedicated emergency and infection prevention response teams are required for the safety of patients and health care workers. Although emergency response teams are not commonly activated, ongoing training and event simulation is critical to maintain preparedness.
The high overhead cost of maintaining these emergency systems is prohibitive and, in the United States, most health care systems depend on some degree of federal and state funding to staff, house and equip these programs.
The new administration signals investment in emergency response. The national strategy for the COVID-19 response and pandemic preparedness outlines both short- and long-term goals for improved pandemic readiness in the United States, with executive orders including "Ensuring a Data-Driven Response to COVID-19 and Future High-Consequence Public Health Threats" and "United States Global Leadership to Strengthen the International COVID-19 Response and to Advance Global Health Security and Biological Preparedness".
There is a shortage of public health personnel, infectious diseases specialists and health system epidemiologists. A combination of rising medical tuition and modest increases in reimbursement for services result in a recruitment disincentive, with medical graduates seeking higher-paying subspecialties.
Medical student debt forgiveness might be a useful incentive to counteract this trend. Adequate funding is required to support hospital infection prevention programs to ensure reliable implementation of infectious diseases responses across health care systems.
When COVID-19 recedes in the rearview mirror, novel infectious diseases will arise. The public health response to these threats requires infectious diseases emergency response systems at the national, state and local levels.
This includes staffing of key personnel, alignment of organizations, standardization of processes and provision of resources. Sustained public funding is not guaranteed and can change with leaders' priorities.
Without resources, the U.S. health care system will struggle to institutionalize and execute emergency response programs. State and national leaders must continue to prioritize investments in emergency preparedness.
The COVID-19 pandemic is a potent reminder that the public's safety, like national defense, is best optimized under a coordinated, funded framework.
Gonzalo Bearman, M.D., is an infectious diseases specialist, professor of medicine at Virginia Commonwealth University and director of the VCU Healthcare Infection Prevention Program. Contact him at: gonzalo.bearman@vcuhealth.org
Rebecca Vokes is associate administrator for the Divisions of Nephrology and Infectious Diseases at VCU Health System. Contact her at: rebecca.vokes@vcuhealth.org