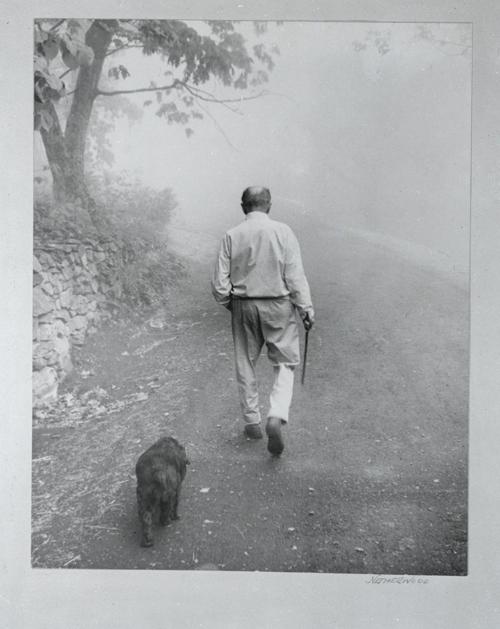 It was a horrible way to die, at the hands of a savage mob that scorned pleas of innocence and screams for mercy.
Almost always the victim was a black man accused of having committed a violent crime against a white person. Always the mob consisted entirely or mostly of white men who were unwilling to allow the justice system to work.
It was murder by mobs, one of the most diabolical of racist crimes, and it was primarily a Southern barbarity during that region's most dismal decades after the Civil War. Between 1888 and 1926, mobs in Virginia alone lynched 85 men.
Lacking the political clout to overcome this evil themselves, black citizens desperately needed a powerful white advocate in high places. And they found one in Virginia's newly elected governor in 1926.
Responding to the imperatives of his own convictions and to the persuasive arguments of a crusading newspaper editor, the governor denounced lynching as morally indefensible and politically anarchical and vowed to stop it.
He ran the risk, he knew, of imperiling his political future by offending powerful local officials and citizens who spurned politicians deemed too friendly to blacks. Even so, he proposed and obtained from the state legislature the strongest anti-lynching law in the nation.
And by doing so, Gov. Harry Flood Byrd Sr. made one of the most significant contributions to black civil rights since President Abraham Lincoln had issued the Emancipation Proclamation.
A critical provision of this law transferred authority to prosecute lynching cases from the localities to the state. No longer would those inclined to constitute themselves judge, jury, and executioner be encouraged to do so by the fecklessness of local officials.
The result was miraculous. Murder by mobs ceased in Virginia. Not a single lynching occurred in this state since that law became effective.
For his pivotal action, Byrd was acclaimed in Virginia and nationally by black and white leaders. And for his crucial role in this political drama, Louis Jaffe, crusading editor of the Virginian-Pilot, won his profession's highest honor: the Pulitzer Prize.
Byrd went on to become one of the most progressive chief executives in Virginia's history. Virginians rewarded him with six consecutive terms in the United States Senate, where he waged his own crusade for federal fiscal responsibility.
More than 40 years ago, the Henrico County School Board honored Harry Byrd for his many contributions to the state, including public education, by putting his name on a new public middle school. Last month, the current board, citing his opposition to public school desegregation, dishonored him by taking it off.
No doubt the board, and the young high school student who inspired its action, were moved by the most noble of motives. By viewing the past through the prism of today, we can often find flaws in yesterday's heroes. But if support for segregation overrides all other factors in determining an individual's qualifications for an honor, many of the most historic heroes of the nation and Virginia are potential future villains.
One notable example is President Franklin D. Roosevelt, probably the most idolized god in the liberal Democratic Party's pantheon. Having the power to desegregate the nation's armed forces without the Supreme Court's permission, he refused to do more than make a few token gestures.
Roosevelt repeatedly rejected pleas to follow the Byrd example and propose a federal anti-lynching law. And Washington, over which the federal government has ultimate jurisdiction, remained one of the most segregated cities in America until the middle of the 20th century.
Here in Virginia, Prince William County has followed Henrico's example and removed former Gov. Mills Godwin's name from one of its middle schools because he, too, was once a segregationist. Never mind that he was the virtual founder of the community college system, which has made an enormous contribution to the education of young blacks and whites.
Faced with exactly the same problem that confronted the Henrico and Prince William boards, Princeton University recently decided that name-changing is not the fairest solution. Consider the university's explanation for rejecting black students' demands that it remove the name of Woodrow Wilson — who served not only as president of the United States but also as president of that distinguished school — from all buildings and programs because he had been a segregationist:
"All the people whom we honor in history are going to be people with flaws and deficiencies," said Princeton President Christopher Eisgruber. "If we made that argument, we would honor nobody. The right attitude is to honor people, but be honest about their failings."
It would be a supreme injustice to allow Harry Byrd's name to be tossed into Henrico's trash bin of history without remembering especially that when black Virginians urgently needed the help of a powerful political friend, he was there to support their most important civil right of all: the right to live.
J. Edward Grimsley retired in 1995 as chairman of the Richmond Times-Dispatch's Editorial Board. Contact him at jeg51@juno.com.
The result was miraculous. Murder by mobs ceased in Virginia. Not a single lynching occurred in this state since that law became effective.