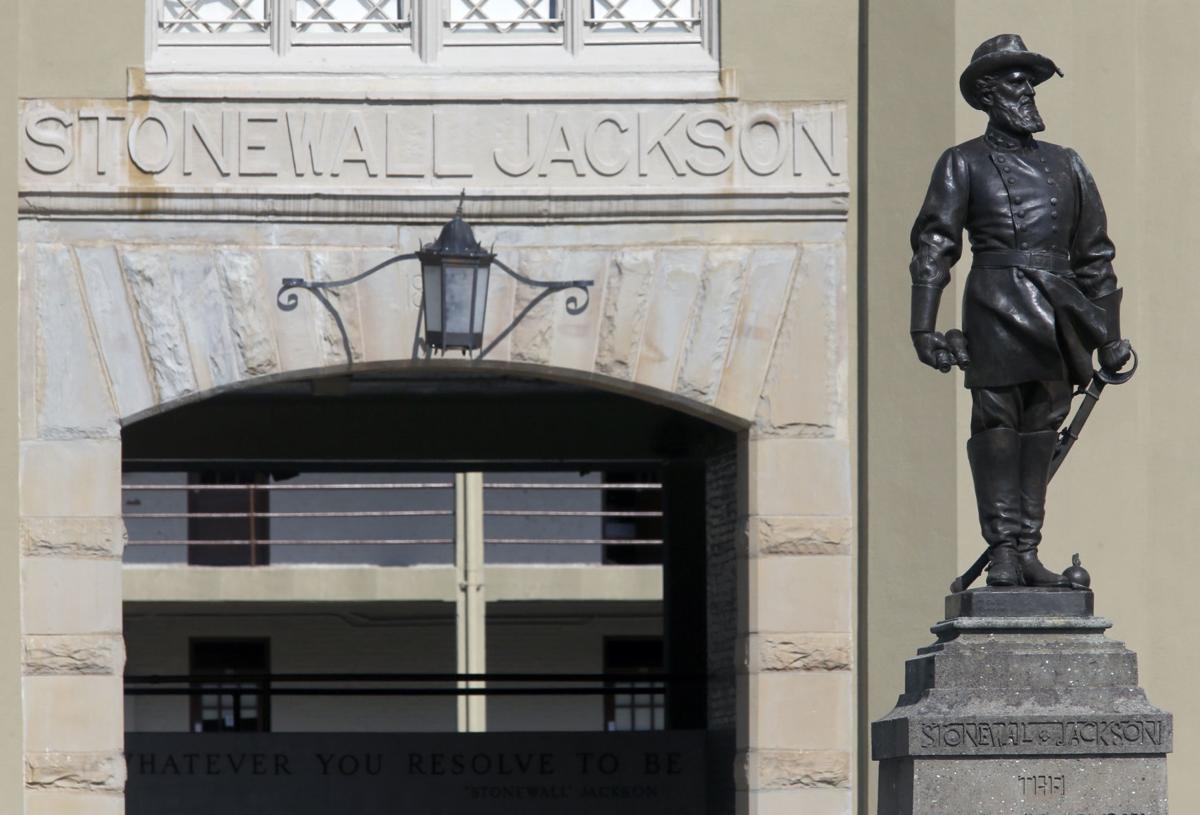 By Henry Foresman, George D. Hasseltine, Michael R. Purdy and Kyle R. Richardson
Carter Melton's open letter to Gov. Ralph Northam reflects the feelings of many alumni who believe that Gen. J.H. Binford Peay III was a gifted leader deserving of a more graceful exit. There is no doubt that he was a transformative superintendent who led Virginia Military Institute (VMI) into the 21st century, for which we all are indebted.
However, the theme in Melton's letter that VMI somehow is the victim of a "cultural and political vendetta" must objectively be assessed with the following facts in mind:
VMI refused to take action to remove its Confederate iconography following the Charlottesville Unite the Right violence in August 2017, implying the removal of statues was capitulation to political correctness.
Until the most recent actions of the Board of Visitors, VMI had only undertaken minor institutional initiatives to address issues of racial injustice, especially relative to peer colleges and the U.S. military.
By contrast, its neighbor in Lexington, Washington & Lee University, undertook a strategic plan to address racial inequality in 2017; the University of Virginia founded a committee on issues of race and slavery in 2013, redoubling its efforts following Unite the Right; The Citadel started a task force on racial inequality in 2016 and named a committee this summer to reassess Confederate building names; and West Point initiated an inspector general review of its culture following the complaints of alumni about institutional racism.
VMI failed to adopt programs similar to those implemented by the U.S. military, which include the Army's effort to rename bases with Confederate namesakes (a program sponsored by Army Secretary and VMI alumnus Ryan McCarthy) and the Navy's task force on racism.
To drive the "zero tolerance of racism" message home, Chairman of the Joint Chiefs of Staff Mark Milley stated in widely viewed congressional testimony that Confederate generals had engaged in "treason" and that there "is no place in our armed forces for manifestations or symbols of racism, bias or discrimination."
VMI leadership refused to take the advice of, or engage with, alumni who had called for a commission to reassess Confederate iconography and traditions on Post, a proposal similar to the course of action it later adopted on Oct. 29.
Nationwide protests sparked by the deaths of George Floyd and Breonna Taylor earlier this year were followed by widespread removal of Confederate iconography across the commonwealth and country.
Still, VMI refused to take down its statue of Confederate Gen. Stonewall Jackson, a decision that was met with vocal disapproval by numerous federal and state elected officials.
In defending its decision, VMI portrayed Jackson as a "staunch Christian" and insisted that VMI was "a place of diversity and inclusion with an atmosphere where everyone is treated fairly and the same," which if true would make it perhaps the only such institution in the country.
Despite the credible racist and sexist incidents detailed in The Roanoke Times and The Washington Post, VMI's Board of Visitors as recently as this past month ago insisted that "systemic racism does not exist here and a fair and independent review will find that to be true" (the implication being that any such finding would necessarily be biased).
Rather than acknowledging that there might be a problem worthy of investigation, the board deflected, stating that VMI had a few bad apples and was no worse than any other school — flimsy defenses, especially for a school of VMI's caliber.
While we can lament that Peay was unable to leave on his own terms, we cannot ignore this series of events, the institutional defiance and the years of missed opportunities.
VMI's leadership had knowledge of disturbing racist and sexist incidents, and received repeated external warnings that the institute was headed in the wrong direction.
No college that seeks to produce military and civilian leaders for the commonwealth and nation stubbornly can maintain a value system so at odds with the very institutions it's trying to serve, and certainly not one so dependent on the taxpayers of the commonwealth and ROTC funding.
Rather than blaming a "cultural and political vendetta" for the current crisis, VMI's leadership and alumni must take accountability for our own acts and omissions; indeed, we were taught that accountability is a cornerstone of leadership.
We all can agree that VMI continues to produce honorable citizen-soldiers whom the commonwealth and nation sorely need.
So instead of arguing about how we came to this point, let us move forward with humility, embrace the future, and unite to build a stronger and more just institute. This is what the citizens of Virginia and VMI deserve.