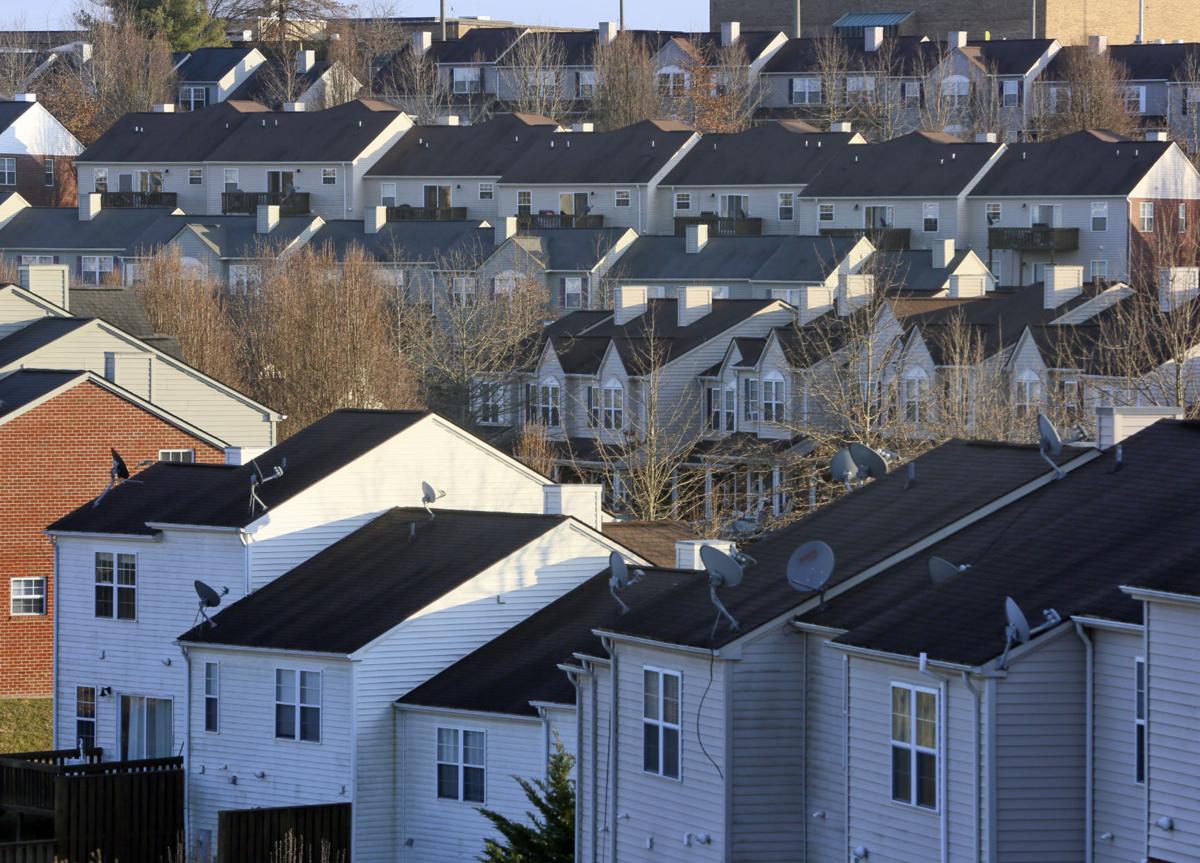 It has been more than a month since the murder of George Floyd by police officers sparked global protests against racism and violence in our law enforcement ranks. It most likely will go down as one of the biggest movements for racial justice in modern history — and it's still going strong.
Americans of all backgrounds now are engaging in new and sometimes uncomfortable conversations about the role that systemic racism plays in our everyday lives. The truth is that through 400 years of American history, anti-Black racism has been woven into the DNA of the institutions and systems that govern us, including and certainly not limited to law enforcement.
That is, at its core, why we call it systemic racism and why we need to consider it in every context.
One of the most pernicious forms of this systemic racism is residential segregation. In cities and towns across Virginia and the U.S., there is a clear pattern: Black people and white people often live in different neighborhoods with vastly disparate access to services like public transit, quality education, and even healthy food and clean water.
Now more than ever, we need to acknowledge how exclusionary zoning practices greatly contribute to that pattern.
Because zoning dictates what kinds of housing can be built where, it's a shockingly effective tool for segregating communities, either intentionally or as an externality. There are many examples of the intentional approach in Virginia. Richmond's 1911 zoning ordinance distinguished that "a block is White where a majority of the residents are White and colored where a majority … are colored."
Researcher Richard Rothstein notes in "The Color of Law" that although this kind of racial zoning was struck down by the courts in 1917, "there was also enough open racial intent behind exclusionary zoning that it is integral to the story of de jure segregation."
That practice — exclusionary zoning — is how communities continued to bake segregation based on race and income into their neighborhood designs.
Exclusionary zoning works by blocking homebuilders from creating the types of affordable homes that many Black, brown and low-income people rely on. Wherever a property only is zoned for single-family homes, it acts as a ban on the construction of vastly more affordable housing types, like duplexes, row houses and low-rise apartments.
And even the most modest of proposed changes to zoning often generates backlash in well-off, mostly white neighborhoods. Historically, some jurisdictions even have down-zoned their existing multifamily neighborhoods to avoid urban growth and the implications for racial integration that it brought.
But now, experts are beginning to overwhelmingly agree that decades of zoning for only single-family homes in our metro areas has led to an affordable housing shortage, coupled with segregation, sprawling development, longer commutes, higher carbon emissions and missed economic growth.
Minneapolis became the first city to address this issue by legalizing the by-right construction of up to three units per lot on any parcel in the city. Months later, Oregon followed suit by passing a state law that legalized up to four units in cities and up to two units in the suburbs.
Oregon House Speaker Tina Kotek, who sponsored the bill, explained that the new law "is about choice. This is about the future. This is about allowing for different opportunities in neighborhoods that are currently extremely limited."
Many Americans are wondering: "What can I do to be an effective anti-racist?" While there are many answers to this question, one answer should be to ditch the "Not in My Backyard" mentality and embrace affordable housing efforts in your own neighborhood.
Not only will it help put an end to our segregated communities, but it will help create more connected, prosperous and vibrant places to live.