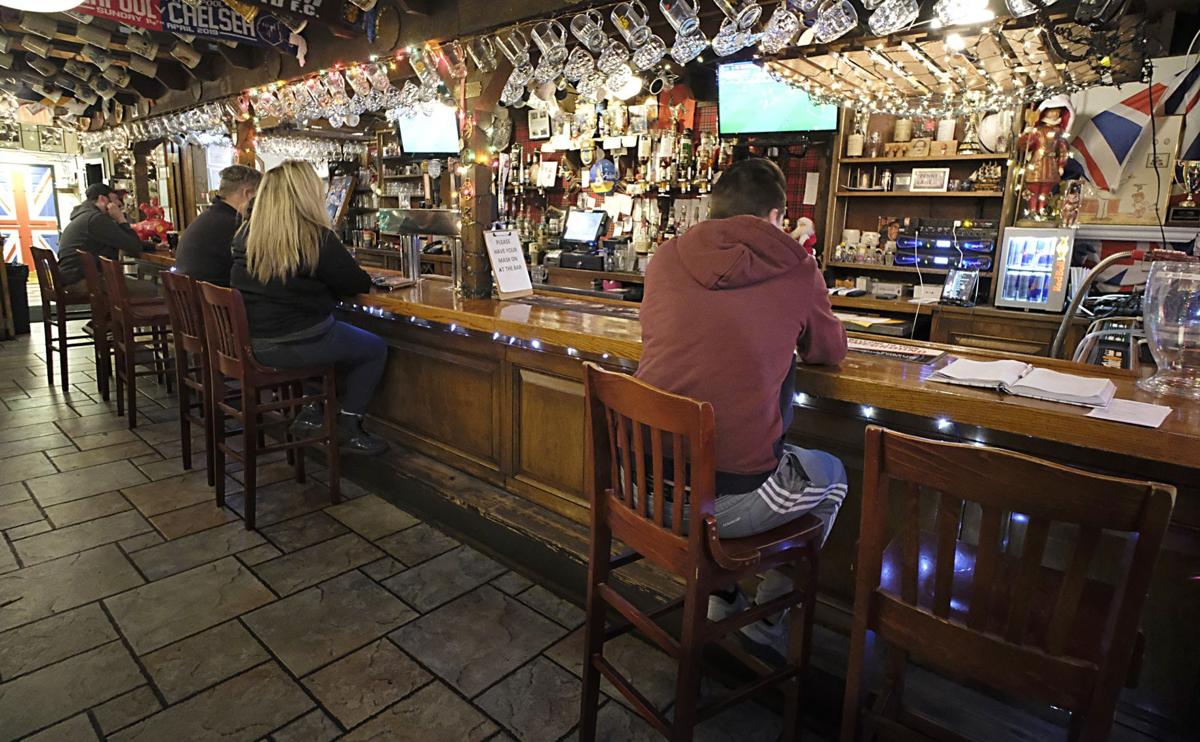 It's been more than 400 days since the issuance of the executive order on March 12, 2020, declaring a state of emergency due to the COVID-19 pandemic. This was followed by Executive Order 53 on March 23, 2020, which shut down public schools, closed retail businesses and ordered people to "stay home" except on essential business.
Since this past March, the commonwealth of Virginia has been ruled under these continuing "executive orders," which have dictated the hours and circumstances under which people can assemble, go shopping and even attend religious services. These orders tacitly have been accepted by the commonwealth's media outlets and its court system for too long. That must change.
Significantly, the executive orders were issued under Section 44-146 of the Code of Virginia, which deals with the governor's "emergency powers." The code section defines "emergency" as an event requiring immediate executive intervention "because governmental inaction for the period required to amend the law to meet the exigency would work immediate and irrevocable harm..."
In plain English, an "emergency" is an event demanding immediate state action, when there is no time to call the General Assembly into session. Therefore, only the governor can act.
Here, the executive orders have extended more than a year. During that time, the General Assembly has held a special session that lasted 83 days, as well as the 2021 regular session, which lasted 46 days. In other words, the General Assembly has been in session for 129 days — a modern record — since the governor's executive orders first were issued in March 2020.
During that time, the General Assembly has passed more than 1,000 bills, including some of the most far-reaching in Virginia history. Many of these revolutionary bills originated from the governor's office. Yet none of those bills sought to memorialize, even temporarily, the content of the COVID-19-based executive orders. That moment now has passed.
Even as most of the state's adult population is receiving the vaccine, we endure a legal regime in which one person can make decisions affecting millions, without any review. As a result, Virginians still are subject to unilateral restrictions, which limit the use of private property, restrict private assembly and require people to wear masks in public, even if fully vaccinated. It is time to end this legal compulsion.
In a "post-emergency" commonwealth, nothing prevents private citizens and businesses from making and enforcing their own safety rules, whether it's requiring patrons to wear a mask or limiting crowd size. Similarly, free citizens always are entitled to avoid public spaces or events. They don't need the governor's permission.
Either way, there is no legal basis for the governor — 14 months after COVID-19 came to Virginia — to continue to impose decrees limiting the private conduct of healthy people.
COVID-19 and its effect might remain a while longer, but the "emergency" is long past over.
J. Chapman Petersen, D-Fairfax City, represents the 34th District in the Virginia Senate. Contact him at: (703) 349-3361