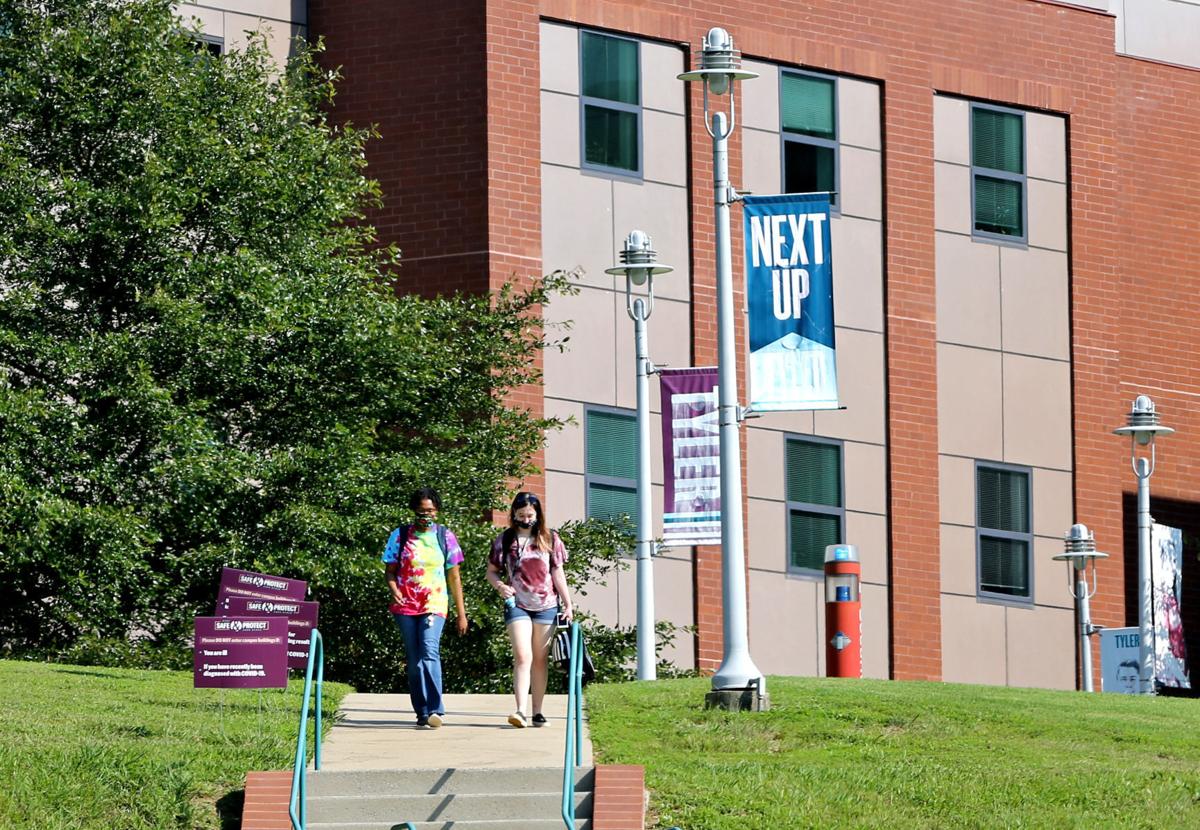 In December 2019, Gov. Ralph Northam visited Northern Virginia Community College (NOVA) and announced a commitment to provide Virginia students, families and businesses a lifeline.
G3 — the "Get Skilled, Get a Job, Give Back" initiative — would provide free community college training to low- and middle-income students seeking skills in high-demand fields like health care, cybersecurity and information technology.
For the institutions we lead, the pandemic has highlighted characteristics we already knew to be true. World-class health care is critical, and a skilled health care workforce drives the ability to provide that care to the communities we serve.
This especially is true as we contend with the long-term impact of a global pandemic and the needs our fastest-growing regional demographic — individuals age 65 and older.
Fast forward to today, and Northam has signed the G3 legislation into law. The timing couldn't be better.
As president and CEO of Inova, Northern Virginia's leading not-for-profit health care system, and president of NOVA, the commonwealth's largest community college, we extend our sincere thanks to Northam, House Speaker Eileen Filler-Corn, D-Fairfax, Senate Majority Leader Richard Saslaw, D-Fairfax, and bipartisan majorities in the General Assembly for making the G3 program for the state's community colleges a reality.
G3 is a step in the right direction toward a more equitable commonwealth. While Northern Virginia is a flourishing regional economy, there is a tremendous need for affordable, accessible career pathways for communities in need. The same is true in Richmond and regions across the commonwealth.
The pandemic highlighted that, for so many of our students, the ability to prioritize their education and their future is but one paycheck or financial emergency from being at risk. G3 will provide vital financial support for many students who might not otherwise be able to pursue a meaningful career that promises advancement and opportunity.
For these students, and the industries that G3 supports, the future is bright. As the largest private employer in Northern Virginia, Inova provides more than 19,000 jobs in a field that has become even more meaningful after COVID-19. Statewide, health care provides more than 400,000 jobs and is among the the state's fastest-growing industries.
Health care is important work that provides competitive wages and potential for career growth. According to NOVA workforce data, the average salary for a health care worker in Northern Virginia is $69,200. In central Virginia, the average salary is more than $61,000. Both of those figures outpace the average statewide salary for all jobs.
Moreover, the credentials, certifications and degrees supported by G3 are stackable, providing opportunity for continued skills growth that can build to a four-year or post-graduate degree. The sky truly is the limit.
Passage of G3 means further developing a talent pool that already is here, creating a new generation of lifelong Virginians. It means Virginia continues to lead the nation in unique solutions to develop the workforce of the future.
What's most exciting is so many people will decide to make a difference by engaging in health sciences to become our next wave of essential health care workers. Our commonwealth and its citizens will reap the benefit for years to come. Thank you to our state government leaders who so clearly made an investment in educating our future workforce a top priority.