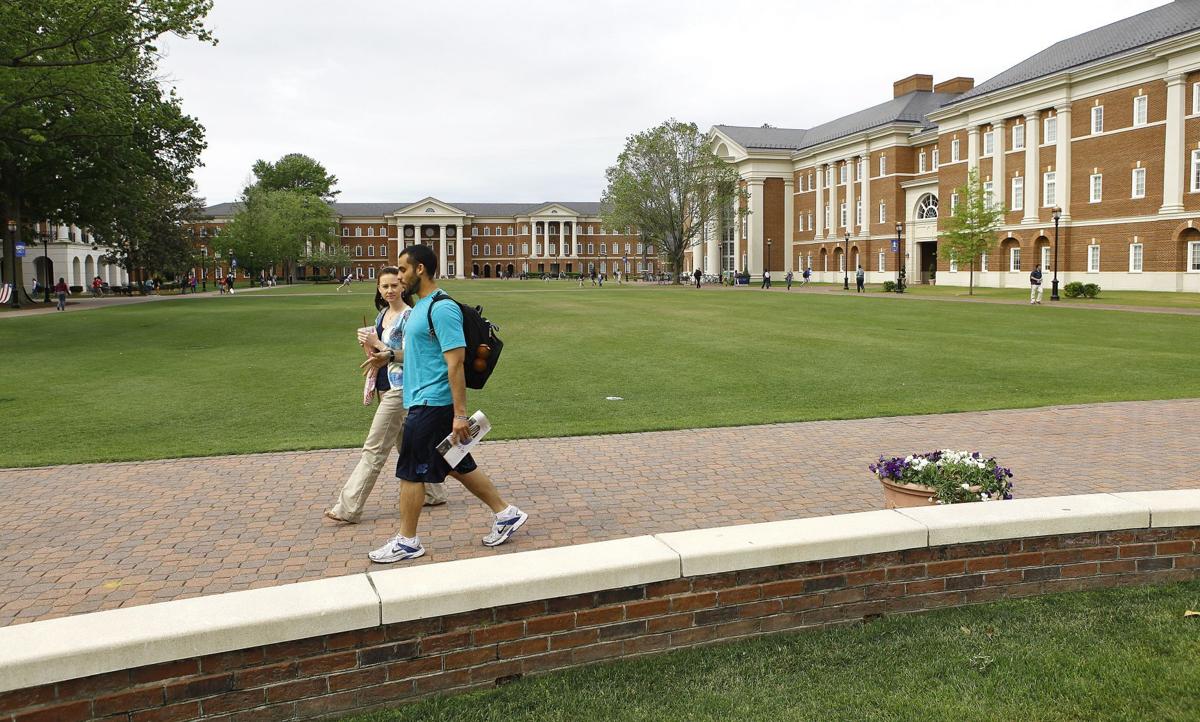 The recent spate over "cancel culture" saw America's leading institutions — from newsrooms and art museums to aeronautics and utility companies — remove or fire employees for perceived transgressions against today's standards; expect tomorrow's to unearth new heretics. This began on university campuses but graduated into our professional class, with the primary message: Free speech is unsafe at any speed.
If we're to maintain an open, democratic and pluralist society that solves differences through debate, not violence, it starts by countering the cancel culture where it started: on campus.
It's clear that higher education is losing the argument for free expression and robust discourse.
Many university professors, provosts and presidents came of age during the free speech movement and largely live by those values. So what's caused this rapid shift toward illiberalism? One factor is students are arriving on campus less prepared to live and study with those from different backgrounds.
Today, students are growing up in what The Pew Research Center calls "think-alike communities." It's no surprise that students' first safety impulse is to "cancel" anyone who doesn't agree with them on every issue. These outsized reactions create a chilling effect, as students are unable to separate the truth of their colleague's emotional response with the veracity of their argument. Essentially, they cannot disagree with a position without disagreeing with their friend as a person.
In turn, political issues can't openly be debated: A 2018 UCLA report found only about half of students were "satisfied with their campus' ability to provide an atmosphere" welcoming to political differences.
Fear of being socially ostracized also prevents students from speaking up. A 2019 College Pulse survey found 68% agreed "their campus climate precludes students from expressing their true opinions because their classmates might find them offensive," and a 2020 University of North Carolina survey found "many students worry about the consequences of expressing sincere political views and that they engage regularly in self-censorship."
To correct this, many universities are seeking to re-establish themselves as institutions of intellectual exploration, imparting the values of open exchange to their students.
The University of Richmond, under the leadership of President Ronald A. Crutcher, convened a Free Expression Task Force in May 2019, which drafted a recommended statement that will be discussed on campus this fall. Crutcher personally hosts the Sharp Viewpoint Series and Spider Talks to bring challenging conversations and provocative ideas to campus.
Another example worth emulating: Professors Robert P. George and Cornel West, political opposites (George a conservative, West a liberal) who not only teach together but enjoy a famous friendship. They've shown disagreement not only can be civil, but friendly and productive.
If students want to build a constructive and diverse country, use college to develop their philosophical understanding, stress-test their prior views and even be willing to change them, follow these basic strategies:
1. Professors (usually) are your allies. Yes, most professors lean left, but most make it a point of pride that multiple viewpoints can be aired in their classes. At UNC, majorities of both liberal and conservative students reported instructors are "encouraging of political participation from students across the political spectrum."
2. Show your commitment to hearing all sides in remote classrooms. You wouldn't take a partisan banner to an in-person class. Likewise, for online meetings, choose a neutral background — or one that reflects your personality — to signal that you're open to hearing from all your classmates.
3. Be ready when a conversation becomes heated. Instead of immediately disagreeing, ask, "Help me understand where you're coming from." Listening to someone else's opinion doesn't mean you endorse it, and letting them elaborate might encourage them to give you a fair hearing, too.
4. Know the issues from many sides. Take advantage of student rates to subscribe to a right-leaning news source (for example, The Wall Street Journal or National Review) and a left-leaning one (such as The New York Times or The New Republic). You'll have more information to support your claims and gain credibility by showing familiarity with arguments on both sides.
Cancel culture might have escaped the campus, but universities are poised to play an important role in rolling it back by imparting the values of an open and inclusive society to the next generation of students.
Jacqueline Pfeffer Merrill is director of the Bipartisan Policy Center's Campus Free Expression Project. She previously served on the faculties of St. John's College in Annapolis, Md., and the College of William & Mary. She also has taught at Duke University, the University of Calgary, Humboldt Universität zu Berlin and in the college program at Maryland's only prison for women. Contact her at: jPfefferMerrill@bipartisanpolicy.org