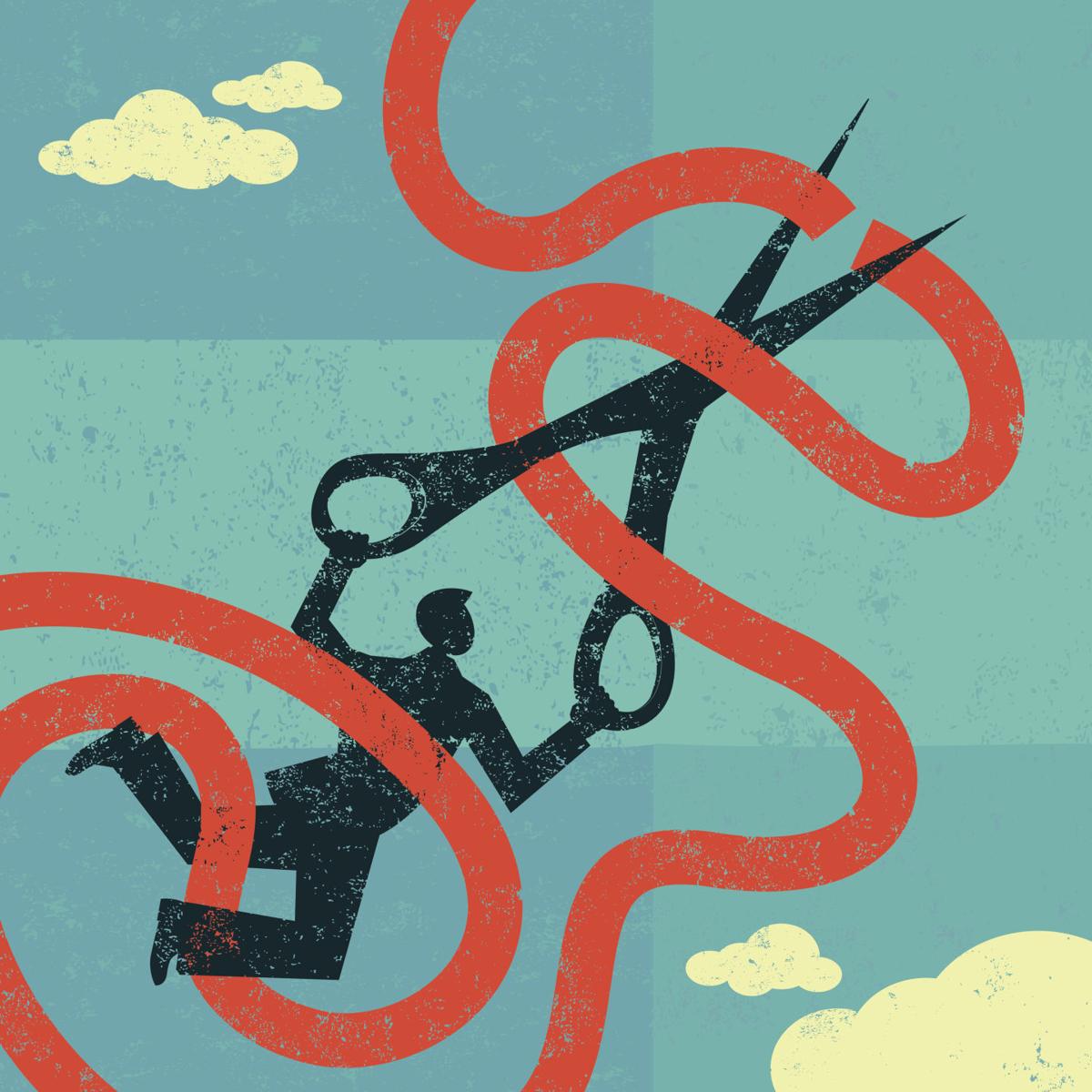 It was easy to miss during a pandemic, but this past July, Virginia wrapped up an innovative three-year pilot effort to reduce bureaucracy at two problematic state agencies. The reform was notable both for bipartisanship and a novel approach to counting up and cutting troublesome red tape.
Now, Virginia is perfectly positioned to take these reforms to the 38 other agencies that have counted up their own rules. That step will depend on the commonwealth's next governor.
The backstory is that in 2018, a bipartisan group of legislators passed the Regulatory Reduction Pilot Program, which targeted the Department of Professional and Occupational Regulation and the Department of Criminal Justice Services. Both are occupational regulators, meaning they set requirements for people to work in certain professions. In recent years, a bipartisan consensus has emerged that such "licenses to work" can be harmful for low-income workers and anticompetitive, which helps explain the focus on the two agencies.
The 2018 law had three main components:
First, the DPOR and DCJS had to produce a count of all the regulatory requirements to which they expect Virginians to adhere. By October 2018, they'd found about 5,000 between them.
Second, they had to cut 25% of these over the next three years. The results are in: The good news is that the DPOR met its target, reducing requirements by almost 27%. DCJS missed the target, but it did succeed in reducing 14% of the requirements.
This still is notable. Across most state and federal agencies, regulatory accumulation is the norm while aggregate cuts are uncommon. Both agencies pointed out how the pandemic made the pilot program more difficult.
The cuts expanded eligibility for licenses, streamlined paperwork, repealed or consolidated rule chapters, ended filing requirements and moved forms online that previously had to be filled out by hand. Each on its own might sound modest, but taken together, they make working with the state government easier and less costly for a lot of people.
Other states have taken notice. In 2019, a bipartisan group of Pennsylvania legislators introduced the Fighting Chance Act, which was modeled after the Virginia reforms. Mississippi has considered similar pilot reforms. The question in Virginia is what comes next.
That brings us to the third part of the law, where all agencies in Virginia that are subject to the state Administrative Process Act are to produce a count of their own requirements. As of last month, 38 had produced a baseline catalog.
The Virginia Department of Transportation, for example, has a whopping 136,316 requirements on the books, of which 118,082 are discretionary, meaning the agency has the legal authority to amend or remove them. Armed with these counts, Virginia now has the information it needs to fully extend the pilot program to these other agencies.
However, Gov. Ralph Northam's tenure is rapidly coming to an end, so it will likely fall to the next governor to decide. Both Terry McAuliffe and Glenn Youngkin will have plenty of reasons to consider it.
For example, President Joe Biden's Office of Management and Budget recently released a report highlighting how federal administrative burdens place low-income individuals and minorities at a significant disadvantage by making it harder to access government services and programs that could benefit them. Meanwhile, small businesses routinely cite regulations as one of the biggest impediments to their growth and prosperity.
Expanding the pilot program could help on both fronts. That said, there are ways the reforms could be improved that should be considered when any expansion happens.
About half of Virginia's state regulations are not subject to the formal administrative rules process, leading some agencies to claim they didn't have to create rule inventories at all. Loopholes that give agencies wide leeway to avoid oversight should be closed, and better clarity should be provided about which agencies are included in the program and which are not.
Virginia's pilot program went about as well as one could expect, given the ongoing pandemic. For whichever candidate ends up winning the governor's race, a priority should be keeping the state at the head of the pack when it comes to making sure regulations are smart, efficient and up to date. That means taking reforms to the next level.