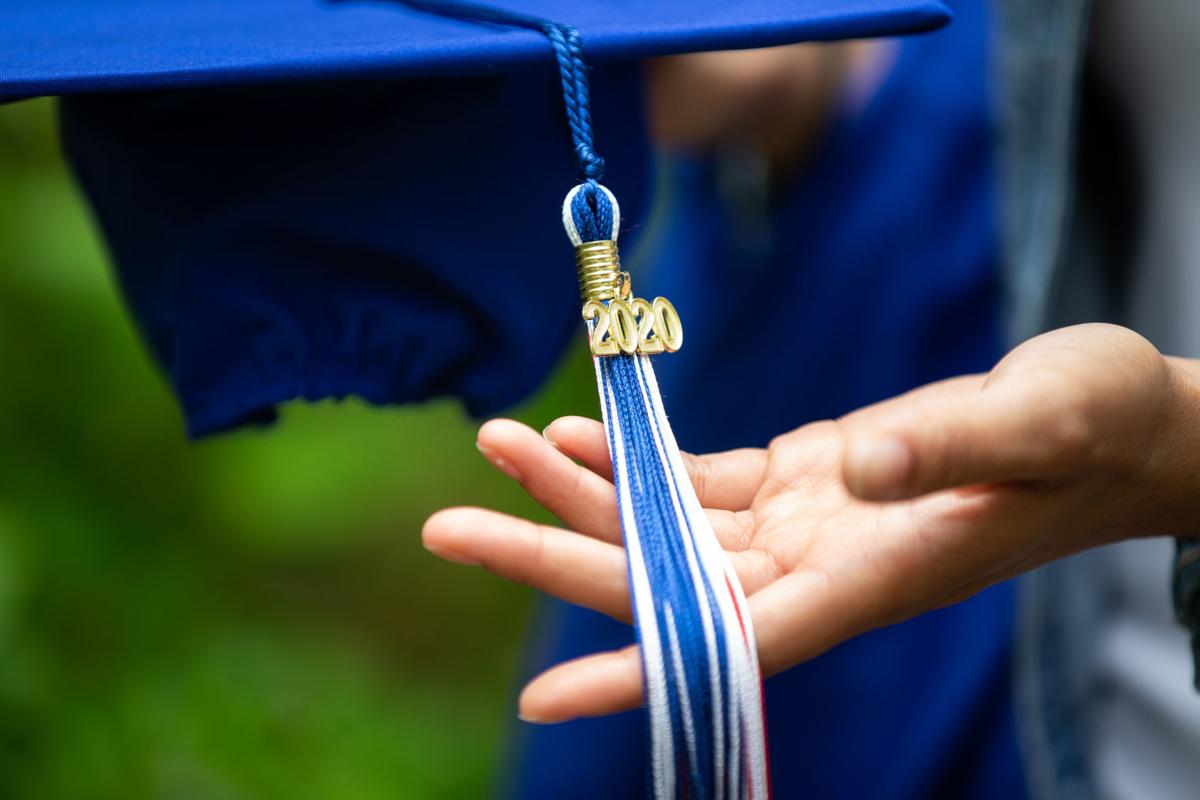 For many high school students graduating this spring, heading to college in the fall marks an exciting transition and, for some, the first steps toward achieving the American dream. That dream, however, seems much different in the time of COVID-19. Abrupt transitions to remote learning and social distancing, and canceled proms and graduations, have marred the senior year experience.
Thus, it's not surprising that some students are wondering, "Should I take a gap year?" This might seem appealing to those grappling with college choices who are feeling shortchanged and overwhelmed. But to students and parents considering that option, I would say: "No, now is not the time to take a gap year. It is, however, an ideal time to invest in your education during these unprecedented circumstances."
During a gap year, students forgo starting college right after high school to pursue other options. A gap year usually requires planning time to set up valuable experiences like study abroad, internships, work and volunteering. We must face the reality that the very nature of a gap year has changed during this pandemic, when travel is halted, businesses are working remotely and enriching options have vanished.
Stepping away carries risks. Under normal circumstances, according to the National Center for Education Statistics, the likelihood of enrolling in a four-year college declined by 30% among those who waited a year after high school graduation.
Timing also is an important consideration. Graduating seniors will be entering the job market not today, but four years from now. Many economists believe that the impact of COVID-19 will wane over time and job markets will recover by 2023, if not earlier. For high school students, a gap year would delay graduation until 2025 or later.
In other words, these students would enter the labor market a year behind their classmates. That would delay their wages and those lost earnings accumulate over time. In contrast, the spring 2020 high school graduates who attend college this fall will graduate earlier, avoid inflation costs in the final year of college and accumulate seniority ahead of peers who take a gap year.
The job gains after the Great Recession of 2007-09 also provide insight. Almost all — 97% — of the higher-paying jobs went to college graduates. The cumulative dividends are big. According to the Center on Education and the Workforce at Georgetown University, "A bachelor's degree is worth $2.8 million on average over a lifetime." That's $1 million more than the average for high school graduates. The difference is even larger if students select a higher-earning major in such fields as science, technology, engineering and math (STEM), business or health.
Higher education is a pathway to upward mobility and economic success that parents want for their children. Companies will be looking for a talented workforce that can lead in our ever-changing world. That puts college-educated employees in high demand.
While degrees are not free, colleges understand the economic burden on students and families, especially now. Institutions are taking measures to hold down tuition and expand online classes to increase access and affordability. Prospective students enjoy many options for higher education. Going to graduate school also can be a wise economic choice to develop new skills for the future.
On average, individuals with higher-level degrees earn more than those without them. For many people, this paves the way for a stronger financial foundation and leads to secondary benefits such as greater health and quality of life.
Virginia is one of the top states for public higher education. Across the commonwealth, universities are working to ensure this quality is unwavering.
For example, Old Dominion University has 30 years of experience supporting online students in nationally ranked programs. Given that depth, ODU ensures that all students, whether on-campus or online, receive assistance as they map out their journey to success. And they get it from our innovative faculty — 33 members have received Virginia's Outstanding Faculty Awards — as well as our resourceful staff, who have expanded support ranging from virtual success coaching, to financial aid sessions and campus tours.
Uncertain times require adjustments from all of us — and we are ready.
Jane H. Dané is the director of the national Center for Social Mobility, associate vice president for enrollment management at Old Dominion University and a board member of the Online Virginia Network Authority. Contact her at: jhdane@odu.edu