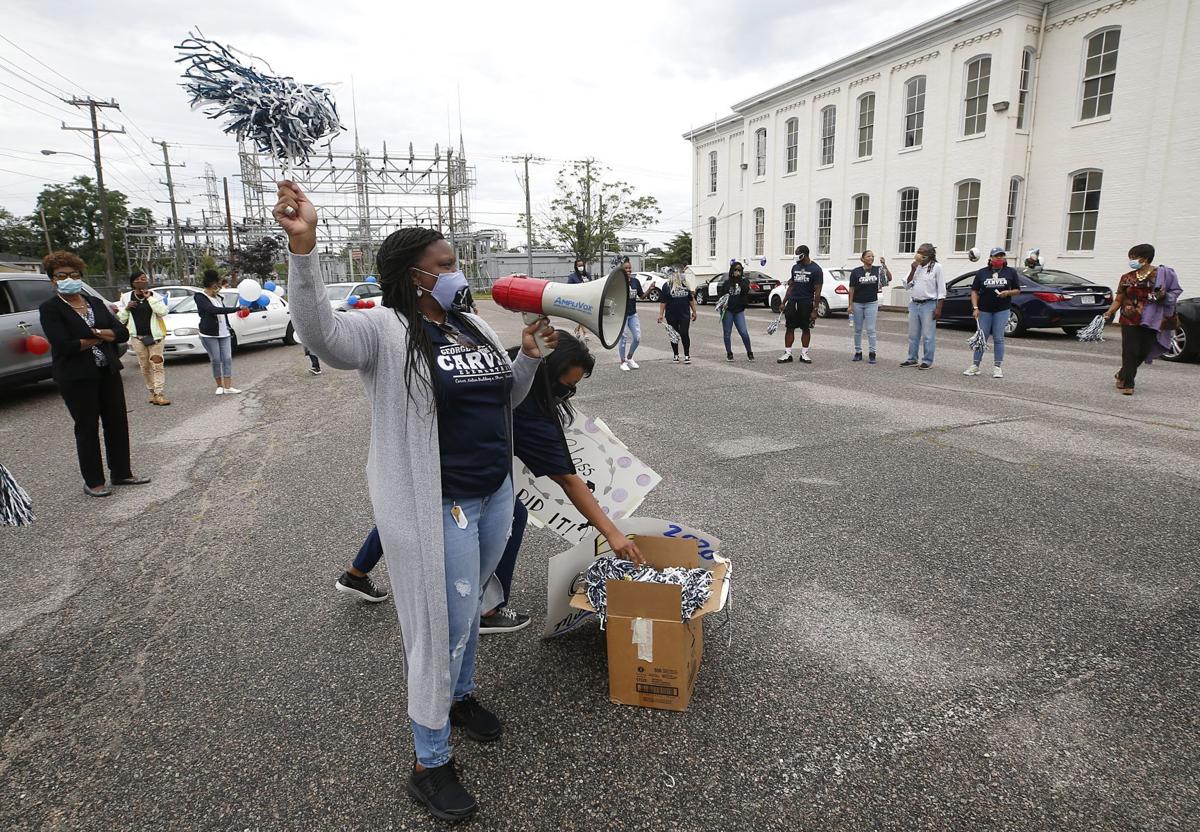 By Jenice L. View, Elizabeth K. DeMulder, Stacia M. Stribling and Laura L. Dallman
As we transition to a new presidential administration, the nation's educators are concerned about deepening divides facing our nation's future voters. School districts just experienced the first semester of pandemic schooling, a time in which millions of teachers bravely carried on under highly challenging conditions. Teachers showed up and they also attempted to combat centuries-old institutional racism. Often, they did this without the tools they needed to succeed.
U.S. educators deserve the professional respect and investments that are provided to other U.S. workers. Arguably, there is no industry of higher value than the one that cares for and educates our children and future workforce.
Mission-driven teachers work for measly paychecks, in a society that makes it damned hard for them to do their jobs. They need the right supports to do their craft. These workers are artists and intellectuals. They are creative, imaginative, professional people who, in the words of the African American gospel song, "make a way out of no way."
U.S. educators defy the limitations of their positions every day, sparking a joy of learning in others. Even during a pandemic. Even in an economic crisis. Even in the face of centuries-old racism.
U.S. educators are taxpayers and voters. They are a vital, high-value workforce. We must treat them as such, and invest in the growth and health of the industry. The returns will be staggering. By investing in the educator workforce, we directly invest in millions of communities and in the nation's more than 50 million school-aged children — our nation's future.
Of pressing need is the diversification of the industry. Today, we have too few educators and education leaders who are Black, Latino, Indigenous, Asian and other people of color. This human capital investment would go beyond superficial attempts to manage racial inequity and commit to directly and systematically dismantling racist and oppressive elements of schooling.
Along with a more diverse and inclusive educator pipeline, we must prioritize antiracist education and the upskilling of educators so that they can be antiracist educators. An antiracist education goes beyond isolated workshops to provide career-long attention with sustained intensive professional development that works to dismantle a 400-year-plus system of oppression. In addition, educators need specific training to identify and address the socio-emotional needs of all students, including students who have endured the past year with increased trauma, stress, hunger, external threats and learning struggles.
We must communicate to educators that we know they cannot do everything on their own; that the challenges they face are beyond the responsibility of the classroom and schoolhouse (be it brick-and-mortar or virtual). This requires investing in partnerships among education, community, teachers, counselors, health services, language translation and families.
These investments must fit the context of each community; for example, the needs in an urban and a rural area might be different. That said, our research tells us that the blueprint for moving forward is the same for everyone. States and schools need educators who are continuous learners, and who love and respect their students; they need education leaders who reward creative teachers who go well beyond standards and standardized tests.
Our teaching and research team lives and works in Virginia, a state trying to modernize public education under the promise that "Virginia is for Learners." And yet, Virginia ranks 40th in the United States in state funding for public education on a per-pupil basis, and teachers are paid $8,500 less than the national average. We believe that promise must come with deep investments in the state's current and future education workforce, and that modernization must mean antiracist education. Where better to start than the one-time capital of the Confederacy?
As we look to a new year and a much-needed spring, we are calling on our state's education leaders to demonstrate a renewed commitment to "Virginia is for Learners," and to see it as a commitment to build a modern and antiracist public education system. We believe this starts by making larger, deeper and more sustained investments in Virginia's education workforce, starting with addressing the talent pipeline shortages of educators of color in all schools. It also is about investing in antiracist teacher professional development and tools, and improving socio-emotional support services for all schools.
Without these investments, our educators will remain on the front lines, asked to work miracles in a system that was designed to fail them and their students — a system broken prior to the pandemic, recent racial violence and uprisings. We owe these educator heroes and their students the support and resources they need to keep going and to educate and nurture the next generation of voters and change-makers. It is in our self-interest as a society to do so.
Jenice L. View, Elizabeth K. DeMulder, Stacia M. Stribling and Laura L. Dallman are authors of the recently published book "Antiracist Professional Development for In-Service Teacher: Emerging Research and Opportunities." They are faculty emeritus and faculty of the Transformative Teaching program at the George Mason University College of Education and Human Development in Fairfax. Contact them at: jview@gmu.edu