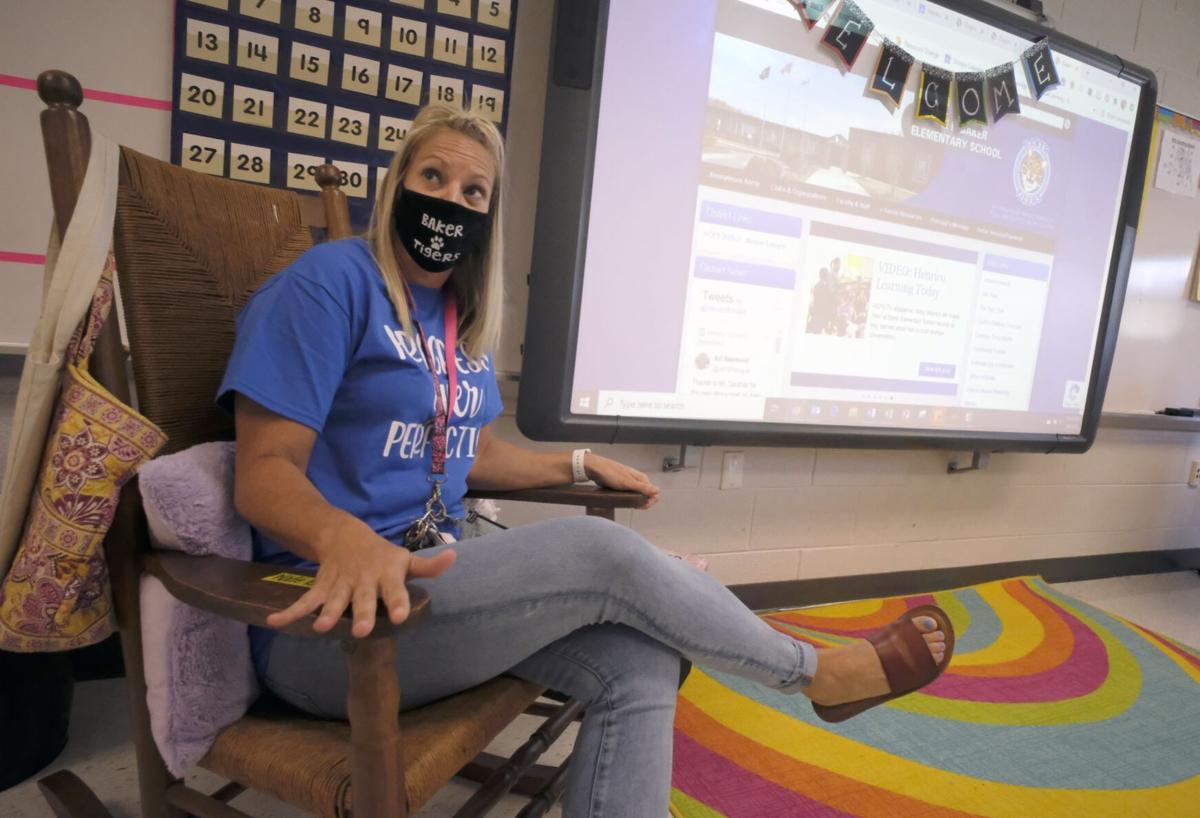 By Joe Clement and Matt Miles
What the average noneducator might not know is that what we are seeing in many schools right now long has been the vision of educational technology purveyors: more screens for more kids for more of the day. What the experts in education — teachers — can tell you is that this vision is not good enough for our kids, and regardless of the trajectory of COVID-19, it never will be good enough for our kids.
We have decades of classroom teaching experience between us. We wrote a book in 2017 called "Screen Schooled: Two Veteran Teachers Expose How Technology Overuse Is Making Our Kids Dumber." We were calling attention to the "armchair teaching" of people who do not know what they are talking about. Educational technology companies — run by people who haven't been in a classroom since they were students — pretty much were calling for our current reality: kids tethered to screens for most of the day.
This sort of broken thinking is inflicted on schools and society by people who do not understand kids — or even technology, for that matter. They don't understand that a child's brain is not like an adult brain. They don't understand technology because they do not see (or want to see) the problems that arise when thousands of children are using the same apps and servers at the same time. The predictable result of this confluence of misunderstanding is an educational debacle.
The debacle goes far beyond what was predictable to people who actually work with kids: children having tantrums from frustration and screen overexposure; kids of all ages logging into class and then going back to sleep; a tidal wave of exasperation with devices and apps; kids using other devices during class, playing video games and binge-watching shows and pornography during "school." That all is bad enough, but it goes deeper.
We now have equity issues far worse than when school is in person. Many upper-income families can afford to have one parent staying home, dedicated to helping their children during the school day. Families not as fortunate have to warehouse their kids in understaffed child care centers where students often are left to fend for themselves. Imagine being 7 years old and dealing with technological glitches — alone. I am attempting to teach my classes online, so I am home during the day. On my planning periods, I go help my daughter. What I routinely see on her screen is heartbreaking — children in giant rooms, crying for one reason or another, and no one is available to help. That is tragic. Meanwhile, kids in the most economically secure homes have help right at their side. What will this lead to next year or 10 years down the road? This screen- infused school day has been exposed. This emperor has no clothes.
Even when parents can keep their children at home, very often both adults have to work. Further, imagine being a recent immigrant and trying to navigate the intricacies of school during a normal year. Screen school adds a daunting layer of complexity. Imagine being a child with attention issues and being told to "go to school" by opening a device that has unlimited potential for distraction. Imagine having a cognitive processing delay, and no one nearby to ask for help. Our most vulnerable kids — the economically disadvantaged, recent immigrants, those with special needs — are disenfranchised. Moreover, marinating our kids' brains in a digital world repeatedly has been shown — by peer-reviewed, dispassionate science — to do grave physical, emotional and psychological damage to them. A child's brain is not fully developed. Asking kids to be productive with this much screen time is like asking people who struggle with alcohol addiction to have an Alcoholics Anonymous meeting at a bar. Kids are not little adults, yet we are expecting them to do what many adults cannot.
This is not just theory. After a few recent conversations with neighbors and teaching colleagues, I've been told of 17 notes from doctors saying that a particular kid needs less screen time. Reasons for this are varied — anxiety, concussion recovery, depression, eye issues and so on. Yet we continue to go down what clearly is the wrong path.
Even during this pandemic, there are many superior screen-free or screen-minimal alternatives that are not being explored. Regardless of COVID-19, it is time we afforded education experts the respect and courtesy to design what is best for our children, as opposed to listening to noneducators, who do not know how to do that.
Joe Clement and Matt Miles are high school teachers in Fairfax County. They are the authors of the 2017 book, "Screen Schooled: Two Veteran Teachers Expose How Technology Overuse Is Making Our Kids Dumber."
Contact Clement at: joeclement72@gmail.com
Contact Miles at: mattmiles36@gmail.com