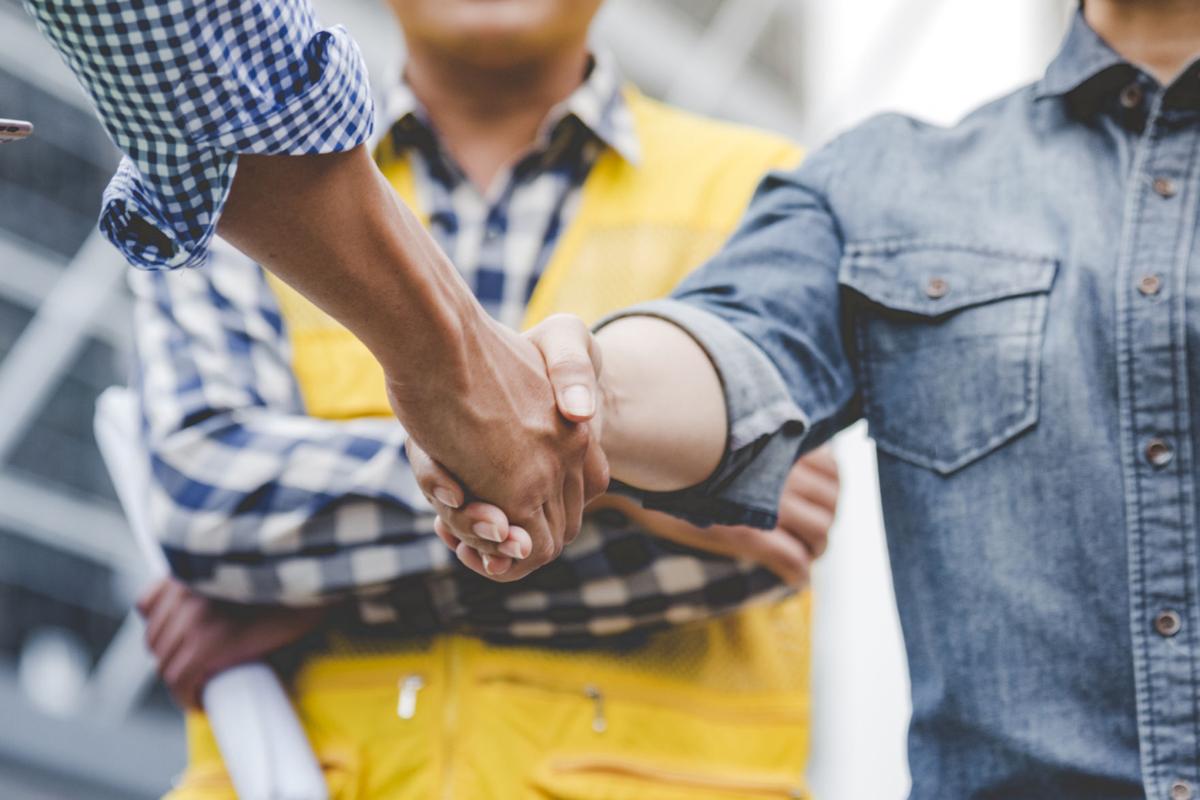 There is something much, much bigger at stake in this year's presidential election certification than just knowing who is president. This bigger issue is preserving the republic, not the Republican or Democrat — and trusting in the system that delivered us one or the other.
The outcome America really needs is not a political one, although that will happen. It is a social one. We need a critical mass of the American public to believe that the election systems are — and will continue to be — trustworthy.
Public trust in institutions at every level of society is like social glue — it holds civilizations and societies together. Trust in American institutions steadily has been eroding for a number of years. Regular polls from Gallup, Pew Research Center and Edelman bear this out in painful trends.
Trust in the federal government? Down some 50% since the early 1960s and now hovering in the high teens. Congress is much worse, lingering in the low teens versus the past decade.
How about all those important disintermediating institutions that Alexis de Tocqueville reminded us were so important to a free, diverse and self-governed American society?
Churches and religious institutions? Down from 68% in the 1970s to the mid-30s now. Schools and universities have shed public trust as well. Newspapers? Low 20s, TV news even lower. Banks? The high 20s to low 30s. After all, which ones have not endured a major scandal, fine or settlement in the past 20 years? And so on.
In industry, Americans have a very high degree of trust (mid-70s) in small businesses but a very low trust (low 20s) in big business. There are many reasons for this — personal touch, intimacy, proximity, etc. But in a recent book I co-authored that looked at the struggles of business leaders with growing their executive skills as fast as their businesses, we uncovered the leadership dimension of institutional trust.
Our research showed that we do not specifically train leaders for the very different challenges of running large and complex institutions, all of which are co-dependent on each other to create a network of public trust. Rather, we train leaders to oversee sets of processes in smaller institutions — small processes in the beginning that get bigger and more complicated as institutions grow.
But large institutions need character, not just competence from their leaders. They need executives to have judgment and rectitude, wisdom and range — not just smarts about their balance sheet. We don't train for this. And so, smart talented executives preside over scandal after scandal after scandal in the large business world.
I teach ethics and leadership to both undergraduate and graduate students, and I am spoiled for choice with recent case studies of ethical lapses or poor judgment that led to the collapse of trust. It rarely is just a case of honest underperformance.
In the end, successful leaders of large and complex institutions need copious reservoirs of the qualities that lead people to trust them — all revolving around character. We talk in the book about how George Washington faced down a challenge to his command of the Continental Army from a much more accomplished military man simply because he, "a bumbling Virginia farmer" in his words, was the more trustworthy of the two.
The most trusted group in society? The military. Among the reasons? They train leaders early for the ethical and institutional trust dimensions of leadership, not just task performance.
Moreover, all the large institutions in society rely on each other to be trustworthy in order for everyone to trust "the system." Institutional leaders cannot be in it for themselves, "bonused" on their solitary institutional performance. They need to continuously act in ways to promote trust everywhere in all institutions.
In the interest of keeping public trust now, America should walk a fine but fair line. We must attend with care and deliberation to legitimate issues about the processes, controls and oversight in which entirely new systems of voting were tried — and with unprecedented volume.
At the same time, we must not let the sharp partisan divides of our times wrap every election-issue rumor or discrepancy in lawsuits and challenges. We've seen over the past four years the deterioration in our political civility due to unsubstantiated accusations of illegitimate election outcomes.
Even if the likely outcome of this election is not in doubt — and I don't believe it is — for everyone's sake, it is more important to get it right than to get it right now. The presumptive winner and his transition team should be allowed to proceed as normal based on the presumptive result.
The results should be certified in the next weeks and the Electoral College votes on Dec. 14. But the last thing a divided country needs right now is tens of millions of voters stewing over thoughts of a stolen or illegitimate election.
Trust should be the winner in this election.
John Hillen, a decorated combat veteran, a former U.S. assistant secretary of state and a former public company CEO, is the James C. Wheat Professor in Leadership at Hampden-Sydney College's Wilson Center for Leadership in the Public Interest. He is co-author, with Mark Nevins, of "What Happens Now?: Reinvent Yourself As A Leader Before Your Business Outruns You." Contact him at: jhillen@hsc.edu