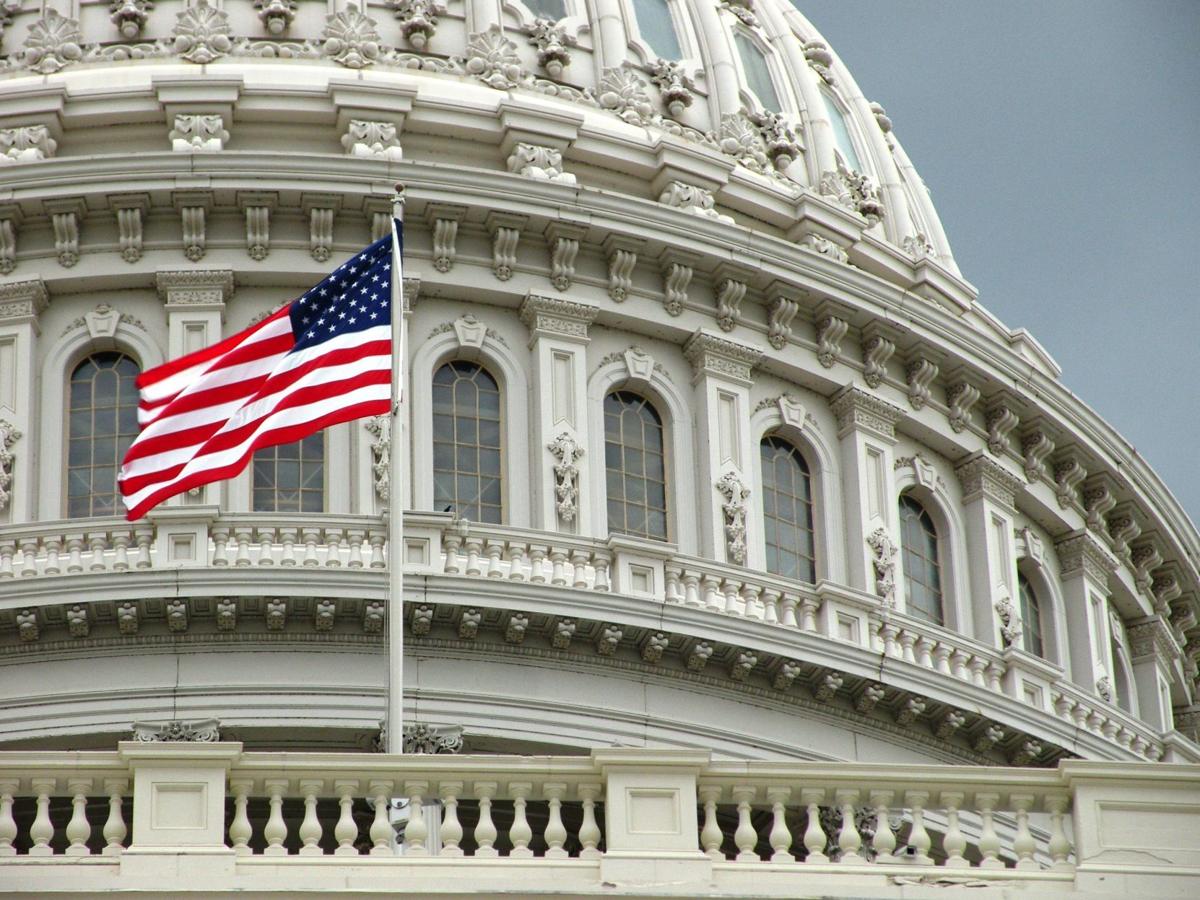 Whatever your perspective is on recent social and civil unrest, we all can agree that our American democracy cannot be taken for granted, and that we must act to preserve and protect it now.
While political and social divisions are as old as the republic itself, the profane violence we witnessed in our nation's capital on Jan. 6 was a direct threat to democracy — a threat from within that we have not seen since the Civil War.
An important difference between today and the mid-19th century, however, is that now we have a well-established education system, especially in Virginia where our system of higher education is among the best in the nation.
Education and democracy inextricably are intertwined. A healthy and vibrant democracy depends on the active engagement of leaders and participants who understand the organization and process of governance.
The enterprise of education plays a critical role in fostering this understanding and engagement. The recently released report, "Educating for American Democracy," calls for a new national emphasis on civic education in the K-12 context; likewise, the presidents and chancellors at Virginia's excellent system of public higher education must step up to provide leadership at this crucial historical moment.
Make no mistake: We do not have to conform to the same points of view. Quite the opposite, really. As public institutions, we have a legal and moral responsibility to foster and protect free expression and diverse perspectives.
The public tension of differing interests was the foundation on which our republican democracy was developed in Virginia. However, our constitutional system also depends on a system in which competing factions engage in civil discourse and debate under rules of engagement, which include mutual respect, the rule of law and a shared commitment to truth.
That system always has been a work in progress, and our history reflects our efforts over time to broaden and embrace commitments to inclusion and equity to strengthen this democratic fabric. Jan. 6 was the antithesis of this vision.
Where do we go from here? Higher education leaders don't have all the answers, but we all agree that it is time for a national conversation — a "civic revival" — exploring the role of all people in our democracy.
Our proud commonwealth is the very seat of representative democracy in these United States. It was just 2019 when we celebrated the 400th anniversary of the first representative assembly in the Western Hemisphere at Jamestown. As part of our complex historical narrative, however, that same year of 1619 also marked the introduction of slavery in the New World.
Now, as educators, we must partner with other community and civic organizations and institutions to bring people together at all levels: locally and across the country. This conversation must be nonpartisan, and we need to engage with open minds, humility, interconnectedness and a willingness to learn.
On our campuses, we are seeing a sense of urgency among our students, who hunger to be part of larger conversations about the future of our country.
We believe many in our communities feel the same. Through a common set of civic learning outcomes that cultivate critical thinking, active inquiry and listening, teamwork, ethical leadership, innovation, problem-solving, resilience, objective reasoning and information literacy, colleges and universities across Virginia and the nation can help lead our country in a coordinated "civic revival" that reunites our society around both the rights and the responsibilities of an open and democratic society.
Indeed, higher education institutions are primed for leading such a conversation, as it aligns with our common mission to produce the workforce of the 21st century.
Education is about character and citizenship as much as it is about careers and commerce. These twin aspects of our mission — preparing students for the world of work and to be active participants in democracy — require similar skill sets and reinforce one another.
While wearied by the pandemic, social inequities and political violence, Virginia's colleges and universities are optimistic about this opportunity and challenge. Amanda Gorman's powerful poem at the presidential inauguration, "The Hill We Climb," beautifully distills our sentiment:
Somehow we've weathered and witnessed
a nation that isn't broken,
We are ready to lead this work with anyone who wants to join. "We the People" is all of us, and the effort to create a "more perfect Union" is a dynamic challenge in which every generation must do its part.
Across all of our campuses we are committing to work together to create additional dialogues and learning opportunities on this topic with our students and with the communities around us starting in fall 2021.
This year we mark the 50th anniversary of the current Virginia Constitution, reflecting the commonwealth's own evolution in embracing a more inclusive vision of "We the People."
Going forward, Virginia's educators hope to join with educators across the country to facilitate these efforts: Together, let's work toward a "civic revival" for the next five years so we can celebrate together the 250th anniversary of our Declaration of Independence in 2026 as an even more perfect union.
Jonathan R. Alger is president of James Madison University. Contact him at: president@jmu.edu
He wrote this piece on behalf of the Council of Presidents' Equity in Action Committee and 19 presidents and chancellors at Virginia's public institutions of higher education.