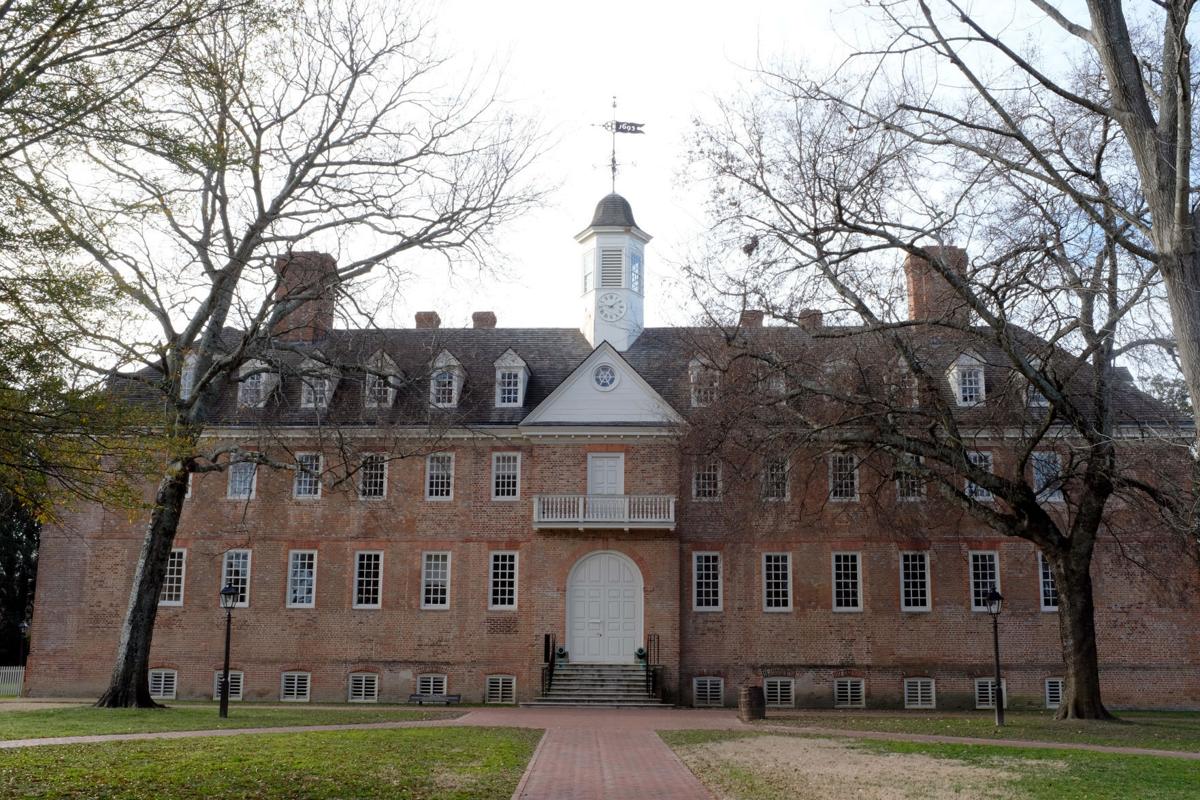 This past summer, university presidents in Virginia faced extraordinary decisions about how to create a successful semester for our students.
In August, as COVID-19 cases were surging in the peninsula, William & Mary students and their families wrote to me as they did other presidents in the commonwealth, expressing hope and fear. A large majority hoped to be on campus; a smaller group — with vulnerable families and health concerns — needed to learn remotely.
Many more students than we had anticipated described serious obstacles to learning from home in the spring: isolation, difficulty with online access, juggling jobs and other responsibilities such as caregiving. These barriers disproportionately showed up in feedback from first-generation students, students of color and from students in low-income households. An awareness of the risks to student learning under pandemic drove every university's planning.
At stake in decisions about how to reopen was a critical question: What scenarios provide the best assurance that students will stay on track to their degrees and flourish once they graduate? Virginia's universities made different choices, suited to the needs they heard from their students, offering remote learning, hybrid courses and in-person classes.
As one of my peer presidents reminds us, "We are all in the same storm but not in the same boat." For this reason, some offered multiple curricular pathways. That is what William & Mary did this fall and will do in the spring.
Virginia's university presidents will face sobering challenges again as we approach the spring semester, with national infection rates already high and rising. William & Mary has been successful in maintaining a safe environment this fall; as of this writing, we have fewer than 10 active student cases. Yet we are intensely aware that spring will be different and no one has all the answers. Vigilance and humility are daily companions.
What keeps me up at night is what I know from past recessions. Multiple studies have shown that the negative consequences of graduating into a recession can last for a decade or more: depressed income, restricted job opportunities, diminished satisfaction in professional and personal life. A sobering recent report from the National Student Clearinghouse Research Center showed a 16% drop in first-year enrollments in the United States. The statistics are even more acute for the most vulnerable groups.
Evidence such as this confirms the risks faced by the current generation in college and graduate school. As a result, many of our institutions are redesigning paths into professional life, expanding alumni networks, virtual career fairs, virtual internships and more. At William & Mary we have created a universitywide Career Pathways team, drawing on the best expertise from across the institution to showcase the broad skills of our liberal arts graduates and professional students.
All our universities specifically have focused on supporting the most vulnerable students. At William & Mary, we are expanding our support for underrepresented students from low-income backgrounds — many of whom will be the first in their families to attend college — as the first university in the country to work in partnership with the Posse Foundation to award scholarships to Virginia students who show extraordinary leadership and academic potential. We hope that other universities in the commonwealth will join.
In parallel, we have launched the VET program, a new program for veterans and military students in transition to careers. Veterans historically have been underemployed during recession, as we saw in the national job reports this past May.
The risks that graduates face in a recession also underscore the importance of the governor's and General Assembly's efforts this fall: to cultivate opportunities for and to retain these talented young adults as future professionals and engaged citizens here in Virginia. Particularly significant is the funding from the recent special session, to help institutions manage through the crisis and enhance affordability.
The flexibility to manage institutional resources allowed by the General Assembly will speed the kinds of innovations described above. And in authorizing debt refunding, the governor enabled universities to lower short-term costs.
Ensuring our students can study in the ways that work best for them has been extraordinarily difficult under pandemic. Yet every president I speak with is all in.
We are using all the resources at our disposal to safeguard health so our staff and faculty can continue to work in jobs they are passionate about. At William & Mary, we aim to keep teaching, keep learning and keep generating new knowledge, so that our students keep up their momentum to their degrees and beyond.
Katherine A. Rowe is president of the College of William & Mary. Contact her at: president@wm.edu