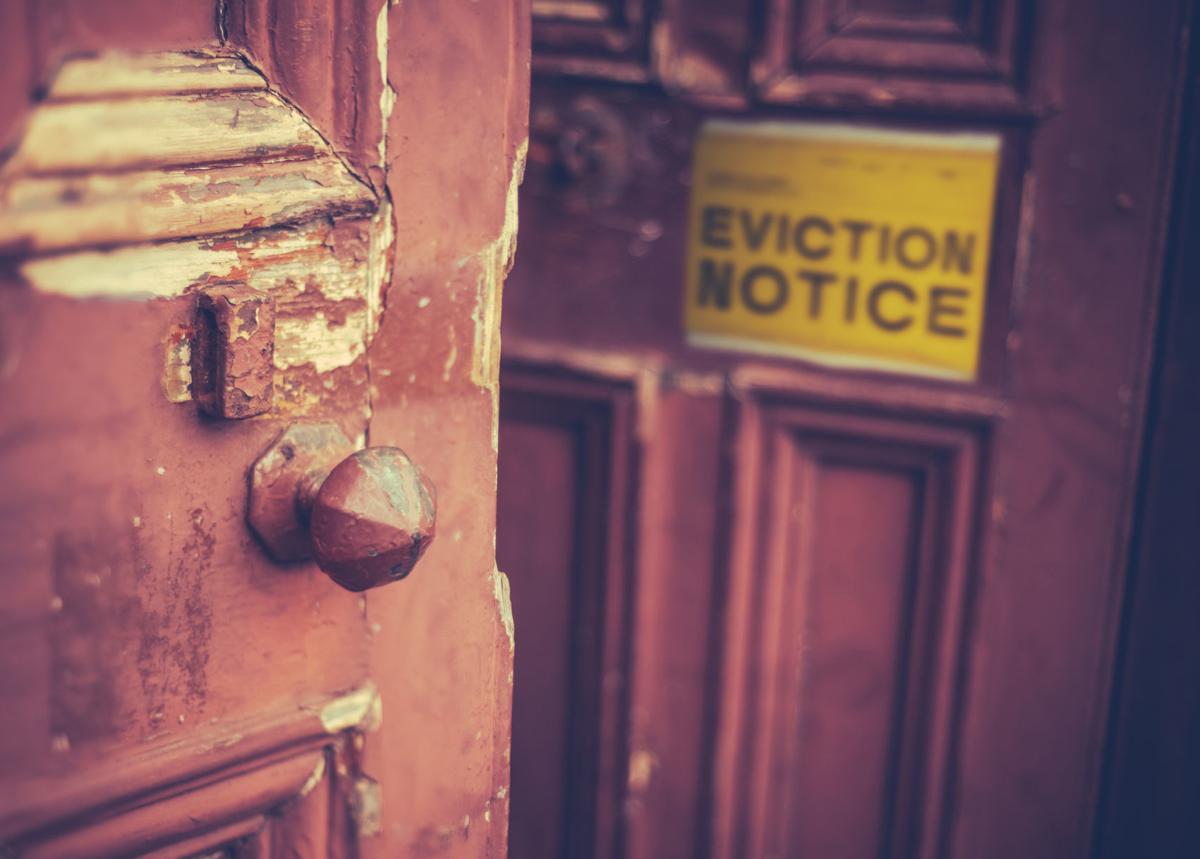 By Kathryn Howell and Ben Teresa
Speaking to an audience of Virginia Commonwealth University students and other community members on Oct. 16, "Evicted" author Matthew Desmond detailed how eviction is both a result and a cause of poverty. Eviction harms not only individuals or families who are evicted, but it also destabilizes communities.
Desmond also acknowledged Richmond's response to the crisis, but his praise for the city's efforts reflects more the inaction of other, similarly impacted places rather than the notion that Richmond has solved the eviction problem. Advocates working on housing instability in Richmond, organizers in public housing communities, legal aid attorneys, educators seeing the impacts of eviction in their classrooms and social service providers were not surprised when Richmond ranked among the highest-evicting cities, according to data collected by Desmond and the Princeton Eviction Lab, because they have been working on the problem for years. The reality is that Richmond has made some noise on the eviction issue, but much hard work remains to be done.
There have been recent important developments at the city and state level, including an eviction diversion program through a partnership between Housing Opportunities Made Equal of Virginia and the city of Richmond, philanthropic support for attorneys and organizers at the Legal Aid Justice Center, and statewide requirements for written leases and the prohibition against serial eviction filings. Although these laws provide needed tenure protections for tenants, such reforms first appeared in other parts of the country 100 years ago. We have some catching up to do.
The eviction problem must be solved on multiple fronts, and the solutions will likely face opposition because the roots of the problem stem from the way our region developed during the 20th century and who benefited from that development. Neighborhoods experiencing high rates of eviction have been impacted by urban renewal demolitions, highway projects and foreclosure that have systematically undermined housing stability.
We need to facilitate the hard work that grassroots organizers are doing in communities such as Six Points in North Side, our public housing communities on the East End, and the Bellemeade and Oak Grove neighborhoods in South Side to understand what the people most impacted need and how they contest neighborhood instability.
We also have an affordable housing shortage. According to the National Low Income Housing Coalition, Richmond has only 30 affordable units for every 100 households earning less than 30% of the area median income (AMI) — $26,000 for a family of four — and 63 units for every 100 residents earning 50% of AMI ($43,000). In our region, 78% of households earning less than $43,000 pay more than 30% of their income for housing, as do almost 90% of households earning less than $26,000. Families are living in housing they cannot afford because they have no other options. Paying too much for rent means a car repair, medical bill or an unexpected cut in hours can throw a family into a cycle of eviction that negatively impacts future housing, health, education and job outcomes.
Exacerbating the problem, our unsubsidized housing stock that is affordable is in poor condition and it is shrinking. At the same time we are not building to the need. Specifically, public housing, which should be our largest source of stable affordable housing, is under threat of demolition. What public housing needs is a cash infusion, not demolition.
Fifty years of federal disinvestment from public housing has led us to the current moment of crisis. While families in redeveloped public housing will receive housing vouchers, nationally fewer than half of those leaving subsidized housing are able to use vouchers because of discrimination, poor housing conditions, payment standards and the time it takes to find housing.
For those who do find housing, they tend to relocate in poor and racially-segregated areas, and our own research indicates that Richmond public housing residents are most likely to resettle into the highest-evicting segments of the rental market. Sending public housing residents into the private market will completely overwhelm any progress we've made on reducing eviction.
There is attention to this issue now, but we are going to need to get uncomfortable before we can address this challenge. We need a commitment of resources — real money — for affordable housing that comes from a dedicated funding source, and we need to target those funds to serving those earning less than 50% of area median income. This is a complex problem, and if we do not step up, there might be a lot of noise but little to show for it.
Kathryn Howell and Ben Teresa are assistant professors of urban and regional planning at Virginia Commonwealth University. They are the co-directors of the RVA Eviction Lab. Contact Howell at: klhowell@vcu.edu Contact Teresa at: bfteresa@vcu.edu