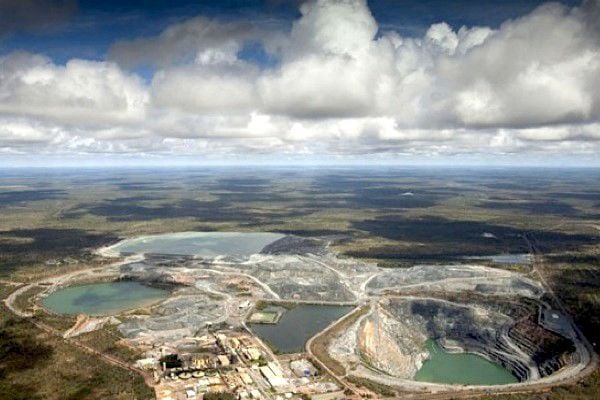 Virginia could lose its ability to protect its citizens from the risks of uranium mining and milling. The U.S. Supreme Court will decide. Nine justices will determine whether the federal Atomic Energy Act of 1974 pre-empts Virginia's uranium mining moratorium enacted in 1982.
Until now, during Virginia's 38-year uranium controversy, all parties agreed that Virginia and other states have authority over mining on private land — including uranium mining — and that the federal government has authority over uranium milling and uranium tailings storage. It was understood that states can regulate and even ban uranium mining.
Ten years ago, Virginia Uranium, Inc. (VUI) wooed Virginians with assurances that it was not asking the commonwealth to end its moratorium on uranium mining, it just wanted a scientific study by the National Academy of Sciences (NAS) to determine whether uranium could be mined safely in Virginia. In 2011, anticipating the study report, VUI offered further assurance, "If the NAS finds that uranium mining will entail unacceptable risks, we will not pursue lifting the moratorium in 2012. Period." [Walter Coles: "No End-Run Around the Study," Danville Register & Bee, March 28, 2011]
Even before the NAS released its report emphasizing the difficult challenge of establishing an appropriately protective regulatory system, VUI declared the risks manageable. They continued to lobby the legislature and governor to end the moratorium.
Then in 2015 VUI sued Virginia's top mining officials, who have upheld the moratorium and refused to accept a uranium mining permit application from VUI. The company's lawyers assert that the federal government determined long ago that all aspects of nuclear development are under its jurisdiction and that milling and tailings management may be undertaken safely under federal regulations.
VUI sued Virginia government officials in federal district court, arguing that the federal government has authority over radiological health and safety in all activities, even uranium mining. A federal judge in Danville rejected the company's claim and threw out the case. The federal appeals court upheld the decision.
One judge dissented, arguing that Virginia's ban on mining was motivated almost entirely by radiological safety concerns associated with uranium milling and tailings, which are under federal authority. He also said the ban conflicts with the purpose of the Atomic Energy Act "to maximize our country's ability to develop nuclear power." Making these same arguments, VUI appealed to the U.S. Supreme Court, which agreed to hear the case on Nov. 5.
The people of Virginia and our representatives overwhelmingly support Virginia's ban on uranium mining — the strongest assertion of state regulatory authority. We are concerned about the radiological hazards of uranium ore and tailings, and we recognize Virginia's responsibility to safeguard our well-being — the health of our people, our environment, and our economy.
Do we really want to cede this piece of Virginia's sovereignty to the federal government?
Virginians have wrestled with the question of whether to allow uranium mining as a political, scientific, technical, financial, and, above all, practical question. We've weighed uncertain benefits against substantial risks to health, the environment, and the economy and heavy costs for a regulatory program.
We recognize that both private and public benefits of mining depend on uranium prices, which are volatile. For years now, the market price of uranium has been too low to cover the cost of mining at Coles Hill. For all its potential, the fact remains that at current prices, uranium at Coles Hill has no value to anyone — not at the local, state, or federal level.
Wisely, Virginia chose not to assume the financial risks of regulating uranium mining. So far, we've steered clear of other risks as well — for example, the likelihood of very heavy rainfall during the life of the proposed mining operation.
Just recently we have seen the devastation wrought by torrential rains from two hurricanes, each totaling 5 to 8 inches over just a few hours. At a point when Hurricane Florence was expected to pass directly over our area, 15 to 25 inches of rain were forecast.
Consider the consequences, even without uranium mining, if a single hurricane drops that much water in a short time. Consider the additional consequences if a uranium mine, mill, and tailings storage cells are operating in Pittsylvania County.
As we look forward to the Supreme Court's decision, it's worth remembering Virginia and other states have acted for the public good, choosing to closely regulate or prohibit uranium mining in clear recognition that public health, our environment, and our economy are at risk.
Katie Whitehead is a native and resident of Pittsylvania County and has been a citizen participant in Virginia's public debate on uranium mining since the 1980s. Contact her at mkwhitehead@yahoo.com.
The people of Virginia and our representatives overwhelmingly support Virginia's ban on uranium mining - the strongest assertion of state regulatory authority.