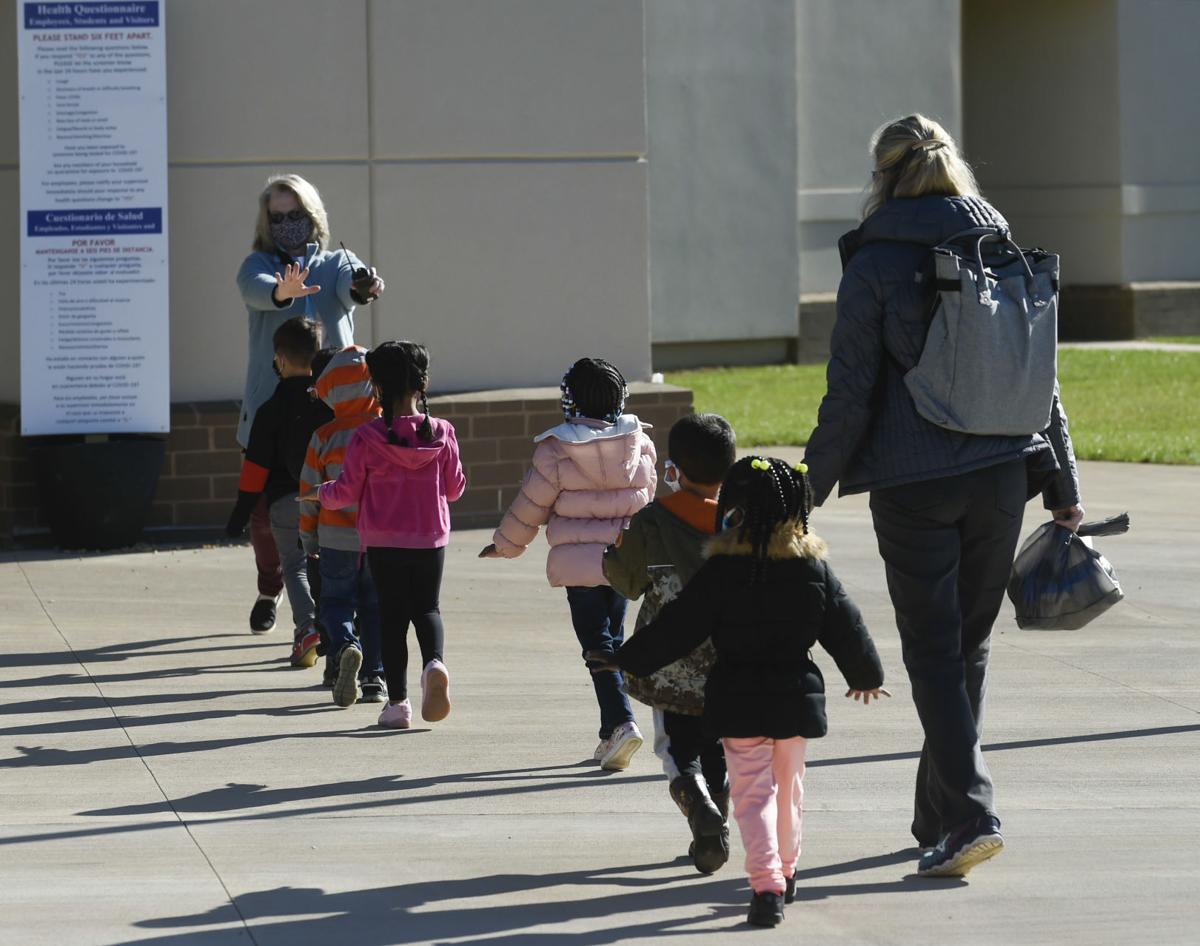 The recently released budgets from the House of Delegates and Virginia Senate have promise. A 5% raise for teachers as proposed by the House and increased funding for support staff as proposed by the Senate are steps in the right direction. These and other budget recommendations greatly are appreciated and needed.
However, an equity mindset is missing from both proposed budgets. The word equity has been used in many discussions during this session, the past session and the election of 2019. It seems, however, that equity has become more of a buzzword than a policy driver. I am thrilled that equity is part of the conversation, but our students won't experience equity short of action.
The first example of inequity in the released budgets is the increase to cost of competing adjustment. The House increased this funding stream, which benefits divisions in Northern Virginia, by $13 million.
Few will argue that these accommodations are needed. However, to cut "no-loss funding" by $65 million by supplanting federal funds that are earmarked for high-poverty students while increasing funding for affluent divisions, does not demonstrate equity.
The very name of the no-loss funding stream sends a message of equity but, in practice, it might be the most inequitable portion of the entire budget. If you assume that no-loss funding ensures that divisions don't lose money due to lost enrollment associated with the pandemic, you would be assuming incorrectly.
Wise and Nelson Counties are prime examples. Despite having significant losses in enrollment, they received $0 in no-loss funding. This occurred because the starting point in the formula is derived from projected enrollments from 2019, not actual enrollments from March 2020, as you might expect.
That simple variable difference in the formula also causes the cities of Norfolk and Hopewell and Pittsylvania County to lose $1.8 million, $1.6 million, and $970,000, respectively, in state funding. This same scenario is true for 83 of 132 school divisions.
To further exacerbate this issue of inequity, enrollment projections that are used for building the state education budget demonstrate significantly more error for high poverty and rural divisions than for other divisions.
Enrollment projections for high poverty and rural divisions can be almost four times less accurate than projections for affluent and nonrural divisions. In 2018, rural enrollment projections were off by 4.4% while nonrural estimates were off by only 1.2%.
Enrollment projections for divisions with the highest poverty were off by 6.6%, while estimates for divisions with the least poverty only were off by 1.8%. These subtle inaccuracies contribute to significant inequities for calculating no-loss funding during a pandemic.
Equity should not be used only as a campaign slogan, a buzzword or the focus of a speech made on the floor of the General Assembly. Equity should be a reality. Several K-12 decisions made in the proposed budgets are in sharp contrast with the report recently released by the Commission to Examine Racial Inequity in Virginia Law.
In the report, the commission makes the following recommendations:
Reconfigure the funding formula to take account of student need.
Federal emergency funds should proportionally be distributed by need.
When using emergency funds to support education during a crisis, decision-makers must consider affordability issues for families.
Cuts to state spending due to crisis economic conditions should preserve equity efforts.
Spending restoration after a crisis first should prioritize equity funding.
Even though the no-loss funding formula does not meet the level of equity recommended by the commission, the Coalition of Small and Rural Schools of Virginia has suggested a solution that ensures high- poverty and rural school divisions receive equitable funding while not penalizing affluent school divisions by using the revenue reserve fund.
The House is recommending that an additional $130 million be placed in the fund, which is meant to protect Virginia during a "rainy day."
The truth of the matter is that high-poverty and rural school divisions are living in a monsoon and the additional investment planned for the revenue reserve fund could be redirected to provide a much-needed lifeboat for high-poverty divisions.
President Joe Biden once said, "Don't tell me what you value. Show me your budget and I'll tell you what you value."
If equity truly is a value that Virginia strives for, changes to the proposed General Assembly budgets need to be made, especially to the no-loss funding stream. Hopefully the final proposed budget by lawmakers in a couple weeks will provide more than lip service to the idea of equity.
Keith Perrigan is superintendent of Bristol Public Schools and president of the Coalition of Small and Rural Schools of Virginia. Contact him at: kperrigan@bvps.org