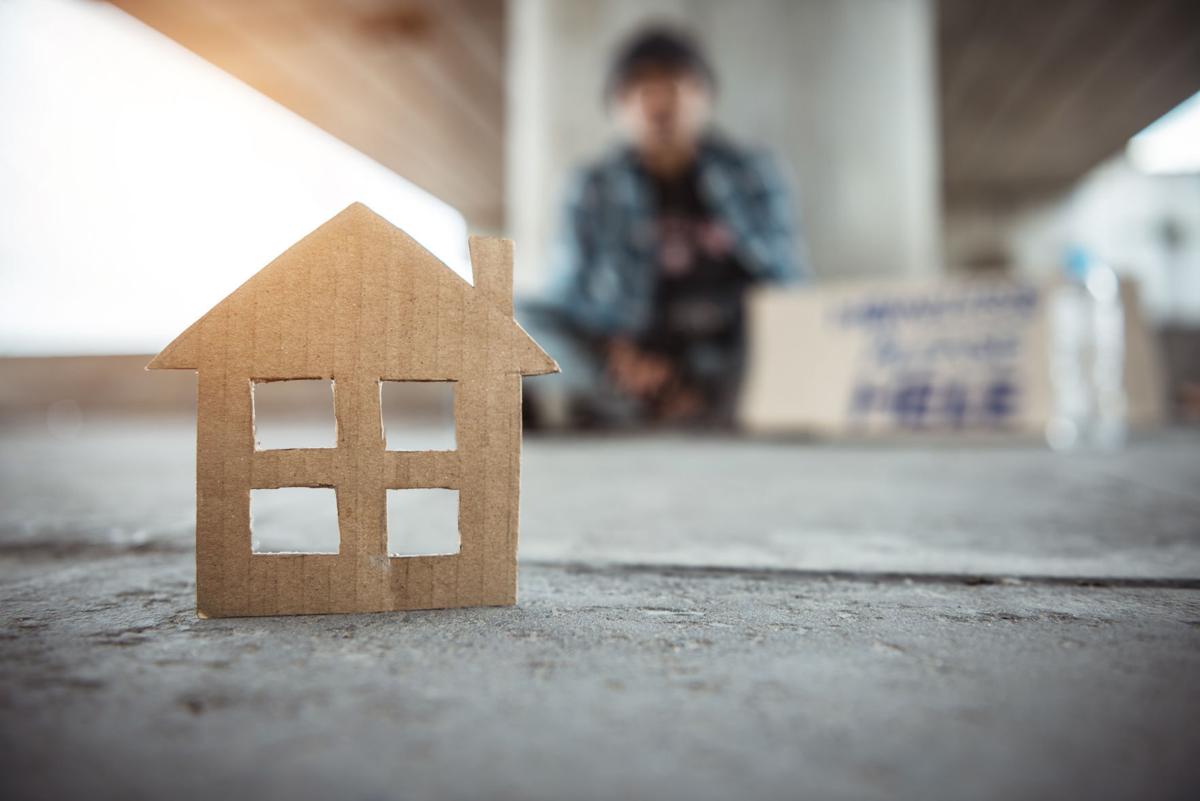 By Kelly Evans and Beth Vann-Turnbull
Providing a safe, healthy and stable home for children is a priority shared by all parents. Unfortunately, this reality remains out of reach for hundreds of families in the greater Richmond area.
A recent count of individuals and families experiencing homelessness in our region, conducted by Homeward and the Greater Richmond Continuum of Care, found that 275 family households were experiencing homelessness in July 2021.
Although it decreased slightly from a January 2021 count, that number is significantly higher than our region's historic average. For comparison, the number of families experiencing homelessness in July 2021 was 196% higher than a similar count in July 2019.
This count underscores the elevated level of housing instability and homelessness that local families face. More families in shelters provide tangible evidence of the high levels of need in our region. And yet shelter programs are not and cannot be permanent solutions.
For more than two decades, our region has focused on creating pathways to permanent housing for families, and this approach must continue to be our priority.
As with so many things, the COVID-19 pandemic exacerbated inequality in our region, including access to housing. For families living on the edge, reduced work hours or child care as well as school burdens pushed them into homelessness.
This heightened need unfolded in an environment where affordable housing has become scarce — so scarce that finding permanent and attainable housing for families in need now is a herculean task. The Richmond region has one of the lowest rental vacancy rates in the country. The availability of deeply affordable housing is in particularly short supply.
The result is a significant bottleneck in our region's homeless services pipeline. What typically was a 30- to 35-day shelter stay for families before the pandemic has doubled now to at least a 60- to 70-day shelter stay. This backlog means that families stay in temporary shelter longer and more families are at risk of homelessness because shelters remain at capacity.
Many of us remember the challenges of the financial crisis in 2008 and 2009. Today's environment is much more difficult. This recent increase in families experiencing homelessness and housing instability should be a rallying cry that galvanizes our community to act.
So, what can our region do to address the rise in families experiencing homelessness?
First, higher pay is crucial. As a society, we should advocate for and implement a truly livable wage. When the heads of family households make more money, the risk of housing instability and homelessness drops exponentially.
Second, increase access to reliable child care and health care. One of the leading causes of family homelessness is lack of quality child care and health care. If child care is unreliable or a child is sick, the head of a household misses work and thus loses critical pay, or is penalized with reduced hours or fired. Many families experiencing homelessness are the working poor, with heads of households who have one or multiple jobs. We need to make it easier for them to work and support their families.
Third, build more deeply affordable housing. Localities, private developers and nonprofit organizations all should continue to identify ways to create more housing in our region. Citizens can make a difference, too. Contact your elected representatives and encourage them to support more deeply affordable housing. When new affordable housing projects are announced, actively support them. Simply put, our region can't solve this challenge without a lot more housing.
A stable and healthy home is vital to a child's success in life. Studies have shown connections between homelessness and school performance, nutrition, health, work opportunities and even lifetime earning potential. Homelessness has long-lasting — and often lifetime — negative impacts on families.
To address homelessness and the detrimental outcomes for families, various stakeholders across sectors and disciplines must continue to work together to break down silos and enhance communication. Our region is fortunate to have a strong history of collaboration in our efforts to reduce homelessness, and further coordination is necessary to achieve our shared vision.
I don't know anyone who wants children to experience the difficulties and trauma of homelessness. A reality where families don't experience homelessness is possible. It just requires the will to take the steps necessary to support our most vulnerable neighbors. Let's take those steps together as a community.
Kelly Evans is the president of the board of directors and Beth Vann-Turnbull is the executive director of Housing Families First, a nonprofit in the Richmond region that provides a path to permanent homes for families facing homelessness.
Contact Evans at: kdrainney@yahoo.com
Contact Vann-Turnbull at: beth@housingfamiliesfirst.org