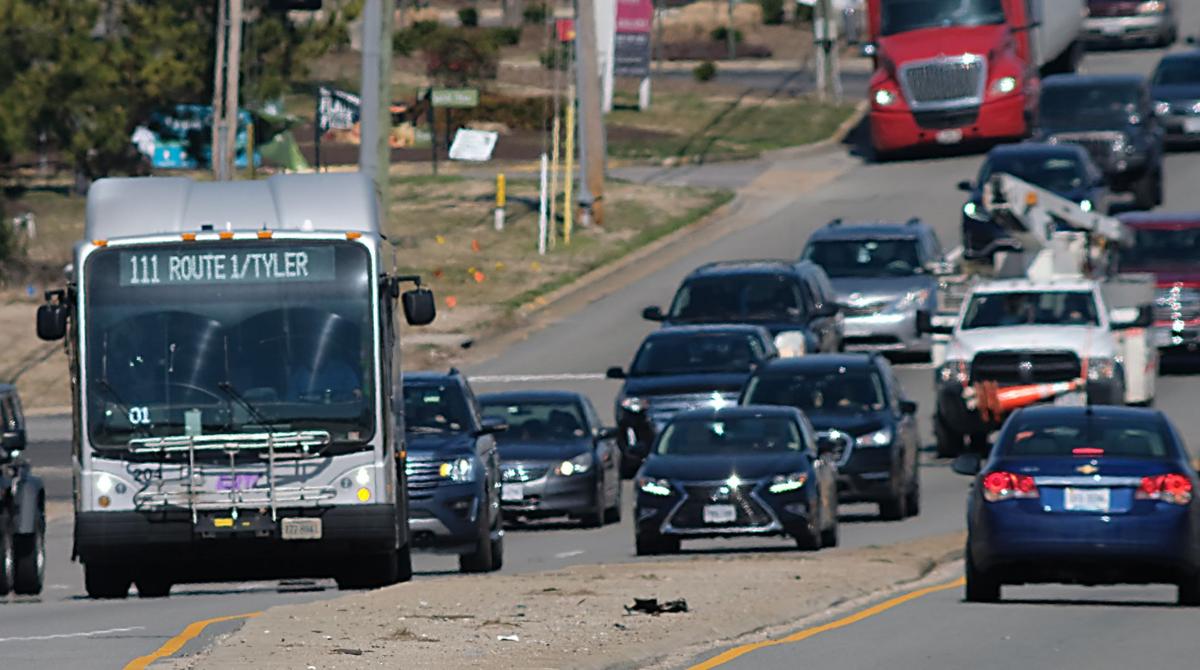 By Kendra Norrell, Faith Walker and Nelson Reveley
For the past year, the GRTC Transit System has been running buses free of charge not only to fight the spread of COVID-19, but also to provide riders with direct financial relief.
CARES Act support has enabled GRTC to provide zero-fares through June 30. The question now is whether GRTC could and should keep the bus fare-free.
We strongly believe zero-fares should be extended through at least fiscal year (FY) 2022 for two reasons.
First, it would afford critical, continued financial relief for core bus riders, who have been hit incredibly hard by the pandemic. Second, it would give our region a key opportunity to pilot and examine the benefits, costs and long-term prospects of a zero-fare policy in nonpandemic times.
At its heart, public transit provides an essential service for folks who need to ride the bus, including seniors, youth, people with disabilities and anyone who cannot afford the high cost of a car (pegged by AAA at $9,000 a year.)
At its best, public transit ensures that access to jobs, housing, education, health care, recreation and other key destinations does not hinge on owning and operating a personal vehicle and, in many ways, the pandemic has revealed the vital importance of public transit to people's lives and livelihood locally.
While many transit systems saw dramatic — if temporary — reductions in ridership, GRTC's held incredibly strong in 2020, dipping only 3.2% on local fixed-route service and demonstrating its key role getting people around in their everyday lives, more often than not to do the essential work that keeps society going.
During the past year, GRTC's zero-fare policy has been an enormous benefit, not only protecting the health of bus operators and passengers, but also making it easier for folks to navigate these extremely challenging economic times.
Zero-fare has put upward of $1,000 directly back in the pockets of each rider, money that has gone a long way on tight budgets.
According to GRTC's 2019 Passenger Survey, 54% of riders have a household income under $24,999 and 79% have a household income under $49,999 — as such, most of the fare revenue GRTC collects comes from folks wrestling with low incomes.
While a bus fare is far less than the heavy financial burden of maintaining, insuring, operating, repairing, paying off a car or repeatedly paying for ride-hailing services, being able to save and spend that bus fare on other necessities is a significant benefit both to individual riders and to the local economy.
It currently costs about $5.5 million to run GRTC fare-free for a year, roughly 8% of GRTC's projected 2022 budget. That funding could readily come through a combination of unallocated CARES Act funding and additional stimulus support now coming to localities and transit systems.
Extending zero-fare through FY 2022 would provide continued immediate assistance for regular GRTC riders. It would allow our region to explore the benefits, costs and possibilities of zero-fare policy for the long-term, including the ways it could create a compelling regional asset for residents and visitors alike — drawing more people out of their cars and onto the system.
That growth in ridership would reduce greenhouse gas emissions while bolstering our region's appeal as a place people can live, work, play and visit without having to depend on a car.
Public transit is a powerful tool, historically sidelined and underutilized in our region. It simultaneously provides an essential service and an essential spur to transit-oriented development and inclusive prosperity.
As our transit system continues to grow toward the Greater RVA Transit Vision Plan, building on the base of funding enabled through the new Central Virginia Transportation Authority, we should take the coming fiscal year to press forward the zero-fare pilot, assisting core riders now and exploring whether zero-fare could prove to be the most equitable and prosperous path forward for our region.