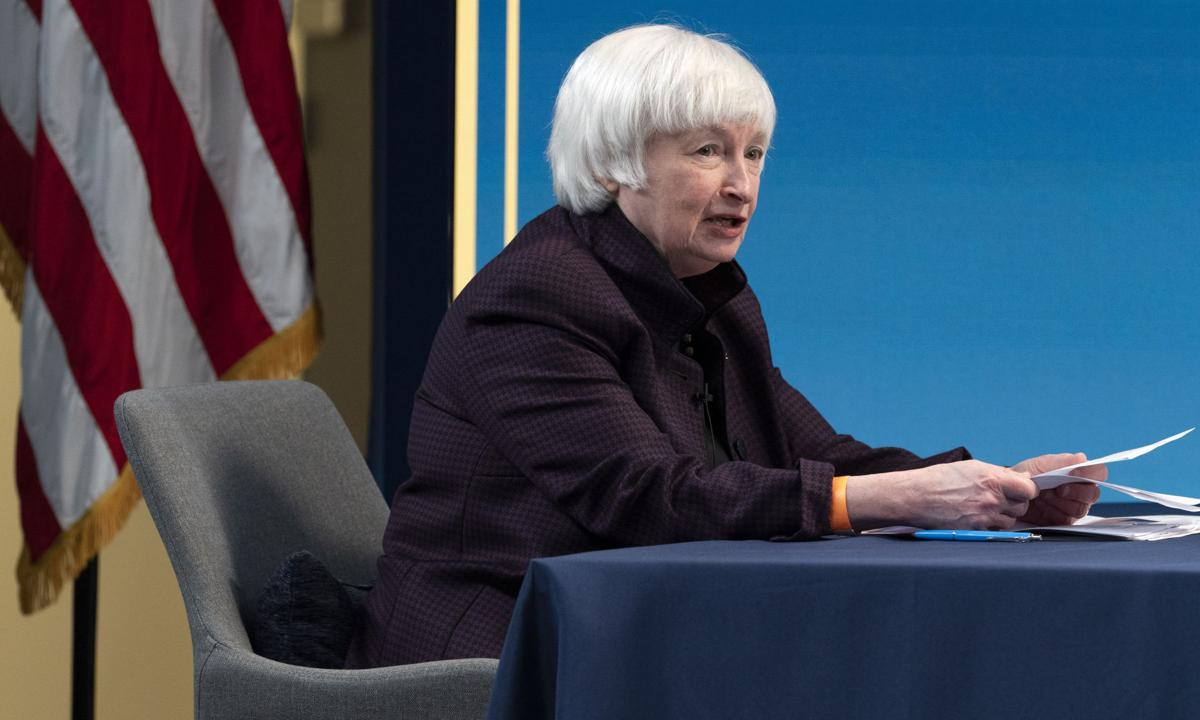 On March 11, President Biden signed the American Rescue Plan into law. Through the act, the federal government will hand out $1.9 trillion over four years to individuals, businesses, and state and local governments; $350 billion in federal funds will flow to states and localities, almost $7 billion of that to Virginia.
Prior to its passage, several public opinion polls reported that sizable majorities of Americans supported the legislation. That's not surprising. With all of that free money flowing out of Washington for the stated purpose of COVID-19 relief, what's not to like? Quite a lot, actually.
As Milton Friedman often reminded us, when it comes to federal spending, there is no such thing as a free lunch. Near the end of the 628-page act, in Section 9901, there is a provision that could hobble the economies of states and localities. The provision, added at the last minute by Senate Democrats, explicitly bars states that accept any funds under the act from cutting their taxes in any way at any time during the period covered by the act, which is specified to run through the end of 2024.
Section 9901 forbids states from using any funds provided by the act "to either directly or indirectly offset a reduction in the net tax revenue" that results "from a change in law, regulation, or administrative interpretation during the covered period that reduces any tax (by providing for a reduction in a rate, a rebate, a deduction, a credit or otherwise) or delays the imposition of any tax or tax increase." If a state fails to comply, it must repay any funds that were used in violation of Section 9901.
Money is what economists call a fungible commodity. Dollars are indistinguishable. Any one dollar is interchangeable with any other in transactions and financial accounts. As a result, any money that a state receives through the act could be said to directly or indirectly offset the reduction in revenue that would result from any tax reduction the state might pursue.
Several states currently are considering a variety of tax cuts, credits and rebates designed to attract new residents and businesses. The U.S. Department of the Treasury could say that these policies, all of them staples of economic development, violate the act.
The tax cut ban in Section 9901 therefore presents each state with a terrible dilemma. A state could have pressing budgetary needs. But if it accepts its share of the funds provided by the act it might, by doing so, surrender to the central government for the next four years its sovereign authority to set its tax policy and manage its fiscal affairs.
Indeed, in the case of Virginia, Gov. Ralph Northam's acceptance of funds provided through the act could bar both the General Assembly and the next governor from cutting taxes in any way at any time through the end of 2024. That would be quite a tab for what was supposed to be a free lunch.
The constitutionality of Section 9901 is open to question. A strong argument can be made that the tax cut ban violates the U.S. Supreme Court's "anti-commandeering" doctrine, which prohibits Congress from using federal funds to coerce states.
Article I, Section 8 of the U.S. Constitution empowers Congress, when exercising its enumerated powers, to spend money on activities that provide for the "general welfare." Over the decades, the U.S. Supreme Court on numerous occasions has found that Congress has considerable power to directly govern the nation, including power to govern matters of material concern to the states. But Congress must exercise its power in accordance with the principles of federalism, carefully respecting the sovereign rights reserved to the states under the Constitution.
In its 1992 decision in New York v. United States, the Supreme Court affirmed that "the Constitution has never been understood to confer upon Congress the ability to require the States to govern according to Congress' instructions." And in its 2012 decision involving the Affordable Care Act, National Federation of Independent Business v. Sebelius, the court made clear that Congress may not circumvent that limitation by using its spending power to "indirectly coerce a State to adopt a federal regulatory system as its own."
Twenty-one GOP state attorneys general have written Treasury Secretary Janet Yellen to express their objections to Section 9901. Ohio has sued the Treasury to enjoin the tax cut ban, arguing that it is coercive and clearly a violation of the anti-commandeering doctrine to make $350 billion in federal aid contingent upon the states' surrender of a significant aspect of their sovereignty. GOP senators have introduced legislation to repeal Section 9901.
It will take some time for all of this to play out. We should pay close attention to developments as they unfold. We could owe a big tab for lunch.
Kennerly Davis is a former deputy attorney general for the commonwealth of Virginia. Contact him at: j.kendavis@verizon.net