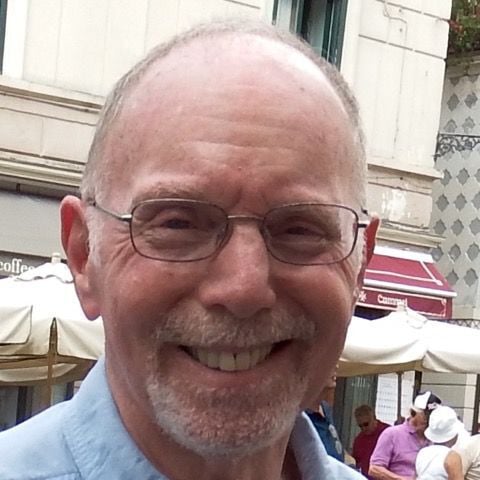 Like other physicians across the country, I'm exhausted screaming at the TV and no longer have any hair to pull out. How much longer will President Donald Trump, Vice President Mike Pence and others continue to put their heads in the sand? How much longer will many members of the Coronavirus Task Force refuse to publicly speak out when the president puts out false information such as testing causes more cases and the virus will "magically disappear"? How much longer will the administration and some members of the task force continue to say the United States is doing great with testing when there are lines of cars waiting to get tested and days to weeks to receive results? How much longer will Trump continue to politicize mask-wearing? How much longer will Congress continue sitting silent while there is inaction by the White House? We need fewer ostriches and more leaders.
Several days ago, out of concern for the virus spreading in her high school, Hannah Watters of Dallas, Ga., posted a photo of her fellow students crammed in a school hallway with no masks and obviously no social distancing. For her courageous act, she was hit with a suspension (fortunately later rescinded). Watters showed more courage and understanding of the pandemic than her president, governor and principal.
Following that incident, students and staff were diagnosed with nine positive COVID-19 tests, resulting in a school shutdown. Yet the governor and principal continue to refuse to mandate social distancing and mask-wearing. One only can conclude that the Republican governor was responding to Trump's push to reopen schools, no matter what the risk.
I am a very big fan of Dr. Anthony Fauci, other members of the Coronavirus Task Force and many of our national medical experts. However, they all suffer from the "if" syndrome. They absolutely are correct that "if" everyone follows the recommended guidelines we can get control of the virus in several weeks. "If" governors mandate masks it would lower the number of cases. "If" we get the positivity rate down, "if" we do more testing and contact tracing, "if" young people avoid large crowds and bars and the "ifs" go on and on. How long will it take to recognize that "if" isn't working? Insanity is doing the same thing over and over again and expecting different results.
Everyone recognizes that people are hurting not only medically, but economically and psychologically. Yet all the experts say that until we get control of the virus, the economy will continue to suffer. Since the president, vice president and others have abrogated their responsibilities, Congress and governors must take the lead.
We hear everyday that we need a national strategy. What does that mean? First of all leaders have to rally the country into a patriotic cause celebre. After Pearl Harbor, President Franklin D. Roosevelt galvanized the country for a single sense of purpose to protect Americans and defeat the enemy. This is no different. It requires leadership from the president, but at present, he is AWOL. Congress must immediately approve funding for our unemployed citizens, to states to increase their testing and contact tracing, and financial support for schools. It also is critical that Congress support the states to assure people can vote without the fear of contracting the virus.
It is time to take our heads out of the sand and forget about "if." To prevent more deaths and save the economy, the administration must implement a national strategy that will require shutdowns, mask mandates, a major uptick in rapid test production and testing sites, and a rigorous contact tracing program. Without these hard decisions, the virus will continue to run rampant and the economy will continue to falter.
Kenneth Olshansky is a retired surgeon who practiced in Richmond for 33 years. Contact him at: olshanskyken@gmail.com