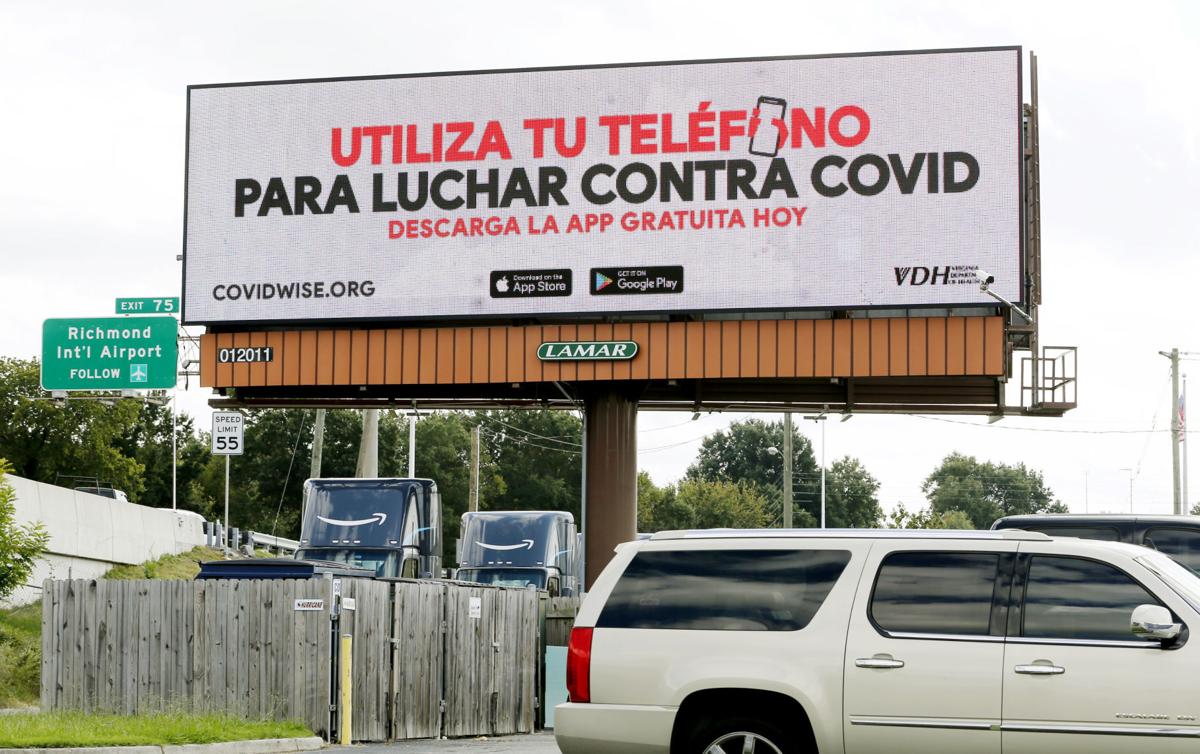 By Kirsten Brecht Baker and Richard D. Brecht
Among the many challenges highlighted in the Richmond Times-Dispatch's March 20 story documenting the commonwealth's COVID-19 response, "unequal access to information and resources for non-English-speaking Virginians" stood out for a number of reasons.
First, language barriers to proper health care have been well documented by researchers and journalists long before the pandemic hit Virginia, and should have been anticipated given the state's diversity. Second, practitioners now have real-life exposure, supported by data, to the risks that language barriers pose as primary drivers of misdiagnosis and mistreatment. Third, language discordance is a problem that we have the power and tools to solve for today.
Based on their front-line experience during COVID-19, practitioners across the nation are more aware of what is required to overcome pre-existing language barriers: translated materials and public service announcements (PSAs), multilingual call centers and hotlines, and crucially, guaranteed on-demand interpreting in all local minority languages. As The Times-Dispatch article made clear, "12% of the state's population was born outside of the U.S.," and Virginia urgently requires support for dozens of languages spoken across the state, in addition to Spanish.
The failure to provide language support to limited English proficiency (LEP) populations already has proven lethal. Caregivers, racing to stay ahead of a virus mutating in ways that threaten to sicken or kill even more of our region's most vulnerable, struggle to serve LEP populations with limited access to information about infection spread or the importance of testing, or who misunderstand symptoms and prevention measures simply because they are not English proficient. These failures, strictly a function of language discordance, result in a cascade of poor outcomes exacerbating fear and uncertainty among patients, particularly those who culturally are predisposed to mistrust government proclamations.
Clearly, if LEP Virginians cannot understand critical information regarding the safety and efficacy of the vaccine, they are less likely to take it. If they cannot understand how and where to get the vaccine, they are less likely to take it. If they do not trust their caregivers, the medical system or the news, they are less likely to take it.
In February, the Northam administration took an important step to confront this challenge by establishing a call center prioritizing senior citizens and Spanish speakers. Building on this foundation, the administration should take three additional steps:
First, ensure the statewide call center can accept incoming calls from LEP, deaf and hard-of-hearing persons, and make outbound calls to limited English speakers about COVID-19 vaccines, appointments, testing and contact tracing.
Second, distribute materials and webinars in multiple languages. This should include having live interpreters join community webinars to ensure LEP and deaf citizens understand the information and can ask questions, and translating written materials or public announcements into multiple languages for optimal access by the community.
Third, and most importantly, ensure real-time, on-demand video interpreting is available at the point of care across Virginia medical facilities to ensure caregivers can communicate with LEP and deaf citizens at all times throughout the process of dealing with COVID-19, from education through vaccine acceptance. This requires an interpreting service that is:
Available in less than a minute;
Accessible on technology that already is present in a caregiver's toolkit — smartphones, tablets and computers; and
Ready to access anywhere, including in clinics, testing centers, home visits, hospitals, even parking lots.
Fortunately, low-cost, high impact technology platforms already have been deployed in Virginia and successfully are being used by key health care providers in the state to build trust and confidence with LEP patients, including at Virginia free and charitable clinics.
Many hundreds of thousands of rural and urban Virginians communicate in a language other than English. But language need not remain a barrier to health equity. Patient literacy and trust between health care providers and vulnerable communities can be established using existing language support services.
Without this language support, many communities will continue to experience the highest infection and mortality rates — an unacceptable yet all-too-common characteristic of our marginalized and underserved populations. No one can afford to remain unconcerned. That many of the people in these vulnerable communities serve as the essential workforce whom we collectively depend upon should be reason enough.
Kirsten Brecht Baker is chief executive officer and co-founder of Jeenie Mobile Interpreting. Contact her at: CEO@Jeenie.com
Richard D. Brecht is chief language officer and co-founder of Jeenie Mobile Interpreting. Contact him at: Richard@Jeenie.com