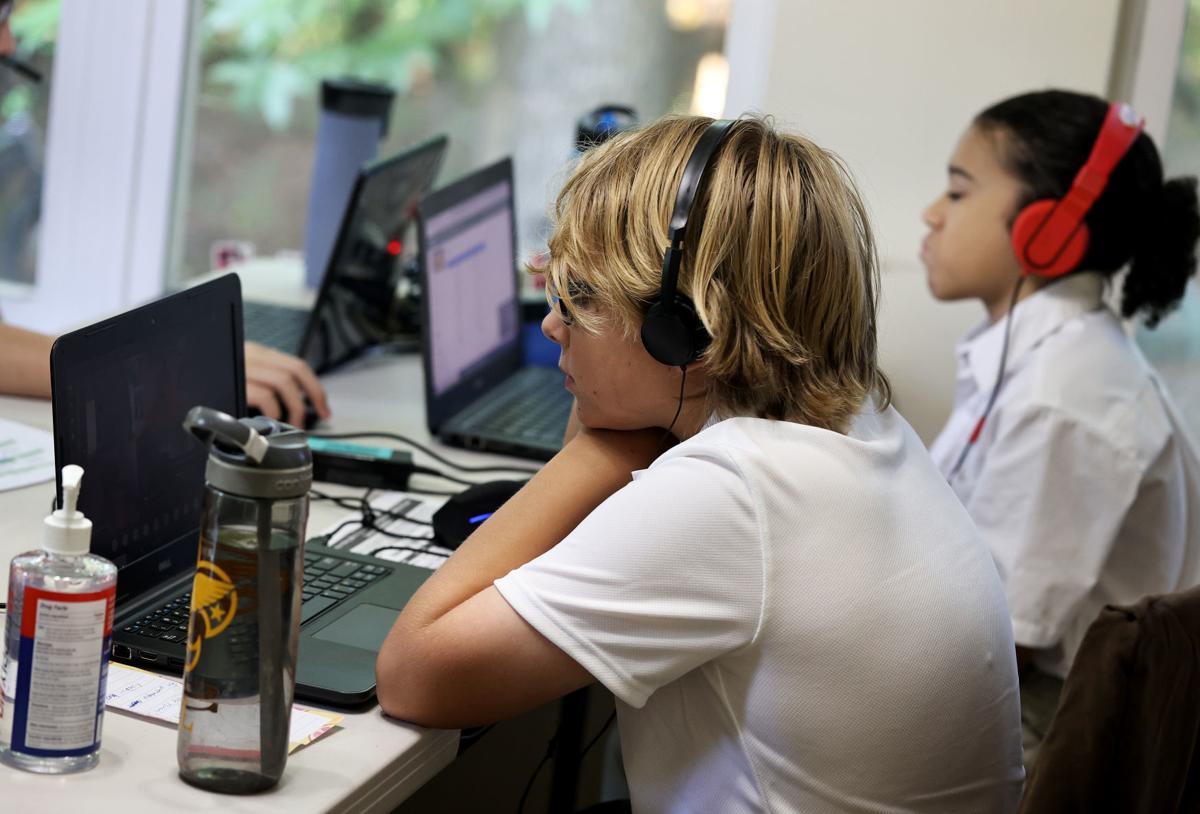 Although the headlines read "Schools Must Reopen by March 15," the reality is more complicated. Yes, Gov. Ralph Northam called on school divisions to make in-person learning available to at least some students by that date.
But the Virginia Department of Education's most recent State Snapshot reported that only 38 school divisions fully were "in person" (all students are in school buildings at least four days a week). Another 50 are listed as "partial in person," providing at least four days a week of in-person learning for some students, typically the youngest, with hybrid learning for others. In addition, 34 divisions continue with all hybrid learning.
Still, it's clear that we gradually are inching back to having all schools open for all students all of the time. But as that happens, families still are left with questions. Here are three to consider.
Should your child go back at all? To say most families are happy their children are back in school is an understatement. Virtual school was difficult for most families and nearly impossible for others. A return to something like normalcy is cause for celebration.
Still, some students did better when school went virtual. They could learn at their own pace. Without the pressure of appearing "dumb" to other students, they could ask their teacher a question in the chat function. If they didn't grasp a difficult concept the first time, they could rewatch a lesson on video.
And then there are students who just are overwhelmed by the social pressures of school. These are the students — often shy or highly creative or somehow out of the norm — whose biggest challenge is not the class work, but "the social interaction. And for some kids, that's actually really hard," according to Lynette Guastaferro from Teaching Matters in The Hechinger Report. At home, they can focus on the work and not on whether other students might make fun of them when the bell rings.
So think about whether a return to in-person learning will help or hurt your child's learning. Take an honest look at how virtual schooling has gone. If things markedly are better, perhaps sticking with the online option might be a better choice.
What about learning loss? Many educators now avoid the term "learning loss." Instead, they use terms like "learning opportunities" or "unfinished learning."
But parents aren't fooled. Most of them know there are things their kid just hasn't mastered this year. They just don't know what those things are.
So talk to your child's teacher or teachers. Get as complete a list as possible of what "expected" learning for the year would be — and where your child is now. If you can't get personalized information from the school, check out the free online Family Guides from the nonprofit organizations Seek Common Ground and Student Achievement Partners.
Pay particular attention to the content in math. Parents often were frustrated by their inability to help their child with math. Testing confirms those challenges. Early results from NWEA show steeper learning losses in math than in reading.
And because math builds on learning from the year before, third graders really do need to learn multiplication before they can understand division.
Should my child go to summer school? Many school divisions across the state already are announcing plans for some sort of extended summer program. Virginia's U.S. Rep. Bobby Scott, D-3rd, who chairs the House Committee on Education and Labor, ensured that the American Rescue Plan includes significant support for summer school.
But while students will benefit from additional learning time, that's not all parents should look for this summer. Besides academic learning, students need a chance to address the social and emotional impact of a year of quarantine.
A recent Education Week article summarized the research this way: "Children can't process and retain new information if their brains are overwhelmed with anxiety."
Children also need a chance to play with their friends. Especially for children who spent much of their pandemic cooped up indoors, the opportunity for outdoor play will be critical.
Parents will doubtless have other questions as schools reopen. But these three will help families make the best decisions for their children as things return to normal.
Kristen Amundson is the former chair of the Fairfax County School Board and a former member of the Virginia General Assembly. Contact her at: kjamundson@cox.net