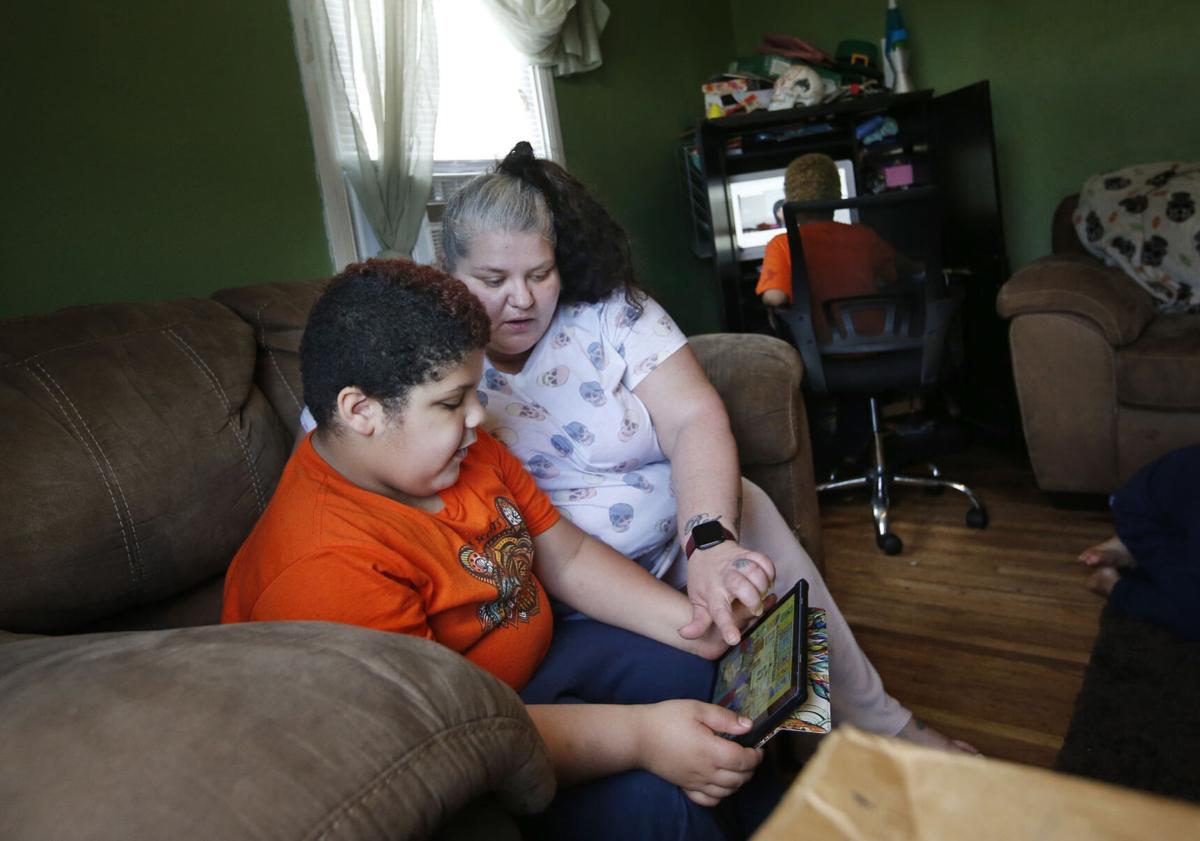 Because I have been quarantining pretty seriously since March, it was not until late May that I drove past my local public library. The parking lot nearly was full.
That seemed unusual, since neither the library nor the adjoining recreation center was open. Later, I realized those were families using the library's free Wi-Fi so kids could do schoolwork.
Across the country, the spring COVID-19 shutdown revealed a tough truth: Many students lack the basic tools — computers and reliable internet — for online school. As Federal Communications Commissioner Jessica Rosenworcel recently said, "We have asked students to join a digital classroom, but they literally cannot get there."
How many Virginia students are we talking about? We actually don't know. Teachers were not required to take attendance this past spring. But national data suggest that only 60% of low-income students, and 60% to 70% of Black and Hispanic students, regularly logged in to their online classes. Among more affluent peers, the number was closer to 90%.
That means the students who already were falling behind will be even farther behind when school reopens in the fall. The research organization NWEA, formerly known as the Northwest Evaluation Association, estimates some students might lose as much as a full year of learning. That's not a learning gap — it's a learning canyon.
But because everything in this country has become political, it should be no surprise that lines are being drawn about whether schools should reopen in person this fall. And let me say on behalf of kids and families everywhere, I hope that happens. But even if schools open on time, they're likely to close again when there's another outbreak of COVID-19. And there will be.
The American Academy of Pediatrics (AAP) has walked back its initial full-throated support for reopening. Yes, schools are pretty safe for kids. But we know less about how safe they are for teachers and staff, who understandably are worried. Recently, all three teacher organizations in Fairfax County issued a joint statement advising members not to return to school buildings until there's a vaccine.
I'm not happy to say this, but nearly every student and family should now plan for another semester of online learning. And it will have to get better if we are to have any hope of mitigating learning loss or helping students learn new content.
Some children have to come back first, so schools have to triage. We know that the youngest learners are the least likely to get sick — and that they and students with disabilities are least likely to be successful online. Start with a focus on providing the children who most need it as much in-person class time as possible.
For everyone else, schools must ensure that every child — every single one — has a working laptop hotspot when school opens. Just finding all students might be a challenge. Families have lost jobs and precarious housing situations have done nothing but get worse. Many schools just are starting to collect this data.
Teachers need help. The lessons that work in a classroom don't always translate to an online environment. And they need online platforms that work — which we know they did not in the spring.
And finally, families desperately need help to keep children engaged in productive at-home activities. Parents cannot work full-time jobs (even if they can work from home) while explaining long division to one child and the parts of a cell to another. And parents in the lowest-income jobs often have no choice but to go back to work.
The main message these exhausted families need to hear is "We know we didn't do a good job this past spring. We're going to make it better." And then schools have to deliver.
Schools can't do all this alone. Luckily, they don't have to. Every political jurisdiction in the commonwealth needs to bring together the community experts and resources that will allow, at a minimum, a high-quality virtual school opening this fall.
Online content providers can relieve teachers of some lesson planning and help target instruction. Trained volunteers, whether retired teachers or job-seeking college students, can provide 1-on-1 help to close learning gaps and give parents a much-needed break. The rec department can do an online game time. The children's librarian can schedule a daily story hour.
None of this can quickly happen and the new school year is just a few weeks away. What's needed now is a sense of urgency. Otherwise, too many kids will begin the next school year where they ended the previous one: struggling to do their homework on a cellphone in a library parking lot.
Kristen Amundson is the former chair of the Fairfax County School Board and a former member of the Virginia General Assembly. Contact her at: kjamundson@cox.net