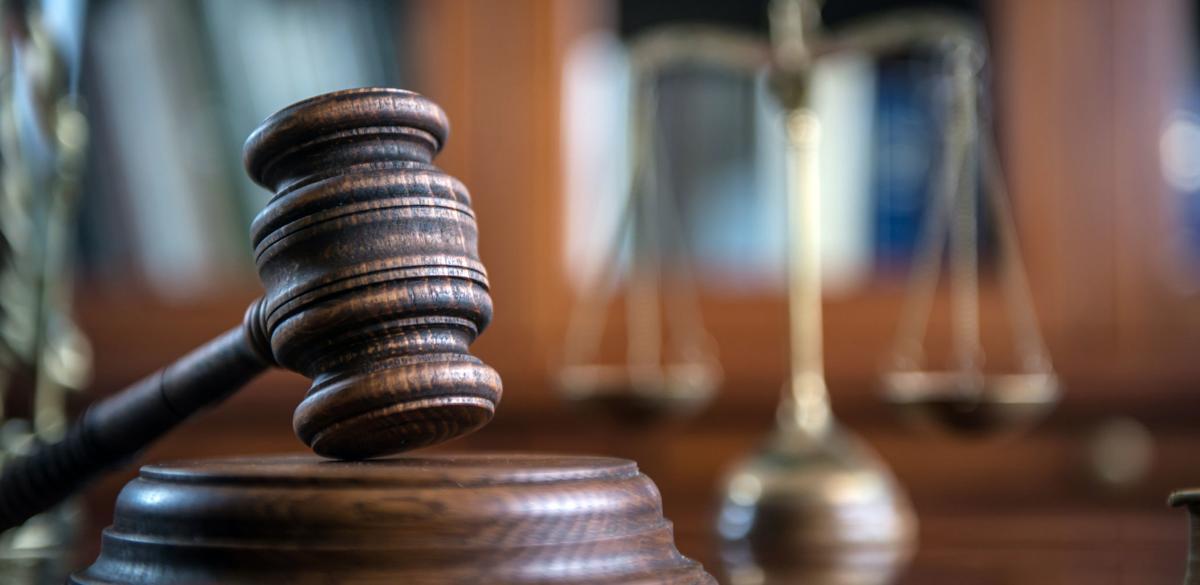 To watch a police officer crush the life out of George Floyd's body, while other officers stood by complicit, is a chilling reminder that the racial terror of Black Americans never ends.
The recent murders of Breonna Taylor, Ahmaud Arbery, Rayshard Brooks and too many others disturbingly are similar to the thousands of documented lynchings that occurred in the United States, from the Reconstruction era through World War II.
For generations, this country's failure to effectively combat, or even confront, systemic racism has resulted in the brutal, discriminatory treatment of Black and brown people. Nowhere is racial bigotry more insidious than in the application of America's harshest punishment — death.
Bryan Stevenson's scholarship with the Equal Justice Initiative shows that capital punishment directly is related to lynching. Southern states with the highest lynching rates now lead the nation in the number of executions. Shamefully, Virginia is No. 1 on that list, executing more people in its 400-year history than any other state.
Scholars and lawyers — including the U.S. Department of Justice — have examined the role of race in capital punishment. These studies reaffirm what many minority communities already know — racial bias inextricably is tied to the death penalty. While Black Americans constitute about 13% of the U.S. population, they account for 42% of America's death row.
But it is the victim's race that often determines sentencing outcomes. According to the Death Penalty Information Center, 76% of those executed since 1976 had white victims while only 15% of defendants who killed Black people were executed. In Virginia, of the 1,390 documented executions carried out since 1608, only four involved a white defendant killing a Black victim — all since 1997. This data suggests that Black lives are undervalued.
Virginia's death penalty history is littered with horrific abuses and flagrant misconduct. One egregious case occurred in 1949 when seven young Black men were charged in Martinsville with the rape of a white woman. All seven men — several falsely threatened into confessing with nonexistent lynch mobs — were convicted of rape, and aiding and abetting rape by white juries, then assembly-line electrocuted on two separate days.
In stark contrast, at the same time as the Martinsville cases, the Norfolk Journal reported that a white Virginia man named Murrel Dudley was convicted of raping a "feeble-minded colored woman." He was fined $20.
Seventy years later, racial considerations still permeate our courtrooms and improperly affect who lives and who dies. Black and brown people are more likely to be prosecuted for capital murder, sentenced to death and ultimately executed, especially if the victim is white.
Capital defendants in the commonwealth are restrained by waist chains and leg irons while seated in a courtroom adorned with portraits commemorating men of the Confederacy. Typically, the judge, prosecutors and defense attorneys all are white. As a Black lawyer, I am profoundly aware that my client and I are the only minorities in the room.
No matter how well-meaning and well-intentioned, race and the death penalty are two inseparable sides of the same coin.
The two men remaining on Virginia's death row are Black. There have been no executions in Virginia since 2017 and nearly a decade since a Virginia jury handed down a death sentence — which was overturned by the U.S. Court of Appeals for the 4th Circuit in 2018. That same year, a Prince William County jury rejected a death sentence for a Black soldier who killed a white police officer. Virginians have turned away from the death penalty in the courtroom.
Now, it is time for the General Assembly to follow suit. All killings, particularly those carried out by the state in a biased manner, dilute the morality of society as a whole. Meaningful and equitable criminal justice reform, born in the wake of the recent police murders of Black Americans and subsequent protests, must include abolishing the death penalty.
Gov. Ralph Northam has promised to sign a death penalty repeal bill. Virginia legislators, supported by Virginians for Alternatives to the Death Penalty, will introduce an abolition bill in the 2021 General Assembly.
Virginia has the opportunity to be the first Southern state to abolish capital punishment to correct the wrongs of the past and advance toward a more just, equitable and unbiased tomorrow.
Kristina Leslie is a public defender in Maryland and the president of Virginians for Alternatives to the Death Penalty. She formerly served as a trial attorney for the Capital Defender Office in Northern Virginia, which represents those charged with capital murder. Contact her at: Kristina.leslie10@gmail.com