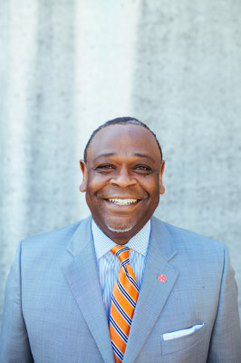 A century ago, a global pandemic swept across virtually every continent, infecting 1 in 3 people on the planet. Among the 50 million global deaths, 675,000 were Americans.
The commonwealth was not immune. Some 16,000 Virginians succumbed to the influenza virus that first year. In Richmond, which could not forestall the epidemic as it rapidly moved north from Camp Lee, more than 20,000 cases were reported in the final months of 1918. Close to 1,000 Richmonders died — about one-quarter of all the city's deaths that year.
City leaders struggled with how to respond and the debates at the time echo many of the discussions today. Restrictions on public gatherings were imposed and even the state fair was canceled. Local schools struggled with decisions on how to best protect students. Average school attendance dropped by one-third while some classrooms saw absenteeism as high as 50%.
What the pandemic exposed was a critical gap in care for many of the city's most vulnerable communities, and in the months and years that followed the outbreak, local leaders sought to fill the void. Rallied by the determination of Martha Patteson Bowie Branch, a new agency was created, one that would provide free physical and mental examinations to local children. It was one of the first 10 such organizations in the country and the first in the South.
Today, ChildSavers continues to fill its century-old mission, with a focus on children's mental health and well-being. And it is during this critical time — a moment when children especially are vulnerable to the trauma around them — that we have kept our doors open for our work to go on.
Children's exposure to trauma comes in many forms, and the pandemic is exacerbating some of the most prominent factors that contribute to childhood trauma. Many of the children ChildSavers serves come from families who — prior to the pandemic — experienced poverty. With schools and other social services closed, children lose the sense of structure and stimulation from those places while at the same time, they're exposed to an increased risk of violence.
With so many families experiencing layoffs and furloughs, a loss or reduction in household income also can foster unrest and stress. We know that domestic violence, drug abuse, child abuse and neglect all are shameful byproducts of economic hardship. Exposure to such trauma leads to learning disabilities, absenteeism, poor health and lasting emotional scars.
These issues have become more acute as families deal with these new realities. Parents struggle to allay the fears of their children who wonder why they no longer can spend time with friends or visit their grandparents. It's just one more layer of uncertainty on top of so much anxiety.
ChildSavers is working on the front lines to help children and their families cope with such unsettling times. While our doors have remained open, we largely have transitioned to teletherapy. Despite some logistical hurdles, our therapists are finding creative ways to reach children at their level. We are delivering mental health services in ways that help children build resilience to trauma, whether it be at the scene of a crisis or as part of our regular outpatient services. This past year, some 600 children received more than 10,000 hours of trauma-informed mental health therapy. We are working hard to find ways to increase our capacity and are continuing to accept new patients.
The COVID-19 crisis has caused so much disruption within our community and one ongoing issue that will endure is child care. Throughout the pandemic, we have helped families find quality child care through our partnership with Child Care Aware, offered a professional credential on developmental best practices, and served as a liaison and interpreter to help the providers we serve navigate complex and changing guidelines for best practices during COVID-19.
Several of our child care partners worry about reopening. For a sector already stretched thin, this could pose serious gaps in the region's child care network, which is vital for working parents to return to their jobs. State funding can help, especially as we know that spending on early child care development returns $7 for every $1 spent.
A century ago, our forebearers endured a lethal pandemic that left enduring scars and yet birthed new resources and innovation. Now, as then, we will get through this crisis by supporting providers of essential services and exploring new ways to address the evolving challenges in front of us. Along the way, let's do our best to physically and emotionally keep our community's children safe.
L. Robert Bolling is the chief executive officer of Richmond-based ChildSavers. Contact him at: rbolling@childsavers.org