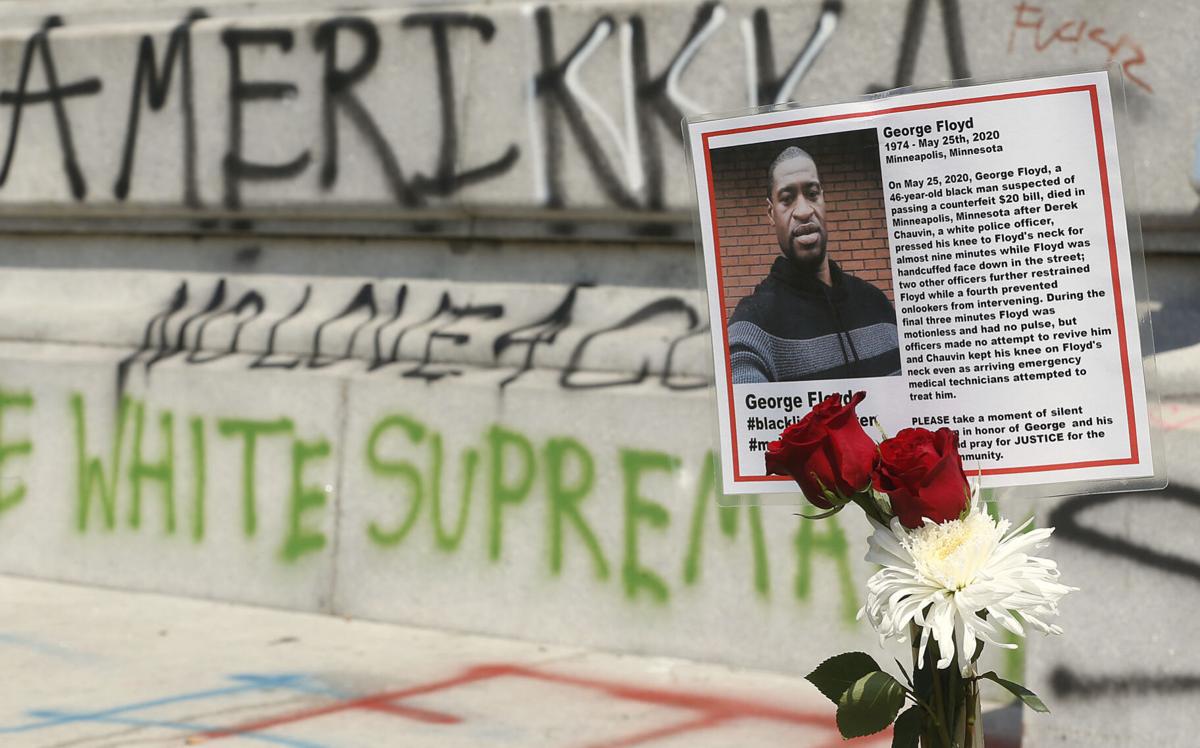 By L. Robert Bolling, Kristin Lennox and Tracie Charlene Lewis Manning
An important conversation about systemic racism's negative and inequitable impact on communities of color is happening across the country and throughout our region.
It's long overdue and more is needed.
As we unpack racism's toll, it is critical we examine the emotional trauma it has inflicted. Racial trauma is hurting communities of color, especially Black families. It also is harmful to all communities.
At ChildSavers, we describe trauma as a painful experience caused by an event that challenges a person's sense of safety. Racialized trauma is a more acute form of that trauma and describes the physical and psychological symptoms that Black, Indigenous and people of color (BIPOC) experience after exposure to racism.
It's important to understand that for some people, especially BIPOC communities, racial trauma is something they might experience every day, regardless of social economic status.
Racialized trauma can be vicarious and personal. The video footage of George Floyd, Elijah McClain and now Jacob Blake are vicious reminders of how a police interaction easily can turn violent or deadly. The nonrecorded story of Breonna Taylor's killing fuels the trauma.
The clips and headlines — often repeatedly shared on newscasts and social media feeds — reinforce an uncomfortable and horrific truth for Black people: Could I be next? Are my friends and relatives safe?
Racial trauma also is collective, manifested in "the talk" caregivers give to youth about surviving a law enforcement encounter. It is the universal understanding that you will be judged as inferior, risky or a threat in retail outlets, schools or work simply because you are Black.
The psychological and physical pain of racial trauma begins at an early age. Young children of color living in communities with limited resources know better than anyone the economic disparities that persist in our region. You don't have to tell students there's a lack of school funding or food access. They experience it. This, too, is trauma that compounds over time.
The impacts of racial trauma show up in a variety of ways: sadness, depression, anger, anxiety, fear, feelings of helplessness, lack of self-esteem, exhaustion, rage and more. We see these expressions of trauma as we provide mental health services and support children in our community.
Rates of mental illness in the Black community are similar to those of the general population, yet only 1 in 3 Black adults who need mental health care receive it. Stigma, lack of access, a mistrust of the medical community and other factors lead to these statistics. Recent studies reveal that Black children ages 5 to 12 are twice as likely to take their own lives compared to white children. We must do better.
Eighty-five percent of the youth ChildSavers serves are of color. Our work focuses on empowering and affirming clients. For a racially just society, creating spaces for all children and families to heal, build resilience and flourish is critical.
Access to mental health services is an important component of this. It's imperative that we invest in culturally responsive mental health care. We must break down barriers for more people of color to enter the fields of mental health and social work as professionals.
A community unwilling to face uncomfortable truths helped racism and white supremacy fester and proliferate for far too long. We know this intimately. Today, we are confronting our organization's racially unjust beginnings.
In 2024, ChildSavers celebrates its 100-year anniversary. As we work to build a foundation for a strong and vibrant community, we are examining the organization's successes and shortcomings.
ChildSavers was one of the first children's clinics in the country when it opened as Children's Memorial Clinic. But in its first year of operation, the organization only served white people, and a year later began to serve Black children through segregated and unequal services.
Court testimony from our medical director in 1952 shows that the organization actively testified and advocated for anti-segregation. It's a shameful history we can't unchange, but it's one we can learn from.
Today, our clinicians, staff and board actively are engaged in creating an equitable and anti-racist organization that celebrates, values and works alongside youth of color. Through culturally responsive therapy, we're helping to empower children and their families, and partnering with them to develop and implement coping skills.
We have much work to do, and we're committed to creating safe spaces where all of our community's children can heal and build resilience.
We must recognize that community healing involves everyone, including you. It's necessary to normalize discussions about race. Reconciliation cannot happen without reclaiming our truth and sharing personal experiences. We need to create a shared understanding of how racism works to oppress and wound. Then we need to act.
It's imperative that we invest in a culture of care and in communities that have been historically neglected. Everyone has the capacity to help guide our community's children through life's critical moments — and has the responsibility to do so.