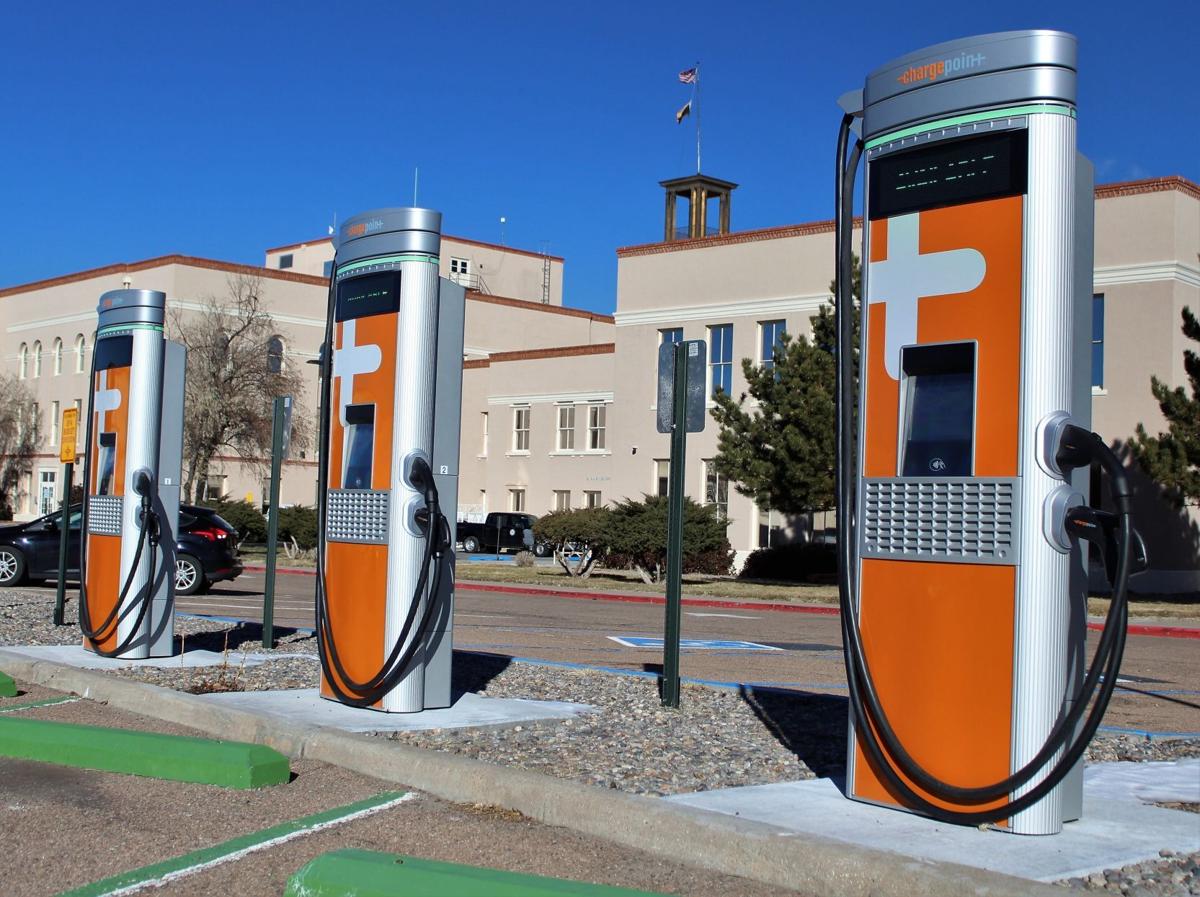 At the age of 41, I quit my career as a science teacher and went to graduate school in public policy because I had questions I couldn't shake: What is the government's role in protecting people from pollution when the free market fails to do so? How can we prevent the worst impacts of climate change while creating a stronger economy that works for everyone?
As much as I loved teaching science, I realized that these problems we're facing cannot be fixed by education alone. Now I work at The Nature Conservancy, alongside colleagues who do incredible work protecting the lands and waters on which all life depends.
To support their conservation efforts, I advocate for policies that will produce a swift transition to a low-carbon society. Right now, the most urgently needed policies are those that will reduce emissions from the transportation sector.
Transportation is Virginia's largest source of carbon dioxide pollution. In fact, nearly half of Virginia's carbon emissions (48%) come from the transportation sector. And 70% of that comes from personal-use vehicles, such as cars, SUVs and light-duty trucks.
This means that nearly 34% of Virginia's carbon emissions come from personal-use vehicles, compared to 29% coming from the entire power sector.
Electric vehicles (EVs) are the game-changer that most quickly will reduce this pollution. EVs create one-third the carbon pollution of conventional cars, and this number will go down as the power sector shifts to carbon-free generation.
Replacing conventional vehicles with EVs would prevent many of the 750 premature deaths transportation pollution annually causes in Virginia. For consumers, an electric car saves $6,000 to $10,000 over the lifetime of the vehicle compared to an equivalent gas-powered car; that calculation includes the sticker price. Plus, EVs are fun to drive.
According to Consumer Reports, 32% of prospective car buyers in Virginia would consider buying an EV within the next two years. Yet the majority of Virginian car buyers do not see EVs at their local dealerships.
Why aren't Virginia dealerships keeping up with consumer interest? Because manufacturers at the national level decide which dealerships get which models, and some manufacturers prioritize sending their EVs to states that have adopted Clean Car Standards. Virginia dealerships are losing customers who go to Maryland to buy the EVs they can't find in Virginia.
Virginia's General Assembly should pass Clean Car Standards legislation this year so that Virginians can get access to the full array of almost 100 electric car and truck models coming to market by 2025.
House BIll 1965, sponsored by Del. Lamont Bagby, D-Henrico, would require that a small percent of each manufacturer's annual sales of new light-duty vehicles in the state qualify as electric or hybrid electric vehicles, and that percent gradually would increase. Identical standards already have been adopted in 11 states, including Maryland.
The targets set by Clean Car Standards are achievable based on today's consumer demand for EVs, but they wouldn't go into effect until 2024. This delay gives manufacturers and dealerships time to prepare. This delay also is why it's imperative to pass the bill this year.
EVs will be equivalently priced to gas-powered vehicles within three years. By the time Clean Car Standards take effect, Virginia can implement rebates to help buyers who otherwise couldn't afford EVs.
We also should ensure that Virginia's rapidly expanding charging infrastructure will be ready by the time Clean Car Standards come into effect. Nearly all Virginians (95%) will be within 30 miles of a DC fast charger in two years. Since the average driver travels just 30 miles a day, most EV owners simply charge their vehicles at home overnight.
The lack of EVs in Virginia is a huge missed opportunity for residents and dealerships. National manufacturers like Ford are moving forward with electrifying their most popular models, such as the F-150 and the Mustang. Virginians won't have adequate access to these vehicles if we do not adopt Clean Car Standards now.
This past year, the General Assembly took the lead in cleaning up our power sector. Legislators again have the opportunity to lead in modernizing transportation. There's no reason we can't do this now so that Virginians don't have to go to Maryland to buy EVs.
Virginia is at a crossroads. Do we continue driving down the same path we've been on, limiting choice for those purchasing their next vehicles? Or do we choose the road with broader consumer choice, improved public health and less carbon pollution? Virginia lawmakers, the choice is up to you.
Lena Lewis is the energy and climate policy manager for The Nature Conservancy in Virginia. She formerly taught environmental science and biology in Charlottesville. Contact her at: lena.lewis@tnc.org