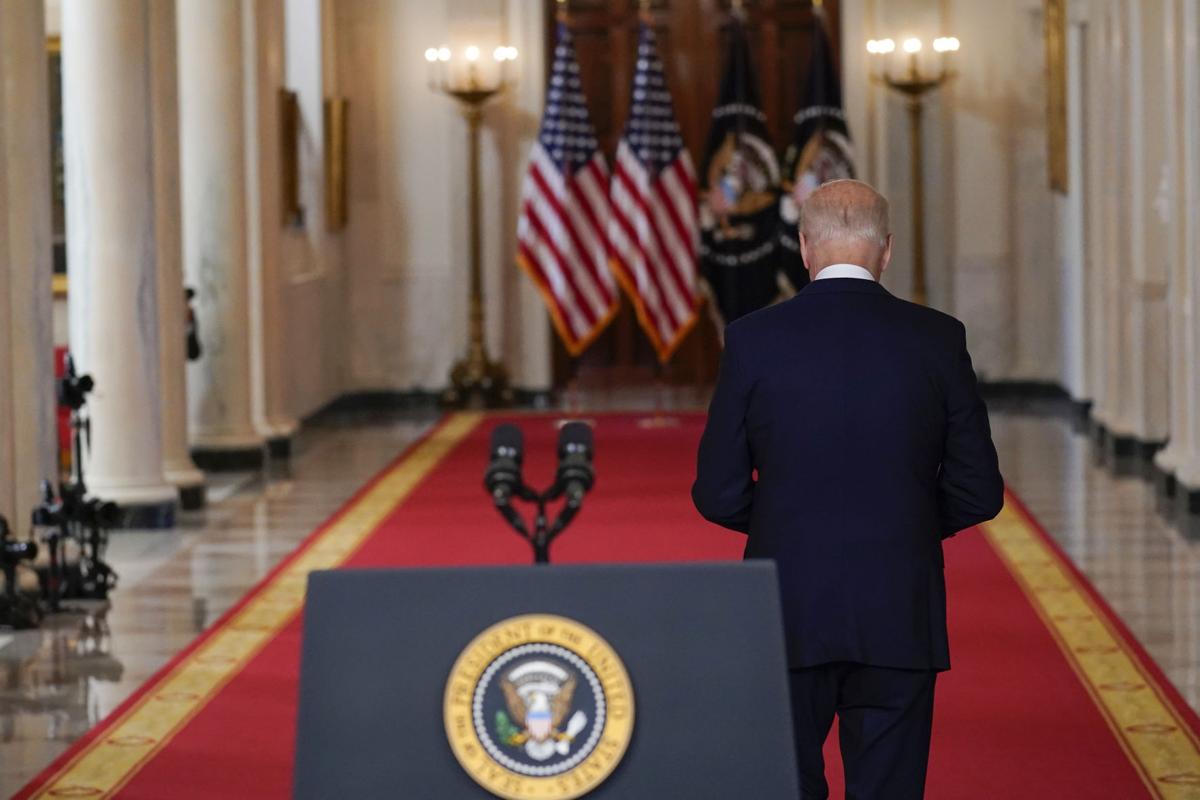 At stake in the debate over the federal debt limit between Democratic progressives and moderates is not only President Joe Biden's $1 trillion policy agenda, but also his stature as the nation's political leader. The very fact that the debate is continuing is a measure of the uncertainty well into his first year in the Oval Office.
House Speaker Nancy Pelosi, D-Calif., failed last Thursday to bring a promised vote removing the debt ceiling to the House floor, tarnishing not only her own credibility but the president's as well, as they jointly strove to pass two infrastructure repair bills. Lacking any Republican support and the backing of two Senate Democrats, the speaker was obliged to settle for an extension of the debt limit until early December, promptly signed by Biden.
His history as a 36-year member of the Senate and then eight years as vice president normally could have been enough to assure Biden public confidence. Yet the current party squabble has fed doubt, at a time his policy agenda appears in jeopardy in the Senate that was his home for so many years. Polls already indicate a distinct slippage in his public support.
Biden's pledge as his party's 2020 presidential nominee to pursue what he called "an FDR-style" administration of big ideas and aspirations already has run into a legislative buzz saw of conflict between the two main factions in the party of Roosevelt, Truman, Clinton and Obama. His call for lifting the existing federal debt limit to finance his costly string of pump-priming initiatives already has split his Democratic ranks.
Inadvertently, the fight has elevated a heretofore minor party maverick, U.S. Sen. Joe Manchin, D-W.Va., as the rival face of the moderate wing. At the same time, Biden's chief 2020 rival for the Democratic presidential nomination, U.S. Sen. Bernie Sanders, I-Vt., now nominally a Biden ally, continues to be the principal voice of the party's progressives.
The new president strives to weld the two factions into a formidable force behind his broad policy proposals on behalf of American working men and women. But Senate Republicans are solidly united in opposition to raising the debt limit, to thwart that basic Biden objective.
At the same time, Biden's claim to national leadership stature already has been undermined by wide public and partisan criticism of the withdrawal he ordered in the removal of American military and diplomatic forces from Afghanistan. While the decision ending the 20-year U.S. effort to prop up the weak and corrupt Afghan regime initially drew wide support at home, its faulty implementation has taken a toll on Biden's reputation and political stature.
As a result, he now undertakes pursuit of his promised "FDR-style presidency" in rescuing the nation from the economic shutdown following the coronavirus pandemic, in much of the same way Roosevelt combated the Great Depression in his day. At stake this time may be Biden's own presidency, as midterm elections next year could cost him control of one or both chambers of Congress, as well as his sweeping policy agenda.
Biden's personal folksy style and everyman reputation got him off to a good start in first year in the Oval Office. But the major challenges he has set for himself already have begun to test his leadership, as he presses on to make his presidency worthy of comparison with the FDR creation of the New Deal of the 1930s and '40s.
Pelosi sought to put the best face on her own retreat on eliminating the debt ceiling, saying of the brief extension: "We hope this can be a strongly bipartisan physical infrastructure bill, because it keeps vital services running." But Biden has reached for a much more historic objective in achieving what has been dubbed accompanying "human infrastructure" through greater federal financial and medical care to the country's working class. Therein may make or break his lasting stature in the long run.
Leonard Pitts Jr. is a columnist for the Miami Herald. Contact him at: lpittsmiamiherald.com © 2021, Miami Herald Distributed by Tribune Content Agency