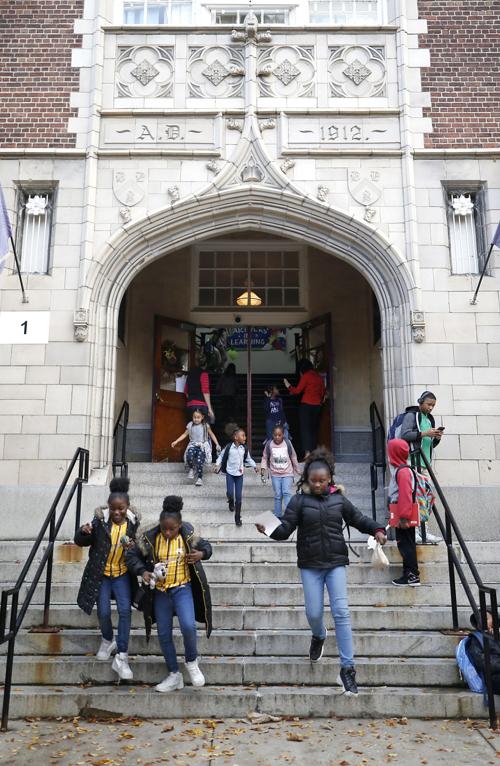 Forty-four percent of Virginia's children were not ready in literacy, math or social skills when they entered kindergarten in 2019.
In Richmond and for children across the commonwealth from economically disadvantaged backgrounds, that number is even higher, according to the most recent data available from the Virginia Kindergarten Readiness Program, a required assessment tool used in all kindergarten classrooms.
Going into the next school year, the readiness gaps likely are to widen following the impacts of the COVID-19 pandemic. Virginia can and must do better to prioritize sustained long-term investments in early education to give our kids the tools and resources they need to learn and grow at an early age.
Moreover, an investment into the expansion of early education provides benefits across generations: In the long term, children are better prepared to succeed in school and life, and in the short term, their parents and caregivers are able to focus on their careers.
The General Assembly has the opportunity to fund these investments right now by taking appropriate and responsible steps to legalize marijuana in the commonwealth of Virginia.
This is a policy decision that is long overdue, and its many benefits present an opportunity to right the wrongs from Virginia's historical inequities and injustices.
Through legalization, Virginia has the opportunity to bring justice to Black Virginians disproportionally impacted through targeted enforcement of existing marijuana laws, and also to reinvest in communities hardest hit by these injustices. The proposed regulatory framework is intentional about racial biases and will keep people safe.
The recent report from the Joint Legislative Audit and Review Commission stated that the legalization of marijuana in Virginia could generate up to $300 million in new tax revenue within five years.
Informed by lessons learned in other states, Gov. Ralph Northam's Virginia Marijuana Legalization Work Group issued a comprehensive report detailing how the commonwealth can advance responsible regulation governing its sale and personal use.
Under the current legislation before the General Assembly, Virginia would be the first state to use revenues to support access for at-risk 3- and 4-year-olds for prekindergarten programs. This would be huge progress and a step in the right direction. This first-time dedicated revenue stream for early education in Virginia would affect more than 20,000 children and families statewide.
As mayor of Richmond, I have proposed guaranteeing access to pre-K for every 3- and 4-year-old. Earmarking state revenues from marijuana legalization can support these efforts locally, and will provide the support my administration and City Council need to expedite this important step toward educational equity and parental workforce participation.
Research is clear that children who have the opportunity to attend quality early education programs are less likely to repeat a grade and more likely to graduate from high school.
We also know that children who enter kindergarten behind their peers are more likely to remain behind throughout their education. And parental employment is critical for family stability and wealth building. This is why equitable access to quality early learning is so critical — especially now.
This is not just an urban issue. Children in rural communities throughout Virginia also face significant learning gaps. Improving access for at-risk kids with this dedicated funding will maximize resources to support working families in all corners of the commonwealth.
We must correct the inequitable distribution of resources and close the opportunity gap for children now. This newly generated tax revenue can right those inequities by providing more than 20,000 at-risk children access to quality public and private early learning programs while ensuring that their parents and caregivers are able to hold full-time jobs.
High-quality early learning is a game changer. This opportunity will change the trajectory for children and families in communities hit the hardest — both by the pandemic and by the long injustices created by our criminal justice system.
I'm thankful to the governor; state Sens. Louise Lucas, D-Portsmouth, and Adam Ebbin, D-Alexandria; and House Majority Leader Charniele Herring, D-Alexandria, for their bold leadership on this issue.
I strongly encourage members of the General Assembly to support the legalization of marijuana and ensure these dedicated revenues for early education remain a top priority as we strive to build a better and more just Virginia for our children.