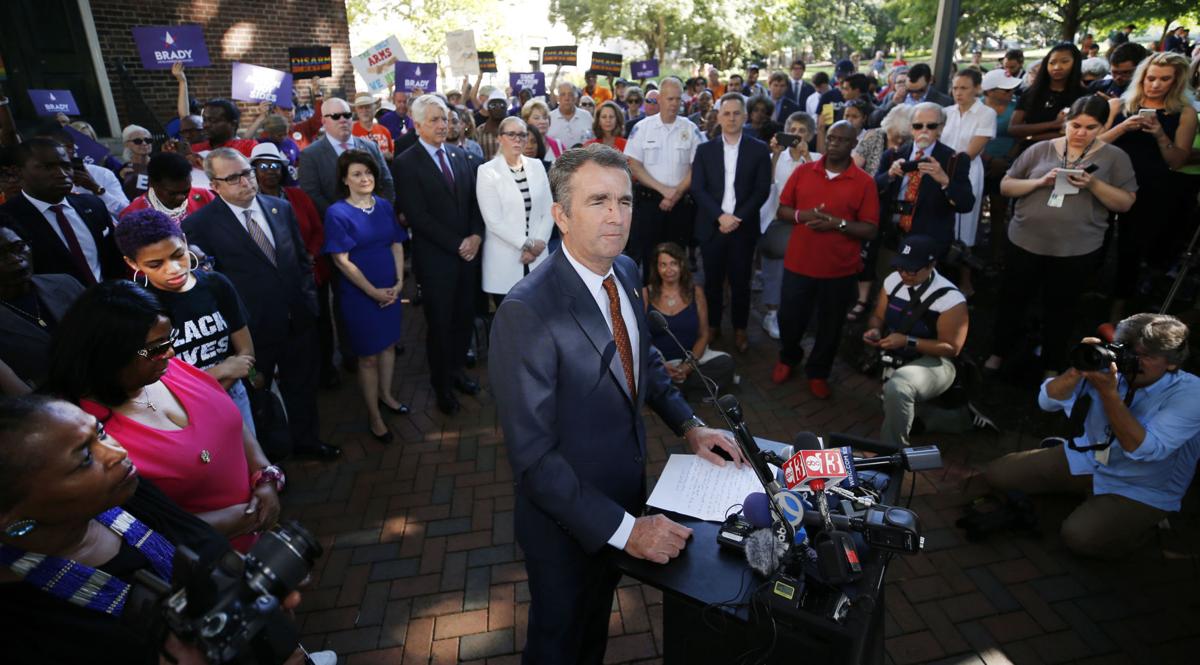 By Lori Haas and Taikein Cooper
As Virginia's gubernatorial race begins in earnest, voters in the commonwealth are facing a stark decision — who will lead us in addressing one of our most pressing challenges: Virginia's epidemic of deadly gun violence. In Virginia this past year, homicides hit the highest level in two decades, and 8 in 10 were homicides by gun. This mirrors a national trend that saw gun violence increase in 2020. Tragically, we see this barrage of gun violence — whether in the form of suicides, domestic violence, accidental access to firearms by children, public threats or community gun violence — devastating our communities every day.
We are two Virginians whose lives have been directly impacted by gun violence. One of us, Lori, has a daughter who was shot twice and survived the Virginia Tech shooting; the other, Taikein, has family members who have been both victims and perpetrators of gun violence. Together, we have dedicated our lives and careers to working to make Virginia safer by organizing and advocating, electing people who will prioritize gun safety, and holding our elected leaders accountable to address both the root causes and effects of gun violence. The gun violence prevention movement has achieved great successes in Virginia.
But over the past year, as the country grappled with the COVID-19 pandemic and its many implications, we saw the many ways that structural inequities — including disinvestment in public education, increasing poverty rates and lack of access to food — continue to disproportionately affect the same populations over and over again, especially communities of color.
This issue is complex and it is urgent. Doing nothing is not an option — too many lives are at stake.
We need to elect a governor who will respond to gun violence with a public health approach to effectively save lives. This approach is a toolbox for public safety that identifies and interrupts cycles of violence, brings together government services to address deeply rooted social inequalities and trauma, and reduces unfettered access to firearms. These tools can be effectively implemented to make our communities safer.
We also need a coordinated approach to help make sure our laws are effective in reducing gun violence and are properly enforced in an equitable way. That's why the next governor of Virginia should commit to establishing an office of gun violence prevention to serve as a central hub for best practices that also would support community efforts, share information, address suicide prevention, and reduce child and teen firearm access by promoting safe storage.
We need a centralized response because this is a devastating public health crisis — nearly three people in Virginia die every day from gun violence. In the same way that a patchwork of policies couldn't control the spread of the coronavirus, the lack of central implementation for gun violence prevention policies is costing lives every day in Virginia.
We cannot ignore the wide-reaching and disproportionate impact of gun violence in the commonwealth. In Virginia, 82% of firearm homicide victims are male, and Black males are disproportionately impacted. Nationwide, Black males ages 15 to 34 have a firearm homicide rate nearly 16 times higher than white males of the same age group. And the devastating truth is that homicides represent only 1 in 3 gun deaths in Virginia because two-thirds of gun deaths — the vast majority — are suicides.
We also can't ignore the gun violence in Virginia homes, where the intersection between guns and domestic violence is a recipe for horrible and preventable tragedies. A woman is 400% more likely to be killed by an abuser if there is a gun in the home, and half of all intimate partner homicides are perpetrated using a gun. New research shows that two-thirds of mass shootings are linked to domestic violence.
Behind these statistics are the people we've met in every corner of the commonwealth. Beyond the immediate victims — as we both know all too well — loved ones and communities live with the trauma of violence every day.
As we make progress on COVID-19, we cannot "return to normal" on Virginia's epidemic of gun violence. The voters of the commonwealth of Virginia and our next governor can choose to make our communities safer. To do so, we must elect a governor committed to implementing the public health approach and creating an office of gun violence prevention. We are determined that the tragedies that have altered our lives from gun violence never should affect another family in Virginia.
Lori Haas is senior director of advocacy and Virginia state director for the Coalition to Stop Gun Violence, the nation's oldest gun violence prevention organization. Follow her on Twitter: @LoriHaasVA
Taikein Cooper is executive director of Virginia Excels, which advocates for equitable access to public education, regardless of race or family income. Follow him on Twitter: @TaikeinCooper