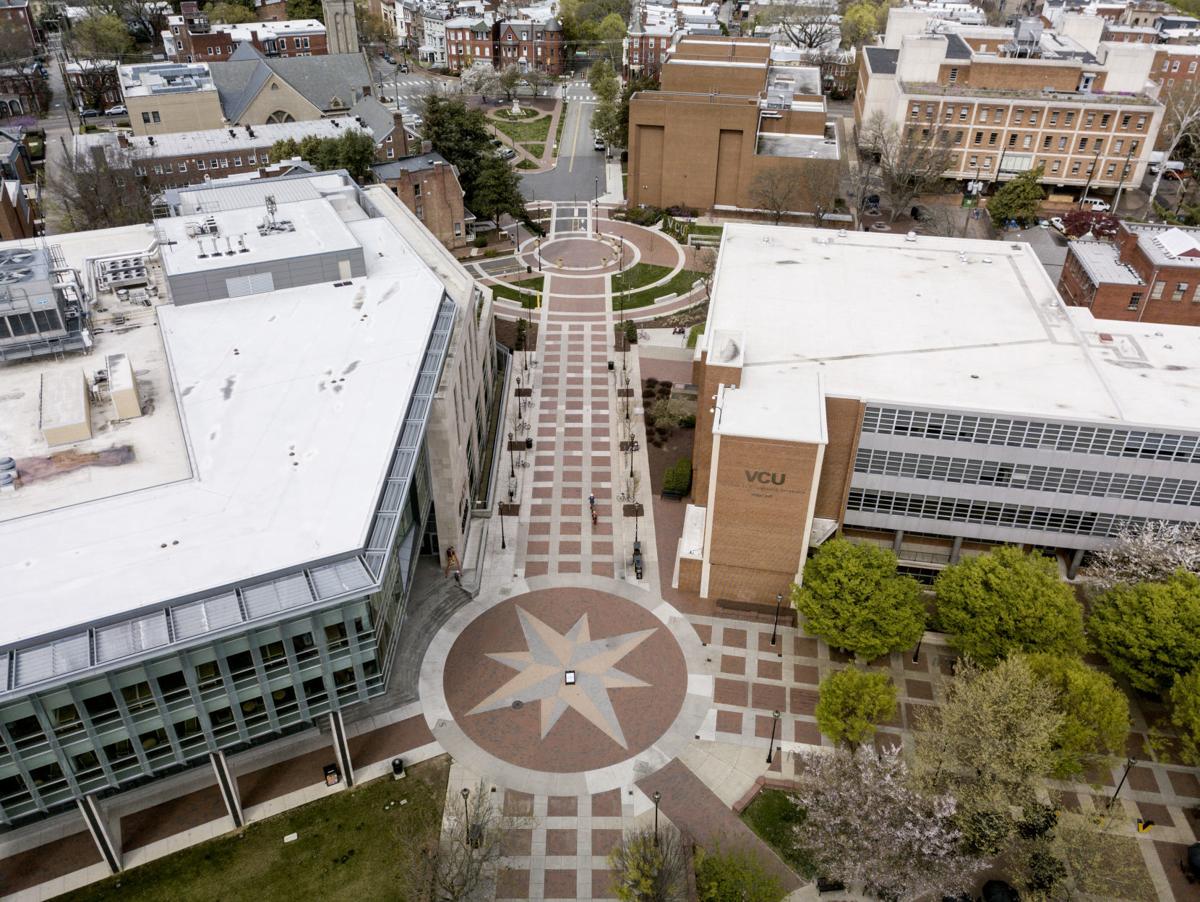 By Dels. Luke Torian and Kirk Cox
As the coronavirus — and the devastating disease it causes — sweeps across the commonwealth, the lives of Virginians have been dramatically disrupted.
It is and will continue to be painful and heartbreaking to lose fellow citizens to this disease, but it also is inspiring to watch people put their ingenuity to work saving lives and solving problems.
State leaders will have to use that same innovative thinking to tackle the large-scale policy challenges this outbreak is causing, including significant revenue declines. We are confident our commonwealth's economy will emerge stronger than ever before.
In some ways, our world will never be the same, as this outbreak changes how we live, work and educate. Some of those changes, history shows us, will be for the better — bringing innovation through crisis.
We believe higher education can be one of those changes for the better.
Our beautiful college campuses are shuttered by the outbreak, forcing a new reality of online learning on our students and their professors.
What was supposed to be the evolution of tomorrow is now the necessity of today.
Fortunately, Virginia has a unique opportunity to capitalize on the existing infrastructure of the Online Virginia Network (OVN) to rapidly deploy virtual learning capability at every higher education institution. Using the pre-existing OVN will save time and money at a time when the commonwealth has neither.
OVN is a 3-year-old initiative designed to help adult learners complete degrees online.
Partnering with George Mason (GMU) and Old Dominion (ODU) universities, Virginia created a platform for the estimated 1.1 million students with partial college credit to earn their degree through OVN.
The process is straightforward. Students apply and enroll through the OVN portal, use the state's existing financial aid structure and sign up for courses. Students complete their coursework online and receive a degree from one of the degree-granting institutions: GMU, ODU, the Virginia Community College System or James Madison University (JMU), the most recent addition to OVN.
Since its inception, OVN has enrolled more than 1,100 students — nearly 200% more than originally projected. These students are accessing 47 online bachelor's degree programs available from GMU or ODU, including a number of high-demand options such as cybersecurity, business and computer science. JMU provides access to its nursing programs. The addition of community colleges brought new online courses and associate degrees to transition learners to four-year programs.
The future of higher education
We look forward to the time when students return to campuses, continuing the pursuit of a degree and the good-paying job that comes with it. But the reality is the coronavirus outbreak teaches us there is no reason to delay necessary innovations in online higher education delivery.
Every institution of higher education in Virginia needs to deploy online and virtual options for students. The Online Virginia Network is a ready-made system through which they can do that.
Long before now, college cost increases became unsustainable. Over the past two decades, costs rose faster than inflation and outstripped family income, leading to more than $1.6 billion in new student loan debt each year.
Ensuring college remains affordable for every student is one of the guiding principles laid out by the House Appropriations Committee this year.
It is why we fought hard for and won another tuition freeze for Virginia families. We are committed to maintaining that despite our new fiscal challenges.
It also is why we need to rapidly expand the online offerings at our colleges.
OVN was originally crafted to expand access to underserved populations, minimize expenses, reduce the time to earn a degree and expand use of free open-source materials like textbooks. It is time to export that proven and successful model to every other Virginia school — not just because we want to, but because we must.
Utilizing OVN as the foundation is imperative when you consider the financial strains our state resources are sure to be under. Why would Virginia spend time and taxpayer money developing institution-specific systems when OVN is a ready-made option to which all schools can plug in immediately?
Higher education is one of several major policy areas state leaders will address as a result of this outbreak, but its importance cannot be overstated.
Our students cannot be subject to double-digit tuition increases and the same old brick-and-mortar model for years to come. Especially not when we have other affordable and accessible options at the ready that allow us to blend the on-campus experience with virtual learning.
We are committed to working with our schools to expand affordable, online options for our students while saving valuable taxpayer resources at a critical time.
Luke Torian, D-Prince William, represents the 52nd District in the Virginia House of Delegates and is chair of the House Appropriations Committee. Contact him at: DelLTorian@house.virginia.gov
Kirk Cox, R-Colonial Heights, represents the 66th District in the Virginia House of Delegates. Contact him at: DelKCox@house.virginia.gov