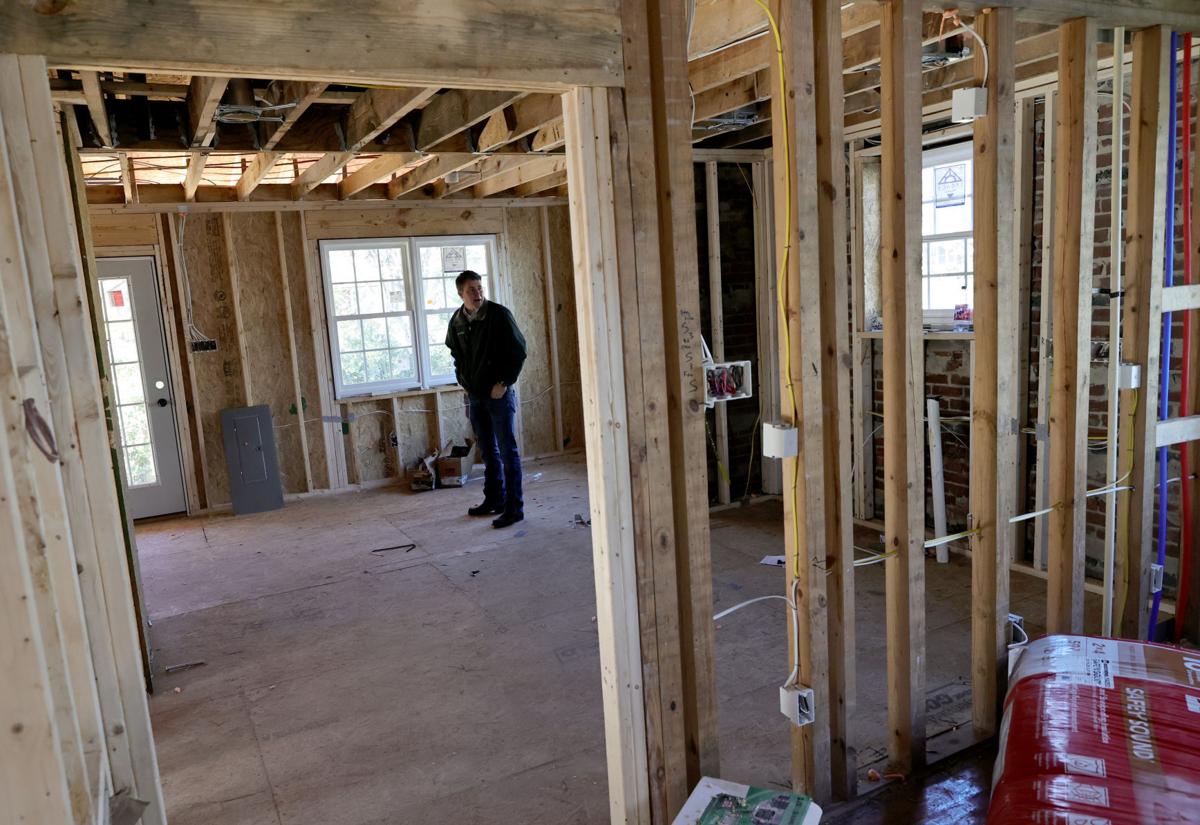 By Madelyn Peay and Brian Koziol
Even before the coronavirus pandemic, millions of America's lowest-income and most marginalized households — people of color, seniors, veterans, people with disabilities, low-wage workers — were just one financial shock away from falling behind on their rent and being threatened with eviction and, in worst cases, homelessness.
With rising housing costs and stagnant incomes for low-wage workers, too many renters — including many of our neighbors throughout the Richmond region — live in constant, imminent risk of losing their homes. The persistent, pandemic-induced unemployment and underemployment among lower-skilled workers has only worsened the problem.
Today's housing crisis reflects the structural disparity between growing housing costs and inadequate incomes for far too many people in Virginia and throughout the country. There are only 39 affordable rental units available for every 100 of the lowest-income renters in Virginia.
Working at the minimum wage of $9.50 per hour in the Richmond region, a minimum-wage earner must work 2.1 full-time jobs, or 83 hours per week, to afford a modest one-bedroom apartment. To afford a two-bedroom apartment, they must work 2.4 full-time jobs, or 94 hours per week.
This is only to keep a roof over one's head. It does not account for other basic needs such as groceries, child care or medicines. Not a single city or county in Virginia has enough affordable housing to meet the demand. To combat this crisis and ensure that everyone has a stable, accessible and affordable home, Congress must:
Expand rental assistance to make it universally available to all households in need;
Invest $70 billion to preserve and repair public housing; and
Provide $45 billion to build new housing affordable to the lowest-income people through the National Housing Trust Fund.
Despite the clear and urgent need, only 1 in 4 U.S. households that qualify for housing assistance receives it due to decades of chronic underfunding by Congress. Making rental assistance available to all households in need, a core element of President Joe Biden's housing platform, is central to any successful strategy to rebuild our economy and advance racial equity, as are investments in preserving and building more housing affordable to our lowest-income neighbors.
These investments must enlist both the public and private sectors. Over the coming months, Congress has a unique opportunity to ensure everyone is stably housed and to begin to end homelessness and housing poverty in America, once and for all.
Providing universal housing assistance and building and preserving more affordable homes will have a broad and positive impact on racial equity, education, health care, economic mobility and poverty reduction. Affordable housing can close the education gap because children learn better and are more likely to graduate when they live in a stable, affordable home.
Further, the stability and sense of security provided by safe, decent and affordable housing prevents long-term health problems and promotes healthy, productive lives. Housing also supports economic mobility, providing an opportunity for low-income households to climb up the income ladder and achieve financial stability. In turn, these results help avert homelessness, institutionalization and incarceration.
Federal funding for public housing authorities has been cut year over year, rendering them unable to perform necessary critical maintenance such as sewer line replacements and HVAC upgrades, much less make improvements for properties that, on average, are more than 40 years old. Currently, there is an estimated capital backlog of need of $70 billion. As a result, our nation loses 10,000 to 15,000 units of public housing every year to obsolescence or decay, and other units fall into disrepair.
Extremely low- and low-income residents in Virginia rely upon public housing to help stabilize their families and create a path toward upward mobility. These residents are those that we, as Virginians, should be working to uplift, not brush aside as inconsequential.
Congress must act now to address housing as a human right, and advance bold housing solutions that move our nation toward stable and affordable homes for everyone. Congress can begin by supporting the full package of housing infrastructure provisions, such as those included in President Joe Biden's American Jobs Plan and U.S. Rep. Maxine Waters' Housing is Infrastructure and Ending Homelessness Acts.
Madelyn Peay is managing partner of Peay United Inc. and chief operating officer consultant at the Hopewell Redevelopment and Housing Authority. Contact her at: madelyn@peayunited.org
Brian Koziol is executive director of the Virginia Housing Alliance. Contact him at: brian@vahousingalliance.org