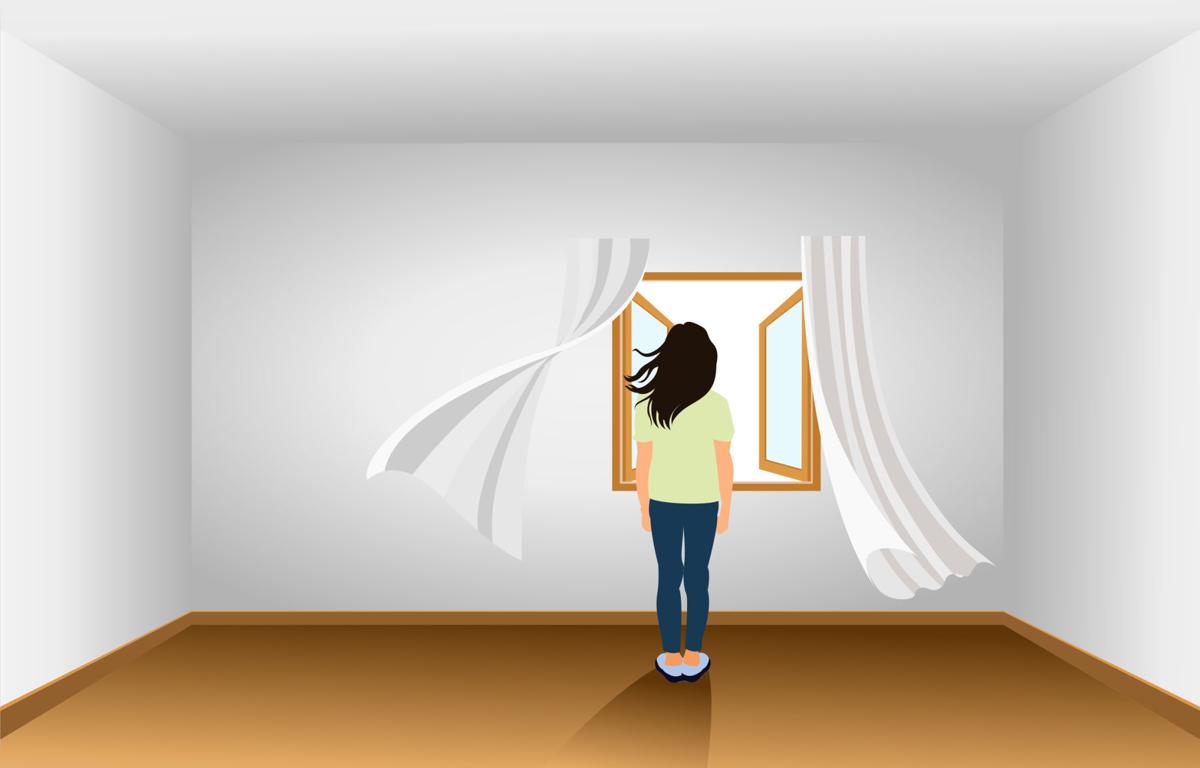 For the past half-century, I have spent part of every holiday season at my parents' home in Richmond.
As I bumped around to Charlottesville, New York, Richmond, back to Charlottesville, and then to Washington and Northern Virginia, I'd always circle back to my parents' home for holiday visits. They visited me a few times but preferred their own digs.
I won't be making the trip down Interstate 95 from Northern Virginia this year. My parents are gone, and I sold their house this month.
Those are the facts, but "sold their house" doesn't come close to expressing the emotional and physical work of the past few months. Caring for an ailing parent, grieving and clearing out the parents' home are an inevitability for most of us but something we hope never to have to face.
My mother died in 2014 at 93. I still feel a twinge saying her age. She would have killed me for telling it — at least until she passed 90. My dad fell at home last December and died in February at 99.
They had lived in the same house in the West End since 1971, never downsizing once they put down roots after my dad's military career took them all over the world.
They never read Marie Kondo and her advice to get rid of anything that doesn't spark joy — or Margareta Magnusson's "The Gentle Art of Swedish Death Cleaning," which I'm sure would be more popular with a less morbid title.
Once my parents both were gone, all their stuff became mine to deal with.
That's a daunting task, but many baby boomers have it worse, with feuding siblings or childhood memories. I'm an only child and didn't grow up in the house, but there still were memories aplenty.
I am fortunate that my dad, who taught at Virginia Commonwealth University into his 70s, was mentally sharp to the end. My parents each had a will and a trust, and my dad kept his financial records in meticulous order.
But he and my mother were loath to throw anything away — in case they might need it. They were both paper pack rats — as am I. I found boxes of black and white family photos, letters and greeting cards. My dad kept receipts for every purchase of furniture and accessories, paint job, roof repair and home improvement. When emails were new, my mother printed them out and kept them. I brought too much back to sort through later.
I am grateful beyond words for my partner, Keith, who was kind and cheerful through it all, and Kelli, the stalwart friend of my dad's who became like family, and her two exceptional sons, Christian and Grant. They all did a lot of heavy lifting, literally.
Our Realtor, Steve, calmly and patiently helped me through the daunting process.
Fortunately, an industry has evolved to help people dispose of their stuff. I found Angela, who was personable, professional and efficient, and conducted a hybrid online and in-person estate sale.
I quickly learned that my mother's prized possessions — brown furniture, china, silver and crystal — aren't in favor.
Getting rid of them is like living in that segment on "Antiques Roadshow" where they re-evaluate the appraised price of items from episodes years earlier. Except with house clearing, everything that once was worth something now is worth next to nothing.
"Nobody wants it" was a refrain I heard over and over.
I live in a small town house, so I couldn't take much furniture. I sent some to my cousins and other family members. But I boxed up my mother's Wedgwood, after learning it would fetch only $1 a plate, and her silver, which would be melted down, and I brought it home. I resolved to set a nice table.
I gave away much to charities. I hired Linda to help clear remaining clutter and make more trips to Goodwill. Four times people hauled away "junk" nobody wanted.
The new owners of my parents' home, a young couple with two young children, will be redoing the house and creating their own memories of home. That's the way of property. It's yours only for a while. All we can do is enjoy it and then let it go.
Marsha Mercer writes from Washington. Contact her at: marsha.mercer @yahoo.com
© 2021, Marsha Mercer. All rights reserved.