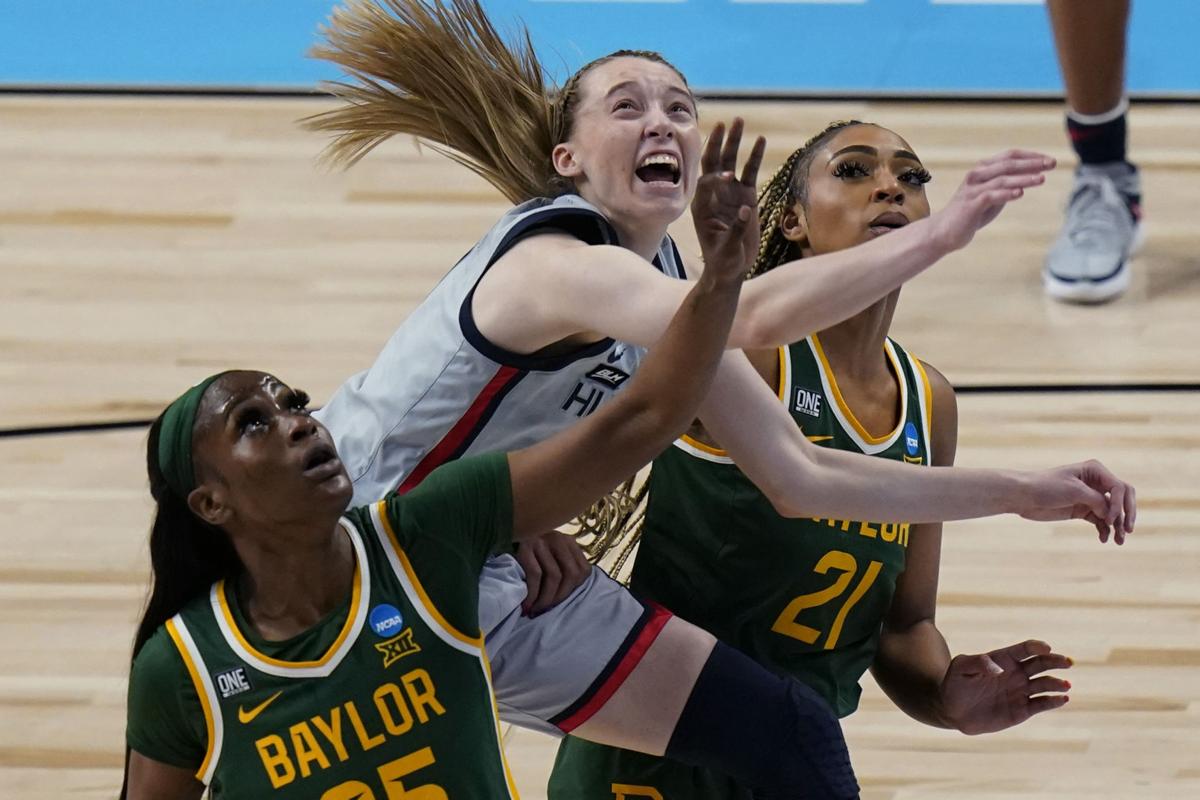 When will inequities between the treatment of male and female athletes stop surprising us? When will the organizers of tournaments provide the same facilities and resources to female athletes as those provided to their male counterparts?
Apparently 40 years of running the NCAA Women's Basketball Tournament is not long enough.
In recent days, a social media storm has erupted about the disparities between, among other things, the weight training facilities provided to the women's and men's teams participating in March Madness.
Actually, we can't simply say "March Madness" to encompass all of the teams because the NCAA doesn't use the wildly recognized brand for women's college basketball. These two words that spark interest in college basketball even from the most novice of fans only are reserved for use by the men's tournament.
At almost every turn in their athletic careers, girls and women must overcome higher obstacles and greater inequities.
According to the Women's Sports Foundation, the gender gap in participation is pervasive. At the high school level, boys' and girls' participation numbers barely have narrowed within the past 20 years.
Girls enter sports later, participate in fewer numbers and exit earlier than boys. Annually, boys receive more than 1.13 million more high school sports opportunities than girls. At the college level, women average more than 62,000 fewer participation opportunities than men in NCAA sports.
Lack of access to opportunities has the greatest negative impact on girls' participation in sport. Other barriers for girls include the lack of female role models, inadequate expertise in developing girls as athletes, and inferior facilities and resources. This is not the case, however, at girls' schools.
Every weight and piece of exercise equipment, every court and playing field, every coach and trainer is dedicated to girls. All aspects of athletics at girls' schools — from dollars invested to time committed — place girls at the center of the planning and decision-making.
Exposure and support like this lead to very different outcomes than those of the NCAA women's basketball teams that had to fight for the proper training equipment. Women's teams never should be an afterthought to their male counterparts.
Positive female role models also are essential for girls to grow into healthy, confident women, and sports can play an important role in that journey. Girls need to see it in order to be it.
At girls' schools, every team captain is a female role model for her peers. And every fan cheering in the stands under the Friday night lights is supporting and celebrating young women athletes.
The elite athletes competing in the NCAA Women's Basketball Tournament have persevered and overcome the odds only to yet again be reminded that they are not considered equal to their male counterparts.
This month, women's teams arrived at various tournament locations to find their weight rooms only housed a single set of dumbbells and yoga mats in comparison to the men's weight rooms, which were equipped with rows of weights, exercise bikes, treadmills, rowing machines and more.
Did the NCAA, after publicly being called out by the athletes, eventually improve and expand the equipment available in the women's facilities? Yes. But should they have to be told in 2021 to provide equal facilities to all the athletes — women and men alike? No.
Let's give female athletes the proper support and credit they deserve for their hard work and dedication — just as we do for our male athletes.
Megan Murphy is executive director for the National Coalition of Girls' Schools based in Charlottesville. Contact her at: mmurphy@ncgs.org