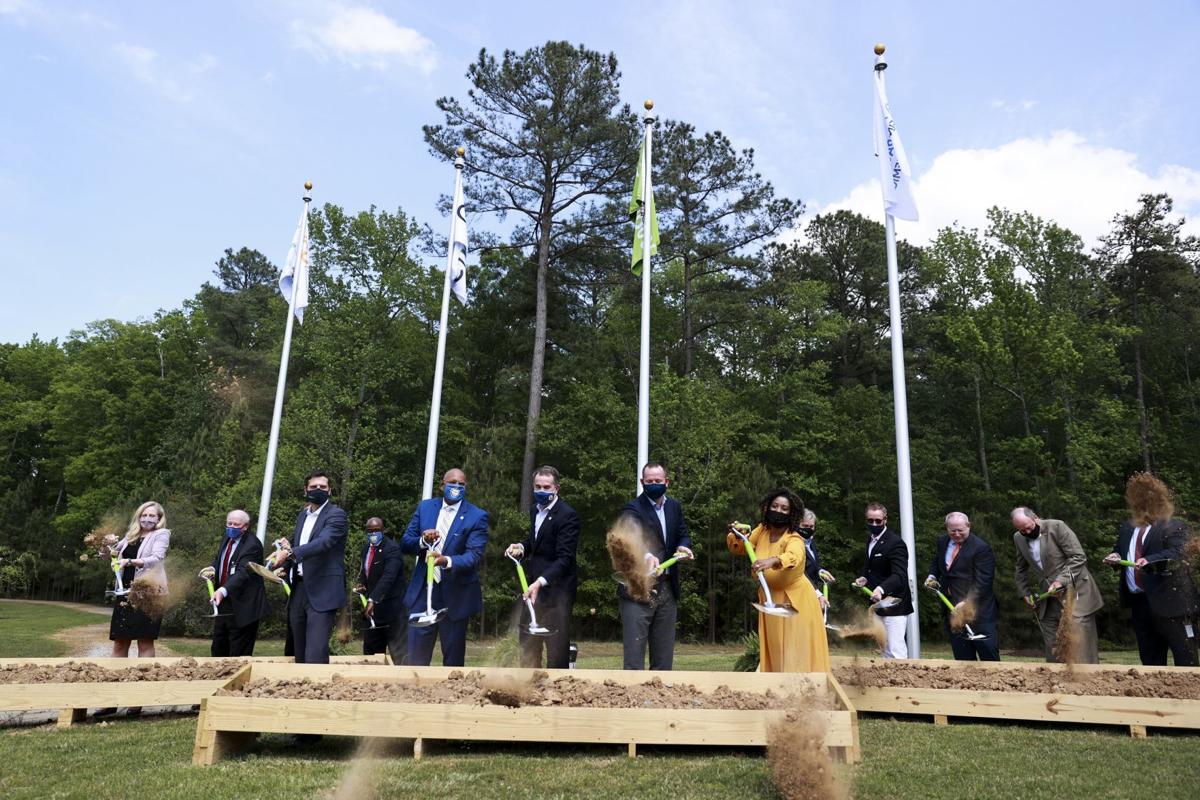 This past week, CNBC named Virginia "Top State for Business." That's likely old news by now as incumbent politicians wasted no time flaunting it as a reason to stay the course. And why not? It's a headline that most would be proud of. That is, until you read the fine print.
As a former legislator who focused on business and workforce issues, I take no pleasure in criticizing Virginia's business climate. As a 30-plus-year entrepreneur, however, with companies in both Virginia and North Carolina, I must. If we don't admit we have a problem, we'll never overcome it.
So what makes a good business climate anyway? Factors vary by type of business of course, but some components are critical to any business. Among them are minimal barriers to entrepreneurship, a healthy transportation and communication infrastructure, low cost to do business, high-quality and affordable education, a vibrant and available workforce, low cost of living and a practical regulatory environment that works with, not in opposition to, business success.
By CNBC's own findings, Virginia ranks poorly in most of these. Under Cost of Doing Business we rank 26th, falling below the nation's 50th percentile, while Cost of Living for employees is even worse at No. 32. Without our excellent ports, Virginia's Infrastructure would have scored well below its still-low ranking of 24th.
As noted, we are blessed with a quality university and community college system, which contributes to Virginia's third place Workforce ranking. However, cost to attend college here is among the highest in the nation, ranking an abysmal 45th by U.S. News & World Report.
Regarding Barriers to Entrepreneurship, WalletHub ranks Virginia an unacceptable 34th on its list of the Best & Worst States to Start a Business. In fact, Virginia failed to rank first in any single category graded by CNBC.
So how did we win their top spot, you might ask? Simply put, by changing the rules. Prior to this year's contest, Quality of Life was the fourth most heavily weighted category, judging factors like crime rate, quality of health care and the environment, among others.
This year, this category was "reimagined" into "Life, Health and Inclusion" with an increased value, matching Infrastructure as the second-most weighted factor in CNBC's algorithm. This new category earned Virginia points for diversity, equity and inclusion, each important in today's environment.
Yet the legislation touted as promoting these issues was so poorly written, it puts employers on the defensive on nearly every hiring and firing action, likely hurting the very individuals it purports to protect.
Virginia's decision to repeal voter ID laws buoyed its 11th place ranking in this category, while taking points away from states like North Carolina, Georgia and Texas. Stand where you will on voter ID but rest assured, this issue has little to do with the success of a business.
Besides, state and federal laws prohibit employers from hiring anyone who is unable to present a picture ID, meaning all of our employees have them.
Notwithstanding CNBC's selection, there indeed is much work to be done to make Virginia more attractive to employers. As I compare Virginia to North Carolina on a daily basis, here are a few areas where we could start.
Corporations in Virginia pay a 6% income tax rate compared to 2.5% in North Carolina. A business, professional and occupational license (BPOL) in Virginia costs a small company like mine thousands of dollars each year regardless of profitability; there is no such fee in North Carolina.
Virginia's arcane method for calculating machinery and tools taxes is a deterrent for manufacturers to move or expand here, while this property mostly is exempt from taxation for North Carolina manufacturers.
Despite the high-quality ranking of our universities, intellectual property disputes and other policies of state greed steer industry research partnerships to North Carolina and other states that benefit from the money, the patents and the jobs they create.
This is a leading success factor behind North Carolina's booming life science industry, along with its skilled workforce drawing from more than 600,000 community college students, nearly three times that of Virginia. I could go on, but I'd prefer using my time to fix rather than condemn my native state.
Virginia's policymakers will boast about our "Top State" selection. Who wouldn't? Of course, the only selection that really matters is where employers choose to invest. A simple web search for economic announcements will demonstrate just how poorly we fare; try it. CNBC, we thank you for the mention. Now, it's time we earn it.
Michael B. Watson is a former delegate from Virginia's 93rd District. He is president of Control Automation Technologies Corporation and lives in Williamsburg. Follow him on Twitter: @MikeWatson_VA