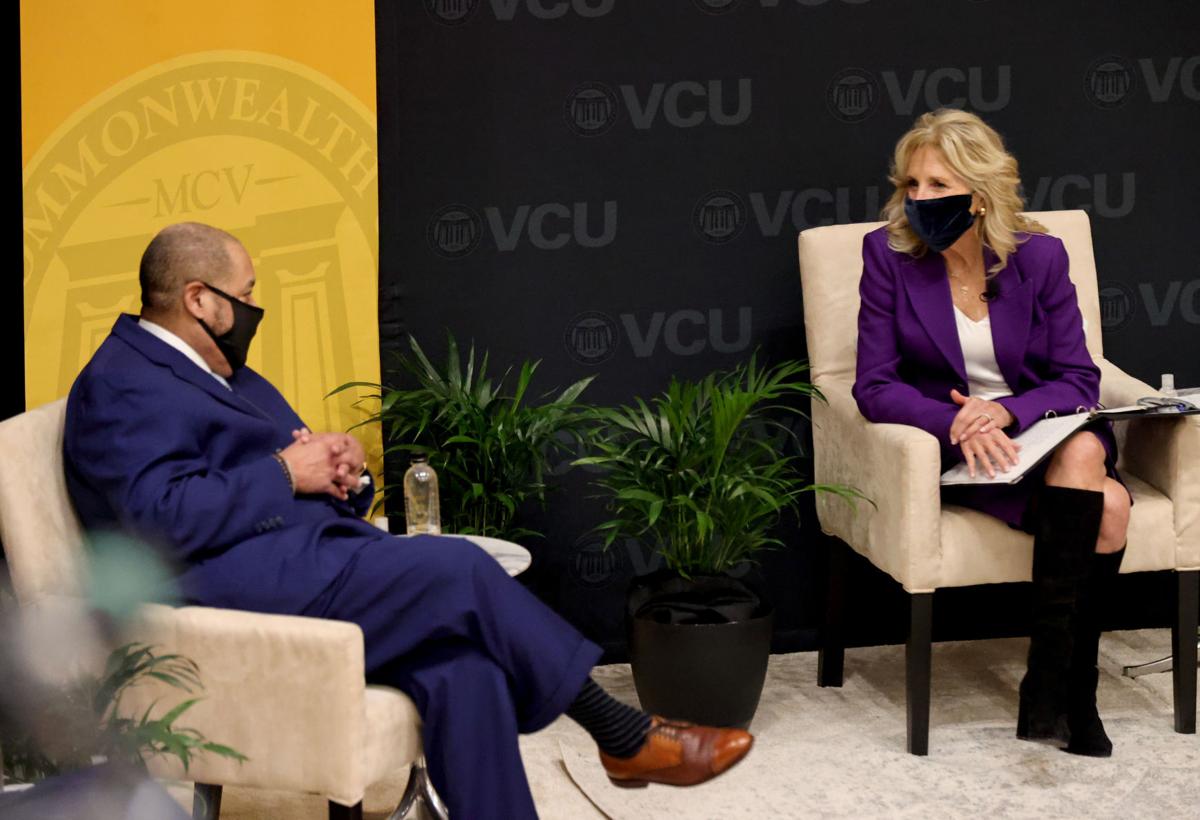 This past month, in her first official trip outside of Washington, D,C,, as first lady, Dr. Jill Biden visited Virginia Commonwealth University's Massey Cancer Center, touting the importance of beating back the disease — especially in underserved communities where incidence and mortality rates tend to be higher than the national average.
As the first lady noted, "The president and I made it our mission to end cancer as we know it."
As someone who lost her husband to cancer at the young age of 43, this deadly disease — one that will kill more than 600,000 Americans in 2021 — imprints itself in my mind every day.
This is why I am so passionate about educating as many people as possible about the importance of early screenings. Tests like colonoscopies, mammograms and pap smears save lives, and they do so by identifying cancer early, when the five-year survival rate exceeds 90%.
Caught too late, after cancer has had a chance to metastasize through the body, and the five-year survival rate plummets to 21%, and about 14% in stage four colorectal cancer.
And yet, even if everyone were strict in getting early screenings — as they should — we still are faced with the limits of technology.
For instance, of the more than 100 cancer types in existence, only five have recommended early screening tests. This means that we are unable to detect the vast majority of cancers until someone arrives at the doctor with signs or symptoms of disease.
The good news is that there are new technologies just over the horizon that are expected to dramatically change this imbalance. Called multi-cancer early detection (MCED), these simple blood draws can screen for dozens of deadly cancer types at one time.
These new early detection technologies can complement the early detection technologies that currently are available. MCED could greatly increase access to early detection screenings, especially in underserved communities. This is an exciting prospect.
We are excited to see that members of Congress are pursuing efforts to make MCED technologies accessible to America's seniors.
Recently, federal legislation was introduced to modernize aspects of Medicare, making it possible to cover new MCED technologies. We were pleased to sign a letter with more than 300 cancer advocacy organizations in support of the Medicare Multi-Cancer Early Detection Screening Coverage Act (House Resolution 1946).
Several MCED technologies now are working their way to the Food and Drug Administration's approval process. Hopefully, this important bill will be a priority for the 117th Congress — members have an opportunity to make a tangible difference in the fight against a disease that affects so many.
In the years to come, we will be introducing a new tool in our fight against cancer, the No. 1 cause of death in Virginia. Now it's time for our representatives and senators in Washington to ensure that it can be put to use.
Mindy Conklin is the founder and executive director of Hitting Cancer Below the Belt, a cancer prevention organization. Contact her at: mconklin@hcb2.org