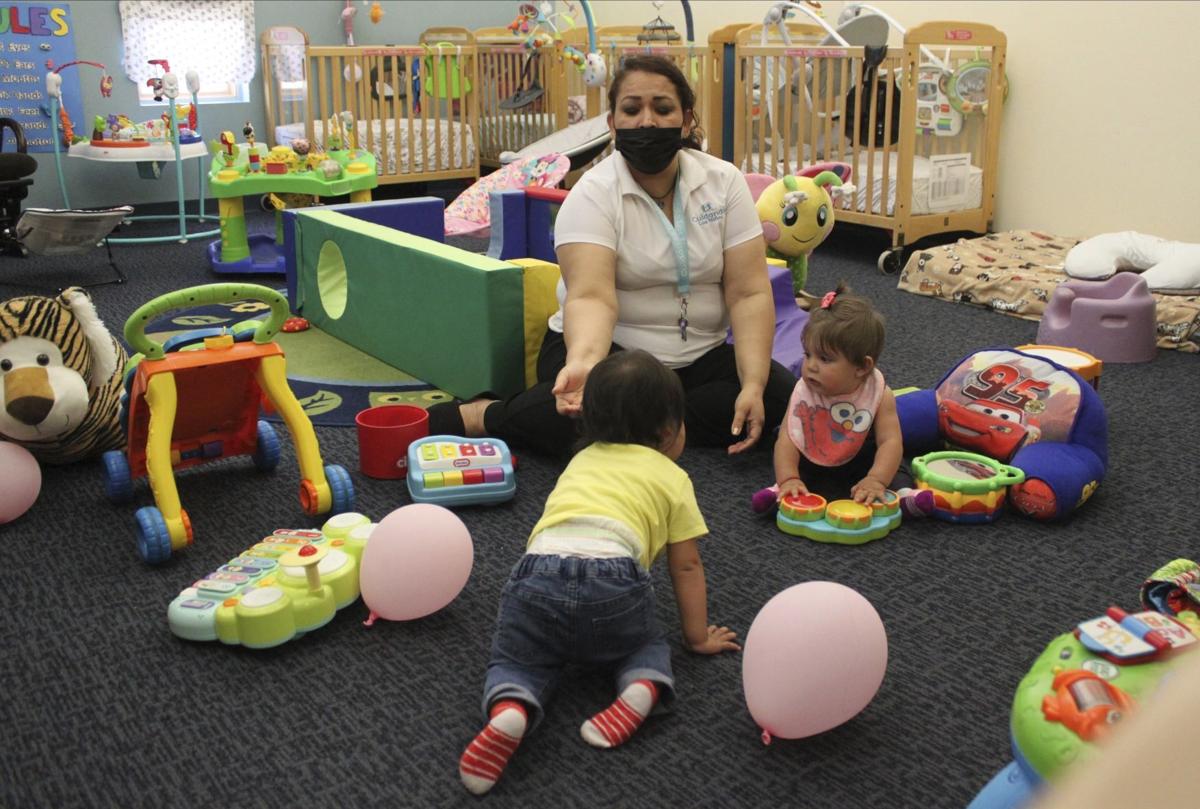 By Myra Sawyers and Kim Hulcher
A May 24 article in the Richmond Times-Dispatch stated that early childhood education (ECE) is a "broken system." This is true. But this is not new.
The struggles exist because early childhood educators are not perceived, treated or compensated as the highly skilled, knowledgeable and competent professionals they are.
If we are ever to create meaningful solutions to the child care crisis in Virginia and in America, we must acknowledge that the way we view and value the people caring for our children is, frankly, dismal. Who wants that negativity as a career choice no matter how much someone loves children or teaching?
The painful persistence of poor attitudes and misperceptions is why ECE remains stubbornly "broken," despite numerous reports highlighting the problem. Indeed, these studies only scratch the surface. For a genuine remedy, society must closely examine how it views early educators.
Even before COVID-19, the profession suffered from an unstable workforce. Today, with stricter regulations and more stressful working conditions, the early childhood education field is in its own state of crisis, one that affects millions of Virginian families and children, as well as the state's economic recovery.
Most centers serving young children cannot find qualified teachers with the necessary classroom skills. This makes it difficult — even impossible — for families to return to work and for child care centers to stay in business after massive revenue losses suffered during the pandemic. Even more alarming is that this situation is about to get worse.
Current early education teachers are near or at the breaking point. They are not only expected to support the children and families they serve in their classrooms, but they also must manage their own families and financial challenges.
Most early childhood teachers in Virginia earn less than $12 an hour ($23,000 a year) and have the same responsibilities as teachers instructing kindergarten through high school.
They require classroom management skills, the ability to write and execute age-appropriate and developmentally appropriate lesson plans, the knowledge to conduct assessments and overall performance that meets the same professional standards as other educators.
Regardless, they are frequently seen as "babysitters" and "day care workers," not "teachers" or even "skilled, competent educators."
Research consistently confirms the main barriers to a sustainable, trained early childhood workforce are compensation, treatment and work environment — all of which are interrelated and must be addressed simultaneously. The root causes for career avoidance are disrespect and undervaluing of the profession.
No long-term stability for early education in Virginia — even with much-needed higher teacher compensation — can be attained without a seismic shift in how policy makers, regulatory agencies and the public view these "essential workers." No community organizations, business groups or professional associations can alone or even together quell such a widespread crisis across our state.
Instead, the burden for building and paying the workforce primarily has fallen on the provider. This not only is unfair but ineffective. Investments must be specifically allocated to support private and public providers in recruiting, supporting and retaining educators, as well as to shift public attitudes toward teachers of our youngest, most vulnerable students.
COVID-19 has revealed that the breadth of early-education stakeholders is much wider than previously understood. Without good child care and early education, parents — especially women and employees considered "essential" — are refusing to return to work or are forced to turn to less safe, less educational care options.
Want businesses to rebound? Help workers get the child care they need to focus on excelling at their jobs.
COVID-19 has elevated supportive rhetoric of early childhood education, and as millions of COVID-19 relief funds are being directed to the field, many leaders are promising to do more.
This is wonderful and seriously overdue, but it must not be stopgap. Challenges around stable early education are not easy fixes — politically, economically and socially. We need a strong, confident and competent early childhood workforce that is compensated and treated as the valuable assets they are.
The demands of policy experts and leaders to "ensure that every child is ready for school" are futile unless they invest in large-scale solutions, from better financial reimbursement and support for providers, to tuition assistance or waivers for early education students, to more reasonable regulations.
It's taken a global pandemic to put a spotlight on a different kind of public health crisis — the health and readiness of Virginia's children to enter kindergarten and mature into thriving adults. Maybe this time change will happen, and children, families and our economy will stop paying an inconceivably high price.